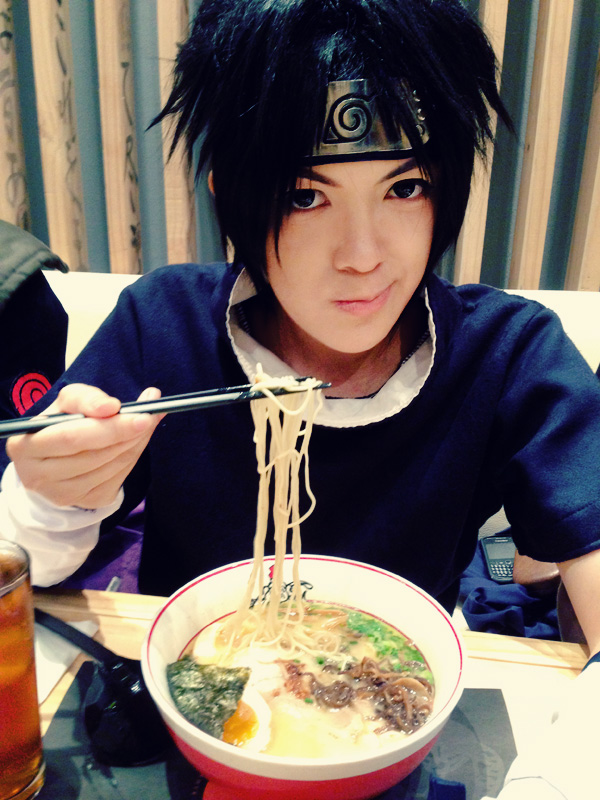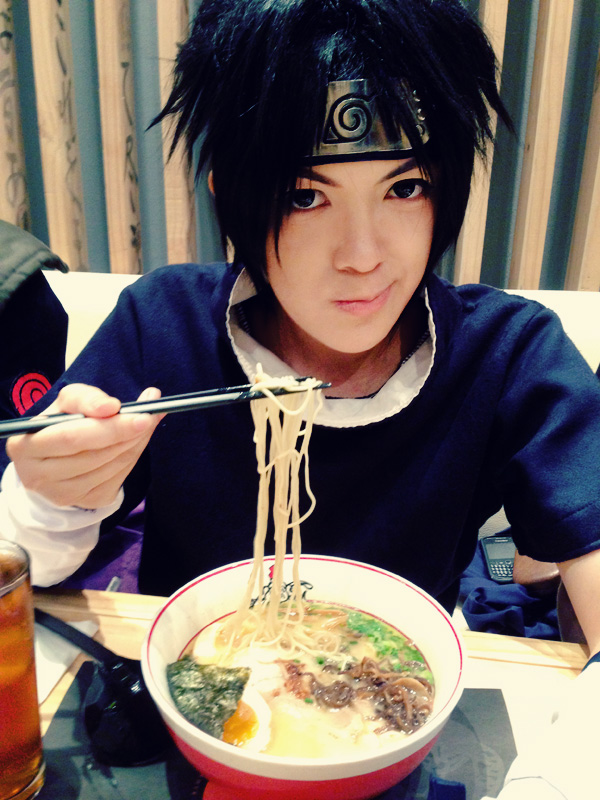 Watch
"Usuratonkachi, look at what we're having without you"
Hahaha! This turned out a lot less serious than the title might lead you to think

A lot of you have come to know me because of my Naruto cosplay, but I wanted to change things up and give one of my other favorite characters another try. I attended the 3rd day of Ozine Fest '13 with my friends while dressed as young Sasuke. While I really like the designs of his newer costumes, I think my build is more suited for 12 year-old Sasuke from before Shippuden, hahah!
For a LOT more pictures from that day, along with a look at my teachers and other characters, you may check out my journal post:

Sasuke's Picture DiaryLeave comments to keep me company?
I am about to spend the next 6 hours or so sewing and painting to finish up costumes and then packing for an adventure. I will soon after leave for the trip and it's going to take a while to get to where I'm going to it'd be great if you leave comments to keep me company on the way there! I'll be reading and replying as much as possible!


Team Sasuke at Ozine Fest Day 3
So here are pictures from our day out last Sunday! Some are from my phone, others are from Facebook friends (Thanks, Jannibee and Benelyn!) and people who have sent me snapshots over Twitter!
Let's start with a group shot! Our theme was Sasuke and his teachers (and his flirt of an alternate universe self from Road to Ninja)
12 year-old pre-Shippuden Sasuke — Jin :iconbehindinfinity:
older Swagsuke/Charasuke from the Road to Ninja movie — Miguel :iconmerkymerx:
Hata
It feels great to be doing Naruto cosplay again (especially since I've been very updated with the manga lately) and I look forward to doing more proper shoots!
For now I must excuse myself as I will be sewing and painting to finish up costumes before leaving for a trip this evening. If you want to leave a comment, please do as I'd like to pass my travel time later reading stuff from you guys!