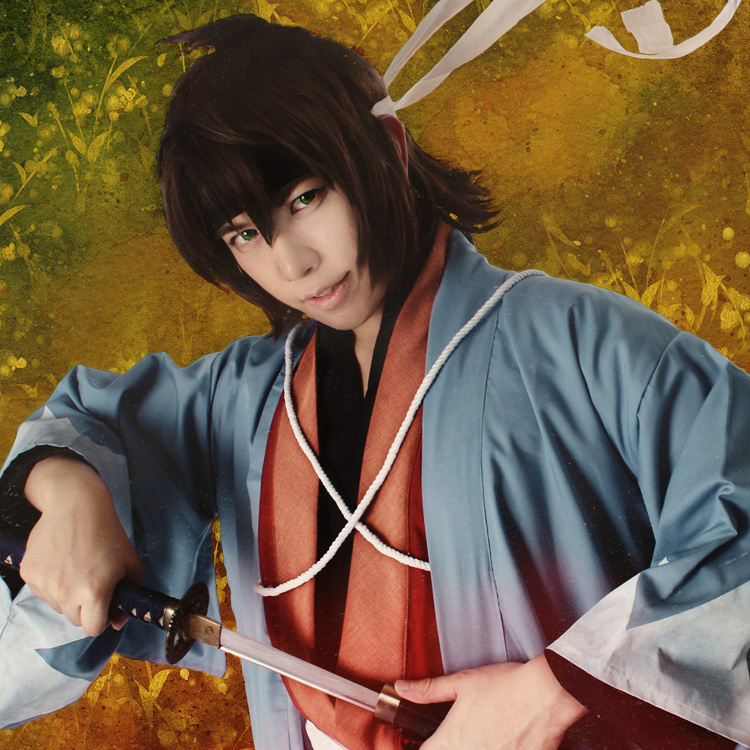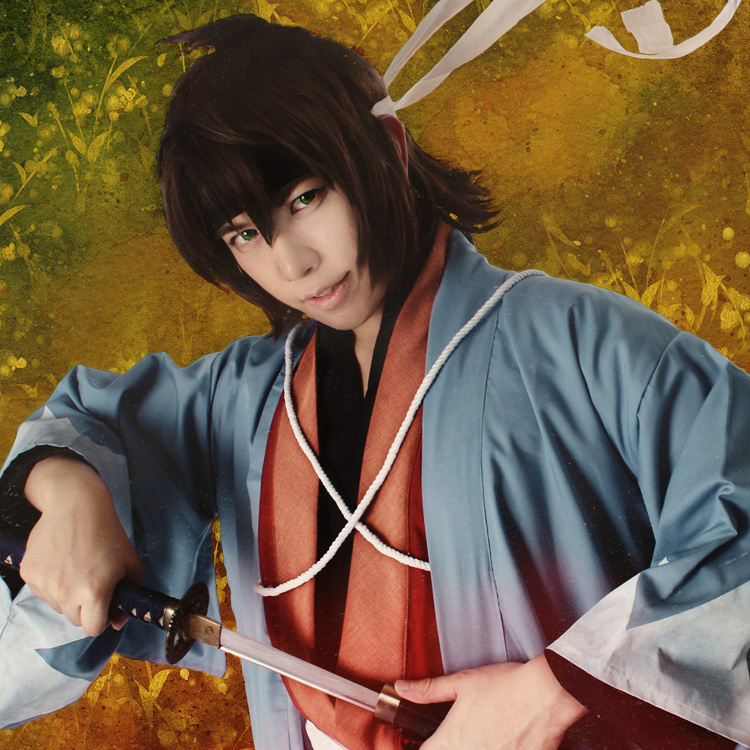 Watch
First off... Happy New Year to you all!
I've already said this on Facebook and Twitter so I'm sorry if this comes off as repetitive but —
Very special thanks to everyone who had been part of my 2010. It was fantastic. Let's make 2011 even better!

During the holiday break, I finally had a bit of time to pick up my cosplay photo backlog. We had this photoshoot way back in October!

Miguel as Okita Souji
photography, makeup, editing by me
costumes by Charmie ~yaoiangel14, with help detailing from all of us
wig styled by me and Miguel
background texture from #resurgere
characters are from Hakuouki Shinsengumi Kitan © Idea Factory

About the shoot:
For those of you who are wondering, Hakuouki Shinsengumi Kitan is an otome game.
(An anime adaptation was made which started alright but just became TERRIBLE by the second season. Even the bad ending route in the game is more dignified than how the anime ended. I suggest you only watch the first season if you are really interested.)
As with the other photos from this series, my goal with the photography and editing was to emulate the look and feel of the game artworks. The reference illustration for this shot was this

[link]
Dom ~
Weakman
, one of our friends who accompanied us during the shoot, helped toss the straps of Miguel's head protector so we could get that perpetual wind effect that Hakuouki official art seems to be so fond of.

My friends and I have been interested in the historical Shinsengumi for many years now, and pick up almost any work of fiction that involves them. We decided to cosplay Hakuouki after seeing artworks from the game around the time it was released. The art style was the type that appealed to us, and we thought the character designs were excellent. We loved all the detail and patterns — although Miguel had not yet been able to print the pattern on the black fabric at the time we had this shoot, which was more for practice.
Miguel actually felt a bit conscious that his face shape is too round to suit the character. To work past this, I arranged the layers of the wig around his face in a certain way, and shot him at an angle in which his face looks longer and more angular. Hope this helps other people who might have a similar problem! I have to admit, watching ANTM can be educational.


A little history about the real Okita Souji:
Okita Souji is one of the more prominent and well-liked members of the Shinsengumi. I often tear up when I read about him. His tragic illness aside, he was known for being one of the most formidable swordsmen. In addition to that, cccording to many sources he was a big joker and was said to be a pretty nice guy. He was even often seen playing with local kids at Mibudera.
photos from Hakuouki Shinsengumi Kitan photoset:
Facebook | Twitter | Tumblr | Online Store