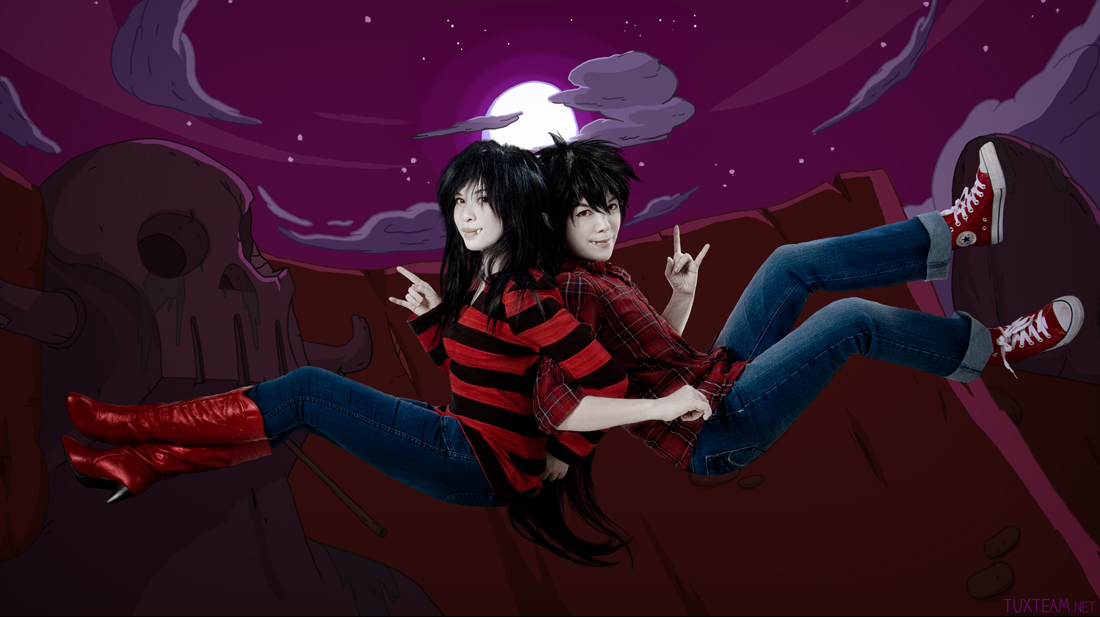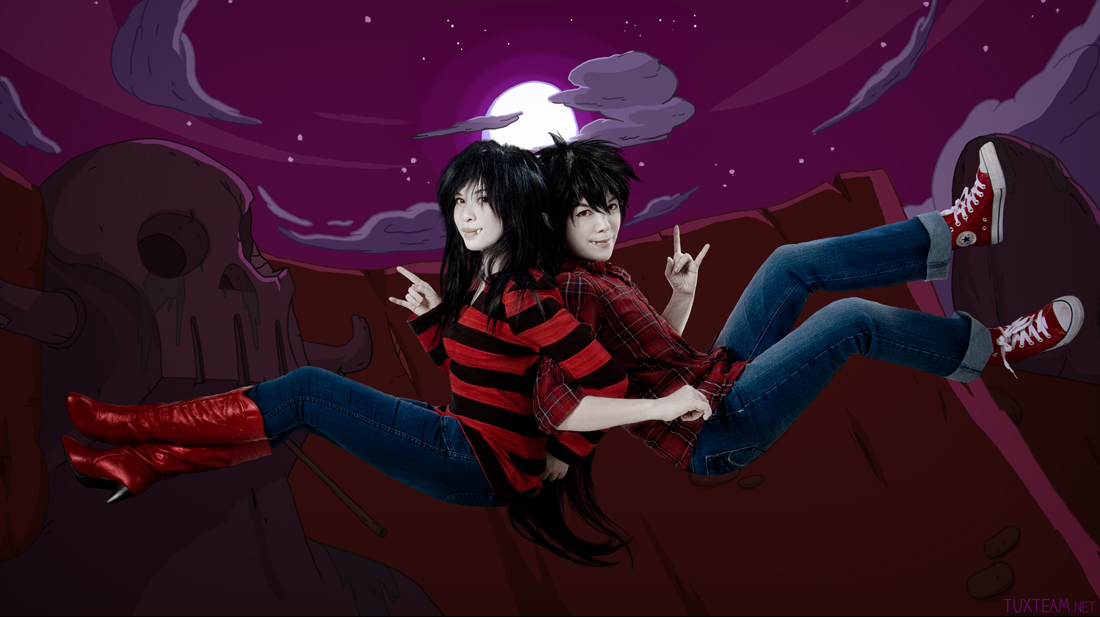 Watch
Marceline is my favorite character in Adventure Time, so it makes sense that I was drawn to Marshall Lee when the genderswap episodes came out. This shoot was crazy fun! And whoo, we finally have a Marcy and Marshall photo!

Ysabel as Marceline

Jin/myself as Marshall Lee

photo by
Erving

post-processing and background compositing by me *
behindinfinity
I get a lot of questions about how we get the skintone for this cosplay. We use Ben Nye theatrical makeup. It took a couple of tries to get the right color. Our previous attempt was with Corpse Grey + White but mixing was troublesome, and it wasn't quite the color we wanted. I'm glad I decided to go with my gut feeling to use a shade called Blue Spirit even though I couldn't find any decent swatches online. It's great on our skin tone! Much easier to use too since we only needed one color.

I'll try to put a tutorial together sometime!

If you enjoyed the Adventure Time-inspired accessories my friends and I designed, perhaps you'd like to check out the new discount promo from
Tuxessories.net
! Read about it on this Facebook post

[link]
More of my Adventure Time stuff:
Even more in my gallery!
[link]


Other places you can find me!

I update here regularly

facebook.com/Jin.behindinfinity

Tweet me!

twitter.com/skybluedays

Art blog!

jinjoson.com

Tumblr

behindinfinity.tumblr.com/

Instagram: @jinjoson