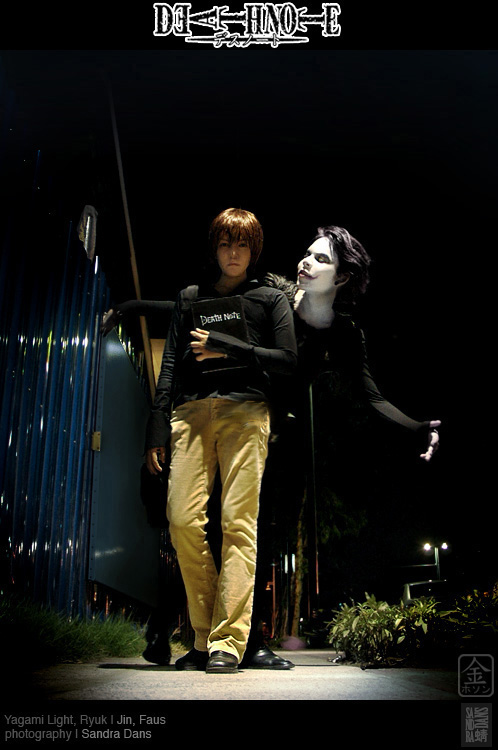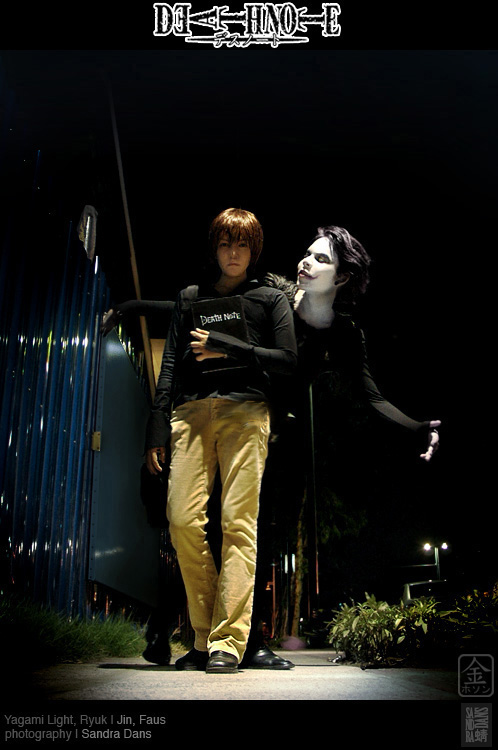 I speak of my shinigami, Ryuk. Always watching, waiting. It's annoying when his sinister cackle escapes through that wide grin. It's unnerving, even for a person like me. He is my watcher in the dark. But when he's begging for apples, he's just little Ryukkie who follows me home.
Myself as Light Yagami, Faus as Ryuk. Photo taken by the wonderful ~
littlesailboat
.
A Tuxedo Team Production



Light Misa L photographer mascot
Death Note Photoshoot (so far):

The God of the New World

L is for "Loved"

Sweet Death

Sugar on Top

Quiet Time

Purikura

Slumber Party

Only In Dreams

This Is Heaven

Shinigami Ryuk

Misora Naomi
Be sure to check L and Misa's galleries for more photos!

*
merkymerx

*
snowpeachdrop
Death Note & all related characters © 大場つぐみ (Ōba Tsugumi)