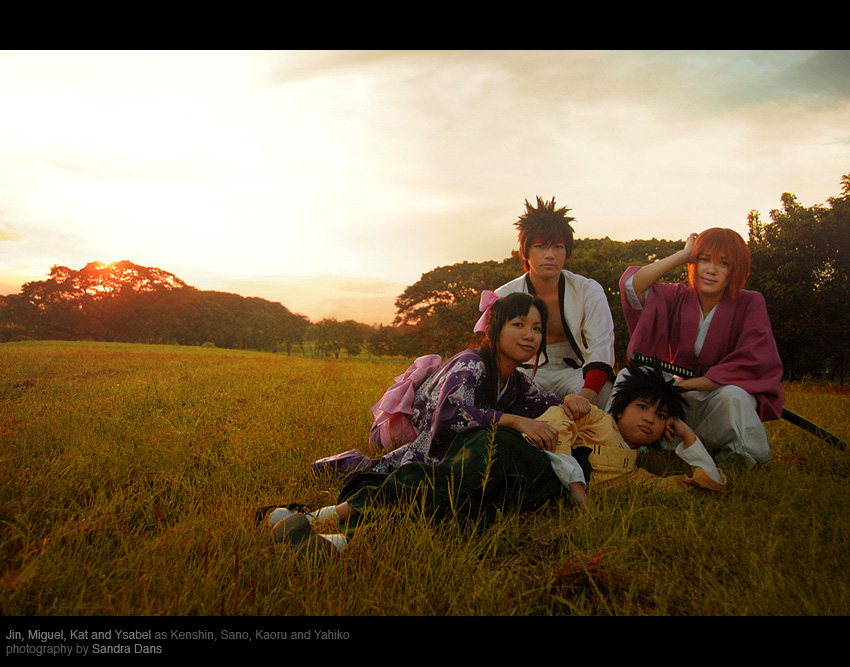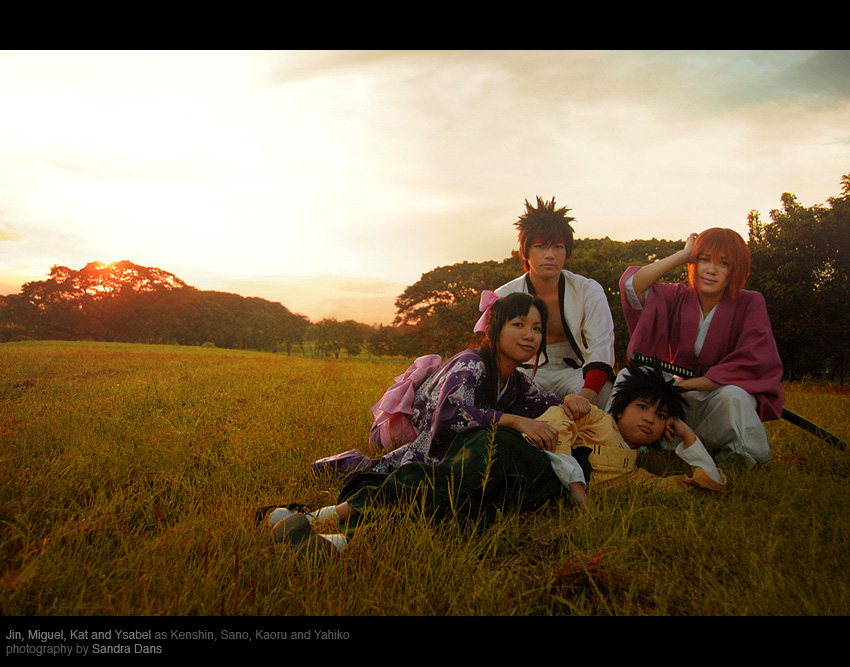 Watch
Dr. Gensai receives a camera as a thank you gift from a wealthy patient and decides to test it out on the residents of Kamiya dojo.

Yahiko is exhausted from training and refuses to move from where he's lying, so Kaoru stomps over to his side and calls for Kenshin and Sano to join them. She somehow manages to smile for the camera while squeezing Yahiko's arm and whispering for him to at least make a decent face for the photo if he won't even sit up.

Kenshin obediently positions himself nearby, realizing that he is unsure of what to do after that. The legendary manslayer has had swords pointed at him countless times, but has very rarely had to face a camera.

After several deep breaths, Sano joins in, and hangs around the back in what he hopes looks like a nonchalant manner. No way was he going to let them laugh at him again for thinking that cameras steal people's souls. Though deep inside, he still believes that it's possible. He feels safer at the back - if there are evil things that are after his soul, they would have to go through Kenshin first. They're in for a fight.
myself as Himura Kenshin
as Sagara Sanosuke
as Kamiya Kaoru

Ysabel
[link]
as Myojin Yahiko

photography by
Sandee
~
littlesailboat
Rurouni Kenshin photoshoot:

Kenshin-gumi

Heart of Sword

Who Are You Protecting?

Days to Remember

Myojin Yahiko:
I Need To Get Stronger

Sagara Sanosuke:
Fists of Conviction

Himura Kenshin:
Remembrance

Departure

Portrait of Kenshin's Family

You By My Side
Rurouni Kenshin © 和月 伸宏 (Watsuki Nobuhiro)