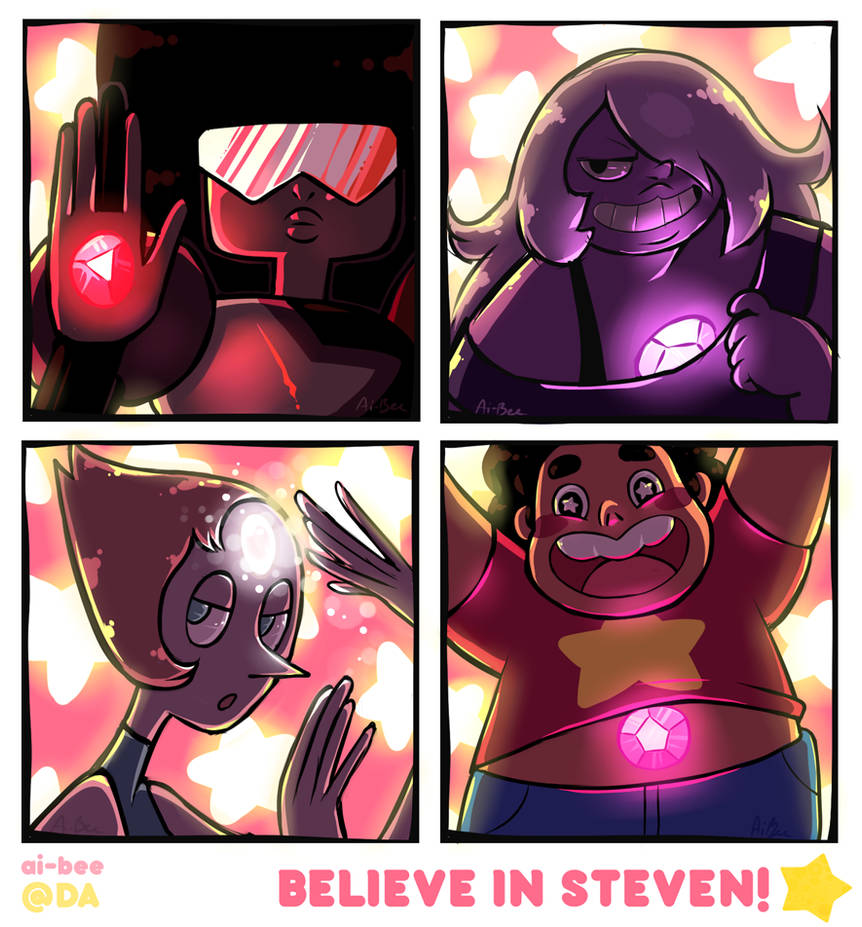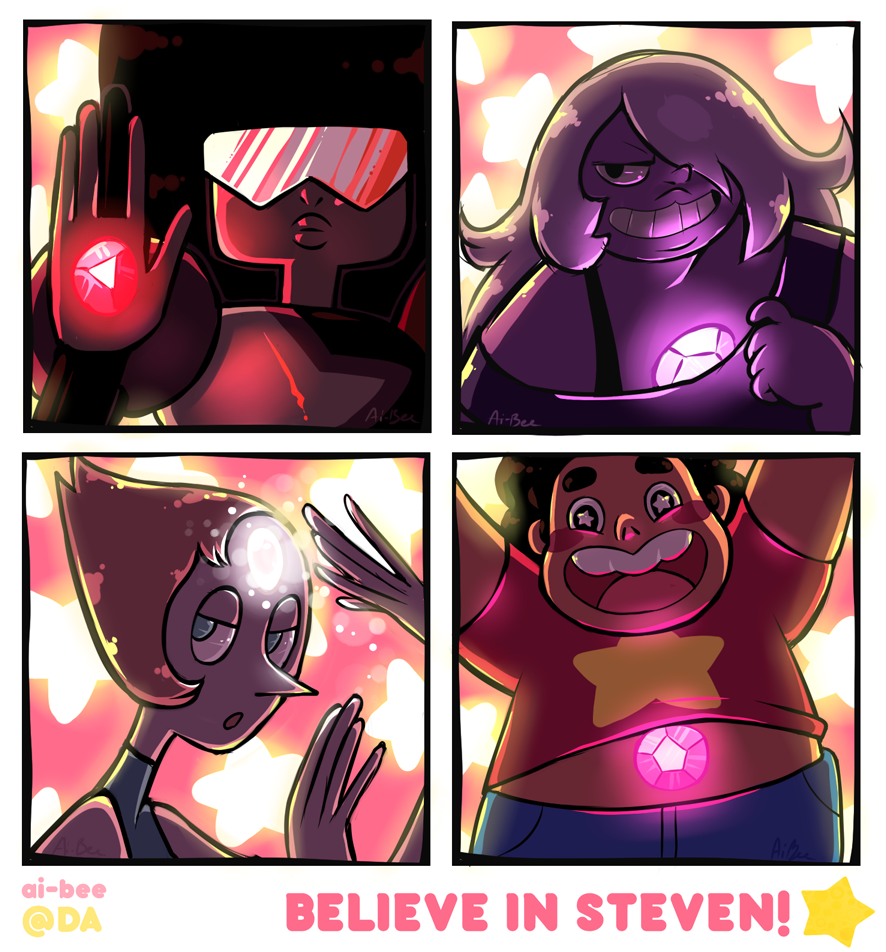 Watch


♫
♪
Weeee.... Are the crystal gems!
We'll always save the day~
And if you think we can't,
we'll always find a way! ♪ ♫
That's why the people of~ this~ town~
Believe in~
Garnet! Amethyst! Aaand Pearl!
♪
♫
....AND STEVEN!!!

First I drew amethyst on a whim due to a certain few people's fanarts, but then of course I had to draw the other two, and of course I had to draw Steven too! So here we are, all four of them. Lighting inspired off the opening scene.
Done in SAI yesterday while watching two livestreams, I left it a little sketchy this time.
I've drawn more fanart this month (in secret) than I ever have in my life it feels like. I sketched a fanart ship which compelled me to work on this big invested fanart otp of mine- then took a break on it to work on what turned into
another
other big fanart and then stopped to doodled this fanart. What the heckle.
Thanks for the favorites watches and comments!!