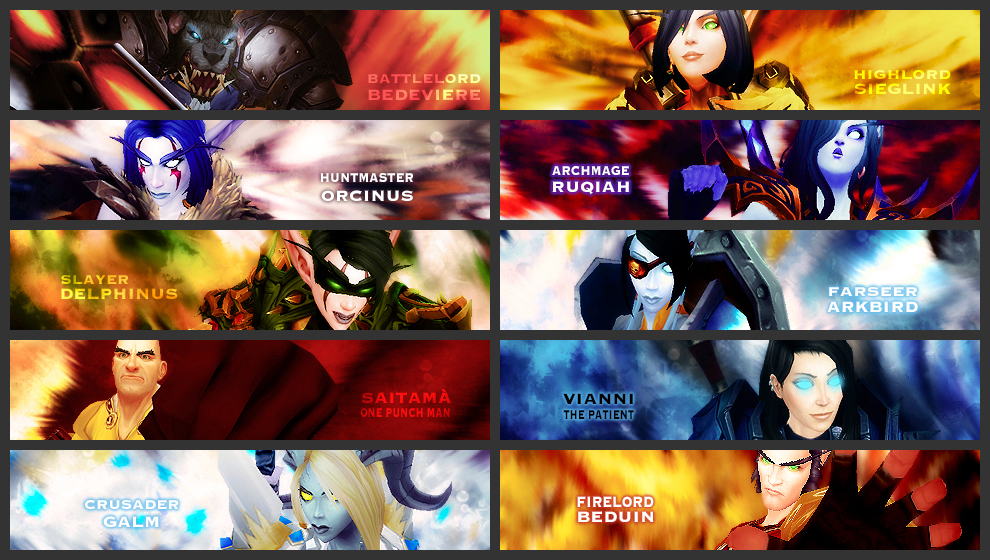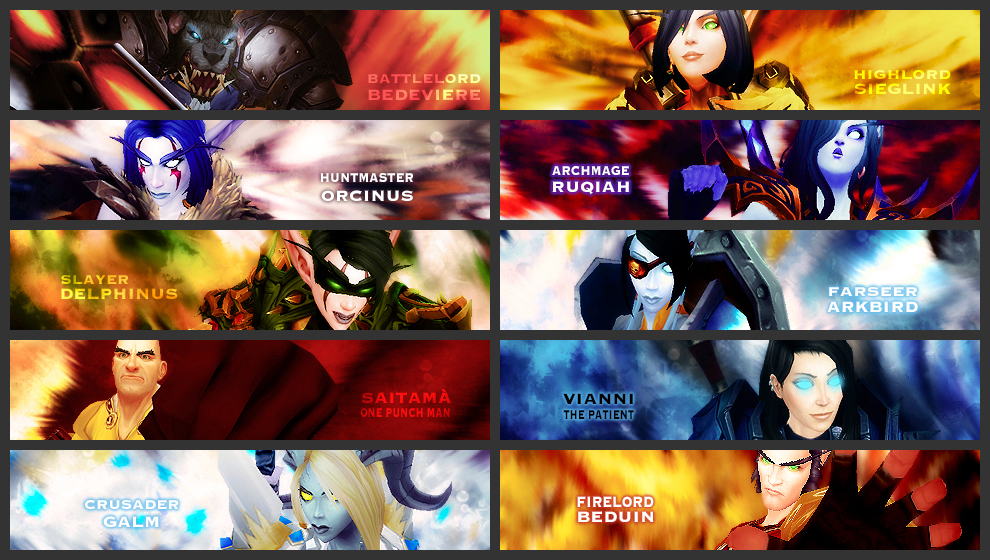 Watch
My second set of siggies, these are all my main and alts (except for Beduin, he's fictional).

After a long absence of making siggies, I create these to make myself ready if I'm going to open request again. And while I'm at it, I decided to try the new allied race models: void elf and lightforged draenei.

Tell me what you guys think.