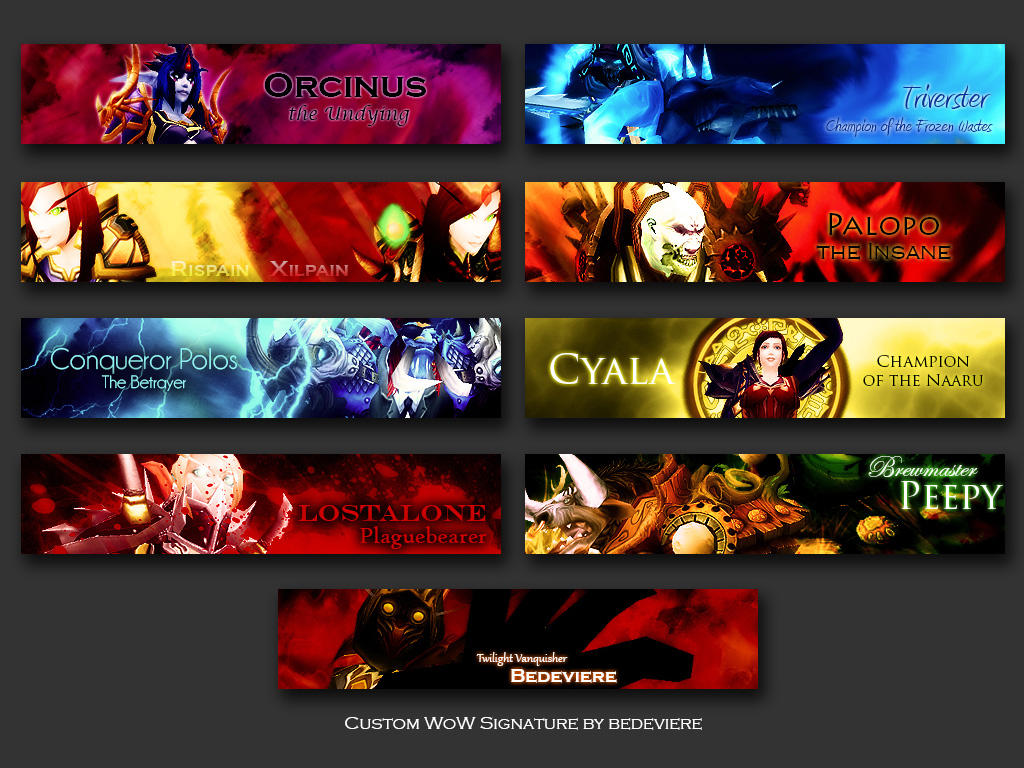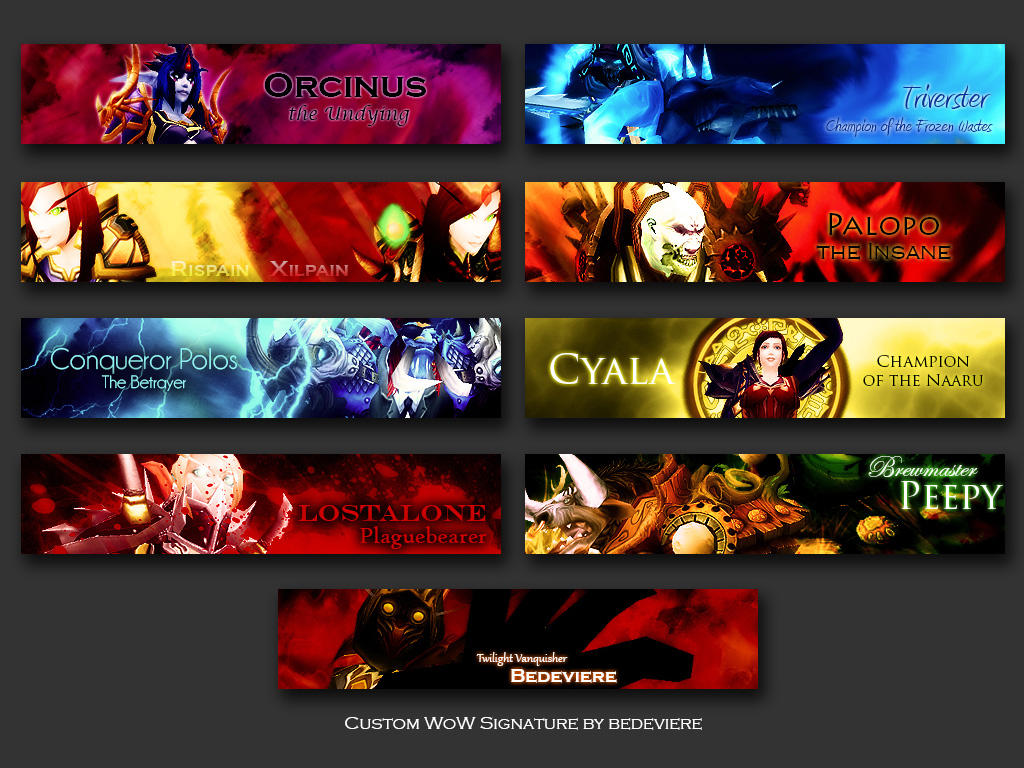 Watch
First signature wall created by me.
So yeah, I've been doing some world of warcraft signatures a lot lately. Many of these were requested by other people, my personal best from past few months.
To be honest, I'm still learning myself. So maybe these are not that good if you compare it with other siggies out there.
Request is still going on and there might be another signature wall later.
Tell me what you guys think