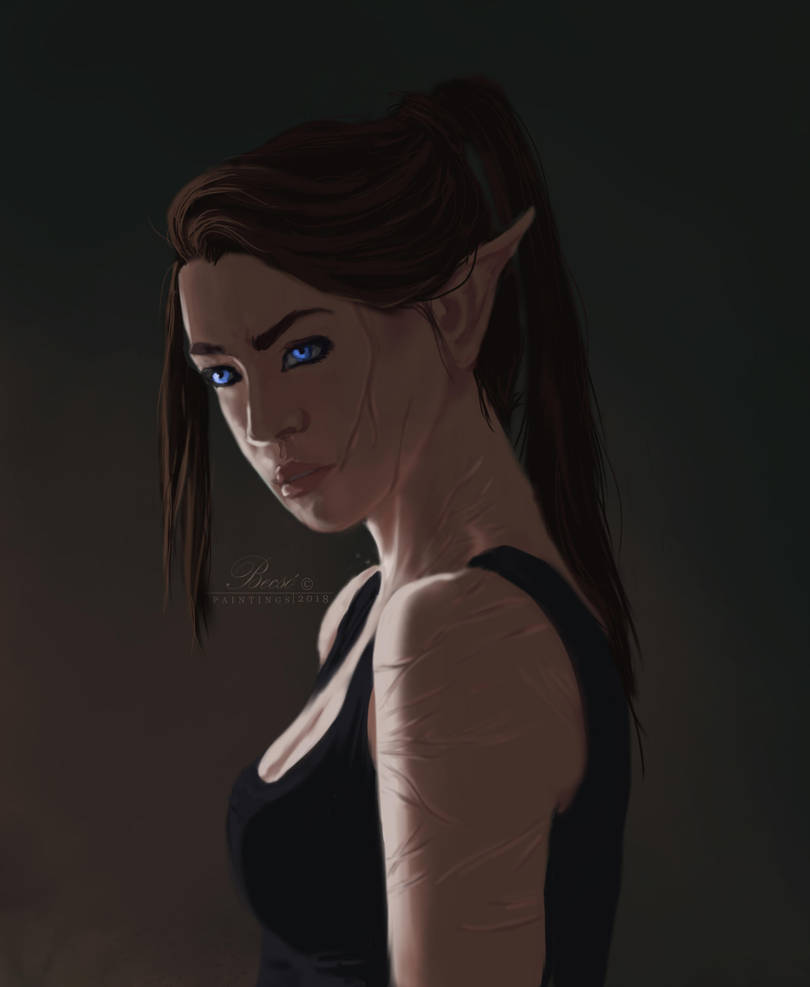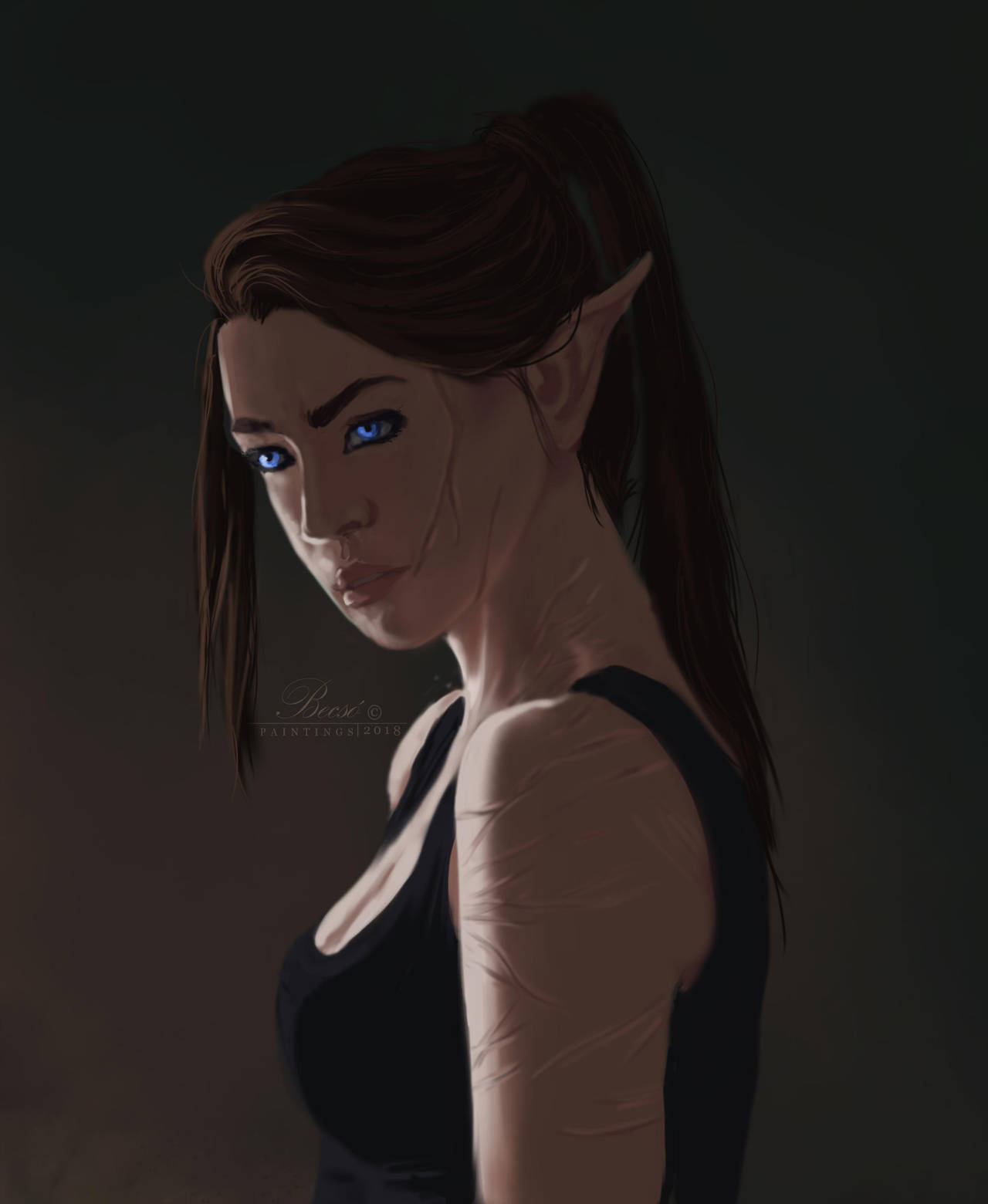 Watch
Amirela Sileas is
Shaori07
's new character and I kinda like her personality. She had a really tough and traumatic childhood - her scars will always remind her of her past - but she turns her weakness into strength and becomes a powerful warrior by his trainer, Varedis' side.
I got a new digital drawing table and just felt the urge to paint something fast, and Shaori inspired me. It was fun to drawing her character and to
actually
paint, I missed it so much.
I used this awesome stock photo as reference (
www.deviantart.com/faestock/ar…
) by
faestock
. If you haven't seen yet, check her gallery, there are tons of good and helpful stock photos.
**UPDATE**
I've changed the backgroun color.

VÁÁÁÁÁÁÁÁÁÁÁÁÁÁÁÁáááááááááÁÁÁÁÁÁááÁ!!!!!



(jajj, bárcsak látnál most!!!

)
ANNYIRA SZUPEEER!!!! Lerajzoltad MIRUS-t és kurvajó lett!

Ááá, azt se tudom hol kezdjem XDDD Talán ott, hogy: IMÁDLAK!!! Köszönöm! Annyira király lett!!!! *.*
Úristen.. jajj! Azok a sebhelyek! túl élethű lettXD Mostantól nekem is így kéne csinálni XD
Nyííí még a füle is olyan, amilyennek lennie kell

Felfelé ívelős a vége!

IMÁDOM!

Ez a "kemény csajszis" beállás is annyira illik hozzá! Ittenkém, annyira nagyon tetszik!!!! És a fények is! Meg ahogy a vállán van a ruha pánt <- apróság ,de imádom XDD Feldobtad nekem ezt a napot nagyon!!! Nagyon nagyon nagyon nagyon szépen köszönöm!!!!!!

- bemásolhatnám ide az össze létező emotikont, akkor se tudnám kifejezni mennyire tetszik és örülök neki!!! *.*
És végre rajzoltál az új tábláddal!!!

Tessék minél többet!!!

Reply



De cuki vagy! Hát, nagyon szívesen!!

Nem gondoltam volna, hogy ekkora örömöt szerzek vele.

Ahogy felraktad a képet Amiráról, tényleg úgy megjött a kedvem, hogy végül leültem a gép elé, és kb. két óra alatt összeraktam a képet. Jó érzés volt festeni!

Direkt nem saját karaktert akartam most, mert tudtam, hogy csak felidegel, ha nem úgy sikerül, ahogy én akarom. A te karaktereidet viszont már tudom, hogy néznek ki, szóval könnyebb volt így.

Még rajzolnék, de elfáradtam, úgyhogy majd talán holnap.

Szuper érzés, hogy ennyire örülsz neki!



Reply

Nagyon örülök, hogy Mirát választottad

De azért azon jót mosolyogtam, hogy az enyémeket tudod hogyan néznek ki XDDD Ez olyan viccesre sikeredett

Amúgy, ha nem rajzolgatod a tieidet, akkor még nehezebben fognak kialakulni

Még én se mondom azt, hogy elégedett vagyok velük. Egy-két alkalommal úgy sikerülnek, ahogy szeretném, de 98%-ban sajnos nem

Amúgy "holnap" van

Mit rajzolsz?!?!?!?!

Reply