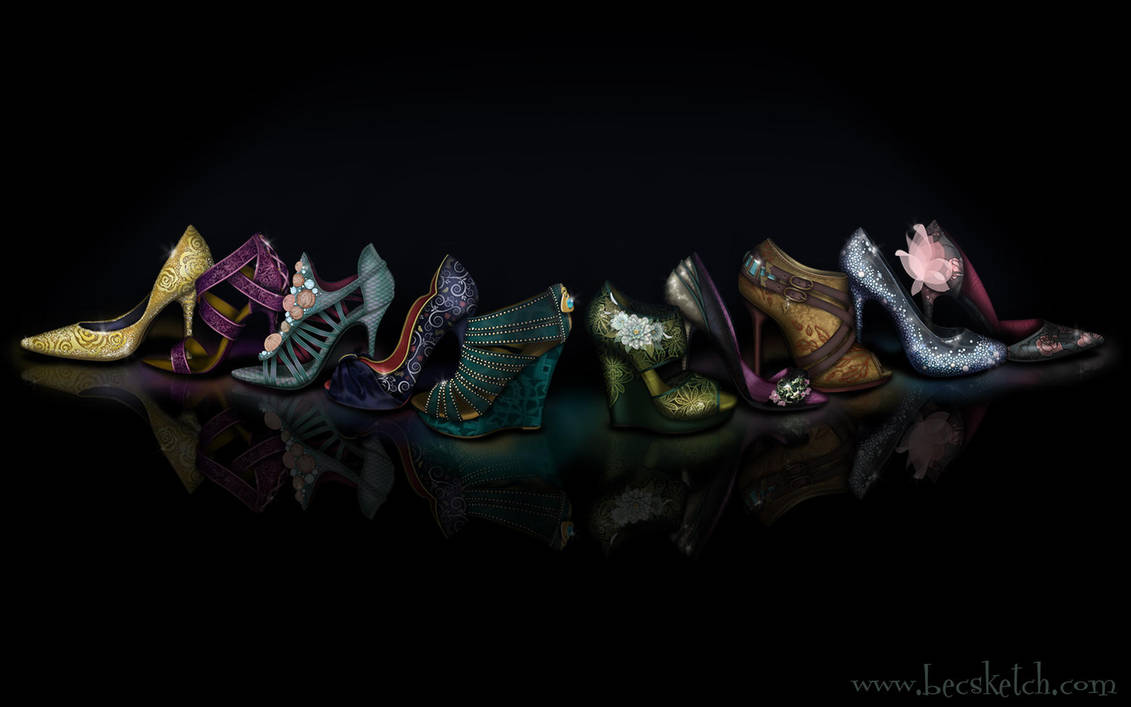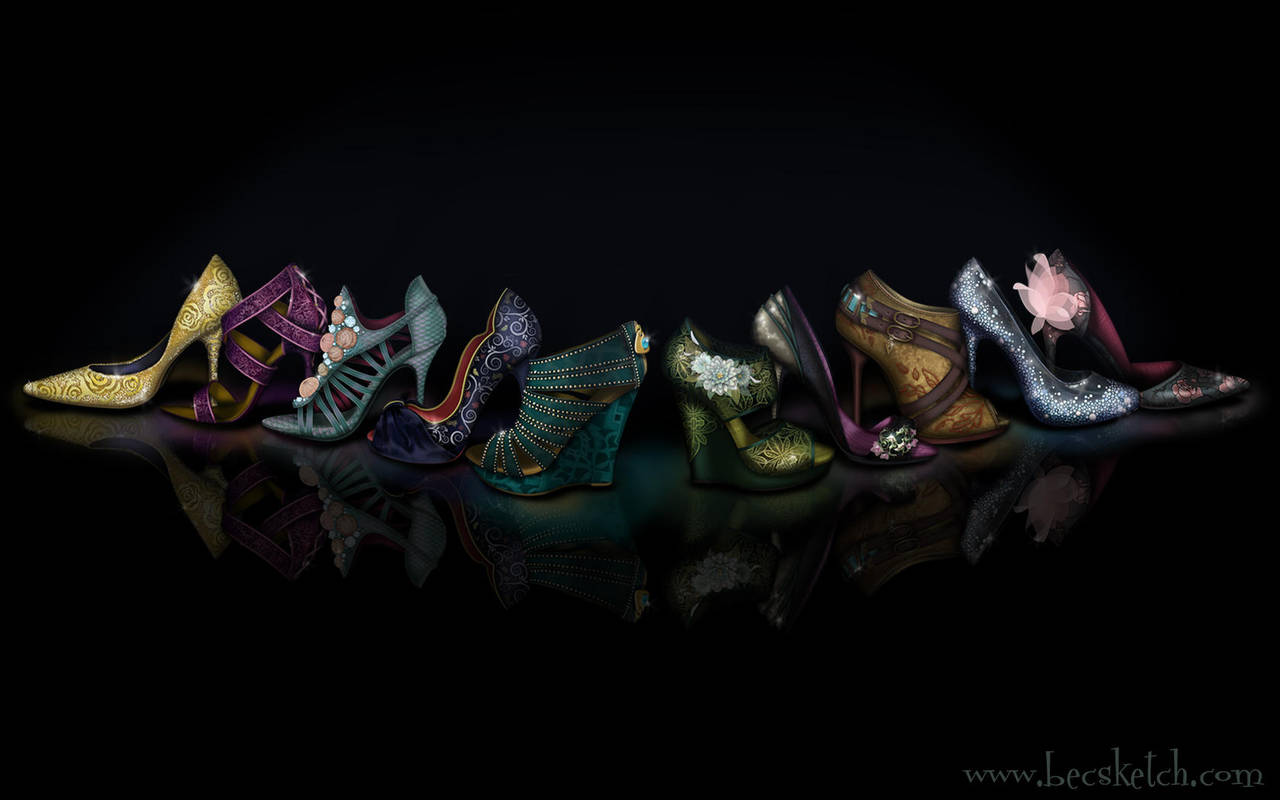 Watch
All of my Disney Princess inspired shoes together at last!
From Left to Right:
Belle (from Beauty and the Beast), Rapunzel (from Tangled), Ariel (from The Little Mermaid), Snow White (from – you guessed it- Snow White and the Seven Dwarfs), Jasmine (from Aladdin), Tiana (from the Princess and the Frog), Mulan (from…Mulan), Pocahontas (from, well, Pocahontas), Cinderella (from Birds and Talking Mice Are Fashion Designers Too – aka Cinderella), and Aurora (from Sleeping Beauty).
Sketch and Photoshop.
A little blog about it:
[link]
See the individual Princesses here:
[link]
See Disney Villain inspired shoes here:
[link]
and even more Disney/Pixar shoes here:
[link]
Disney characters (c) Disney
Artwork and designs (c) becsketch
Prints now available:
[link]