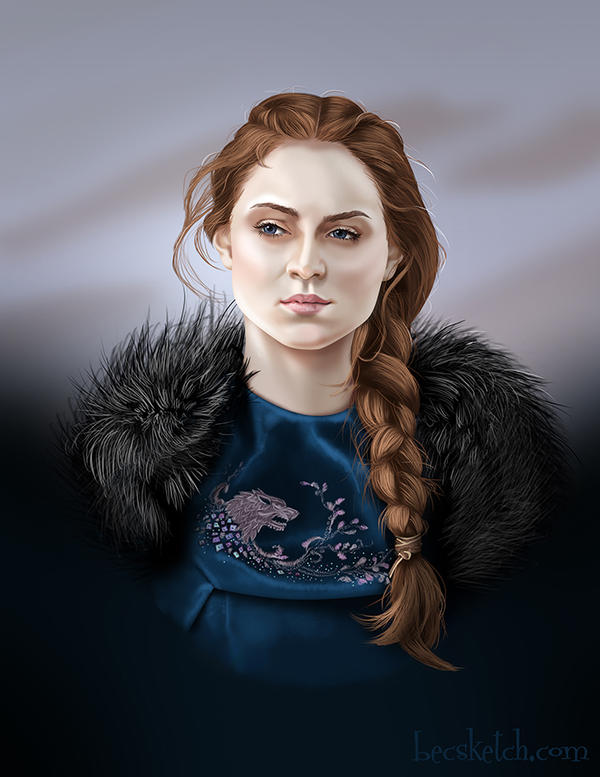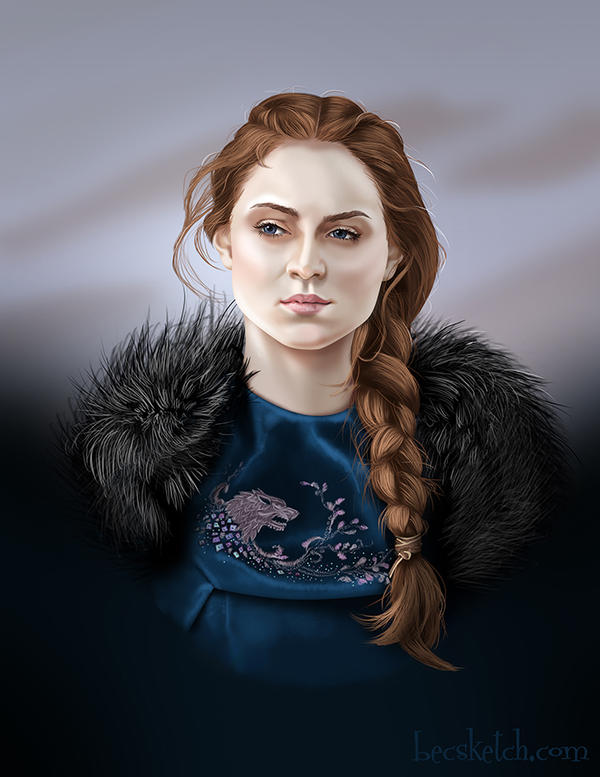 Watch
"Sleep well."

Really digging the way Sansa is evolving as a character, and she was great fun to paint!
Digital Illustration, Photoshop (c) becsketch.
Reply

Awesome job. I really like the expression you drew for her. It's interesting watching Sansa's face go from wide-eyed ingenue early in the series to the worldweary, street smart badass she is now. This is definitely the latter.
Also, her direwolf embroidery looks really cool.

Reply

Thank you! Sansa has really won me over through the show, I love where she's grown to!
I really liked playing with the textures of the embroidery, I'll probably be incorporating beading or embroidery into a shoe sometime, it was surprisingly relaxing to do a repetitive pattern

Reply

What is this treasonous portrayal of Lady Bolton? I hope you're not too attached to your skin. We'll soon fix that, anyway...
Reply

You want to know an interesting fact about the human body, bolton?
Flayed men are even more flammable than regular men.

Reply

The details on the outfit are amazing.
Reply

Thanks most kindly! I left them for last, and to be honest, I was getting a little impatient with the piece by then - but her embroidery turned out to be a lot of fun!

Reply

wowwww this is so gorgeous!!!
Reply

1-5 season: What a stupid sheep?!
6 season: Hail queen of the North!
Reply