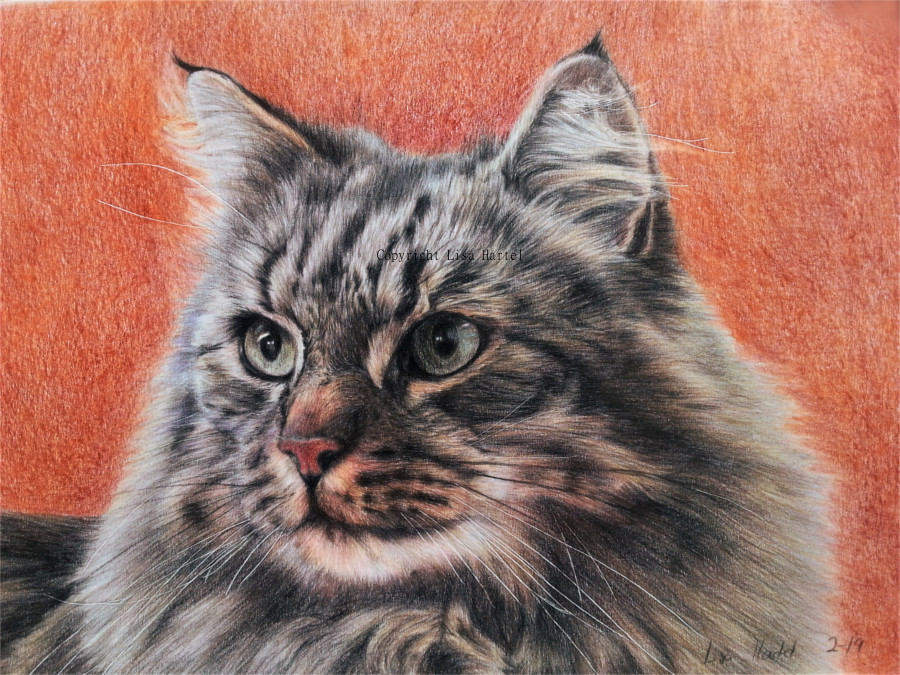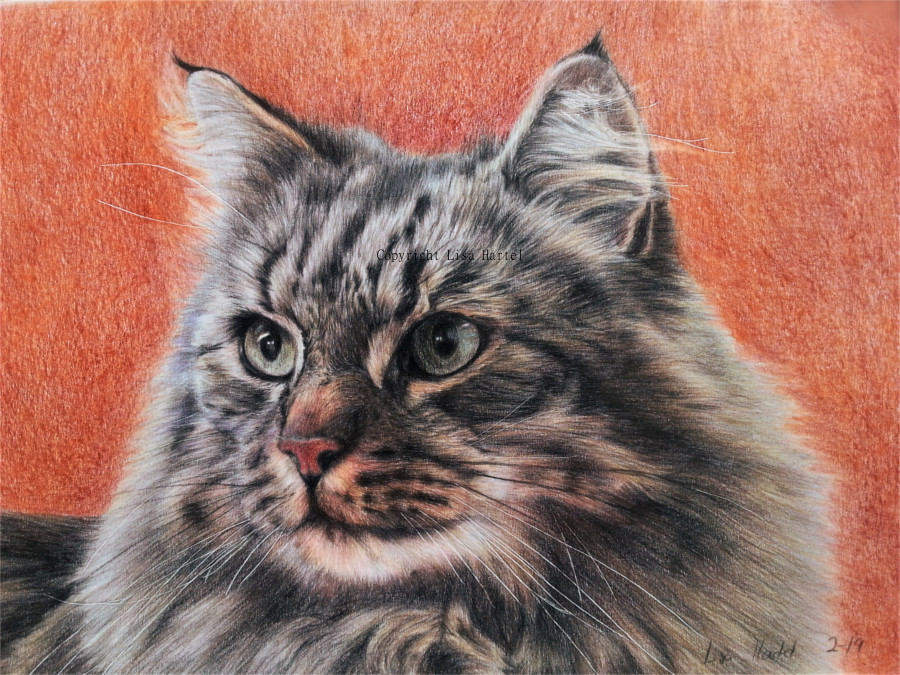 Watch
Generic title is generic. Anyway,
the undisputable king of FLOOF
is back! This is just a simple portrait, since it's long ago that I drew cats, and especially longhaired cats.
Cat belongs to a friend of mine. His name is Tiger, and we think he's at least part Norwegian Forest cat, although not purebred. He certainly looks exactly like one!
Reference taken by myself, when he was distracted with some snacks. It made for a good photoshoot. You may or may not see him again...
Colored pencils on A4. Time spent? 15-20 hours, I think.
Do not repost, claim as your own or use in any way without my permission!

Now, THIS is a fantastic color pencil piece! I had to do a double take and squint my eyes, after cleaning my lenses, to tell if it was a photograph or not. Wow! Not to mention that this is one of my favorite breeds of cat. The eyes are beautifully done, the highlights in the fur are fantastic! I see how you even included flecks of red and amber in the darker spots before the gray takes over. I can't think of anything about this that needs to be changed. I have to say this is so well done, I'm curious about you doing a Tiffany or diluted calico commission.
The Artist thought this was FAIR
9 out of 9 deviants thought this was fair.