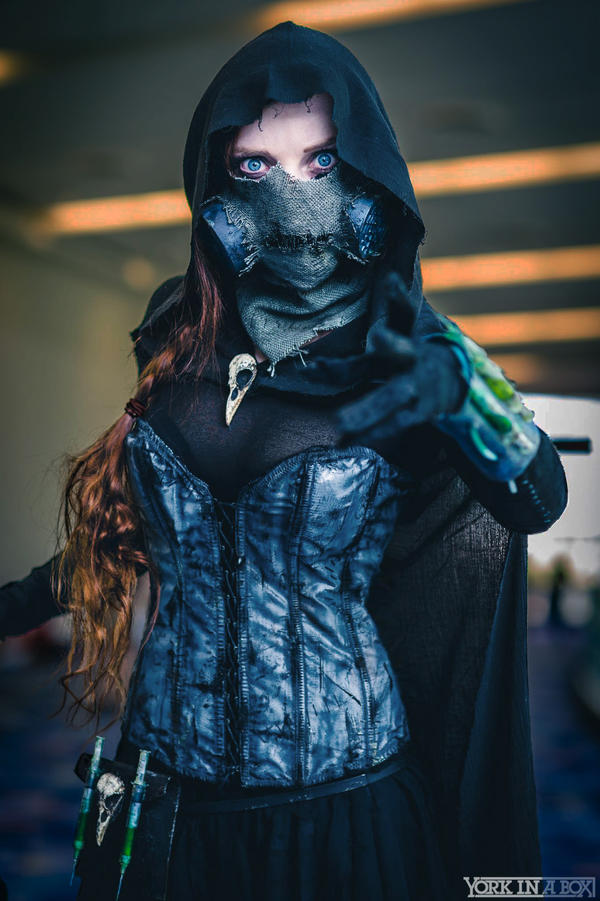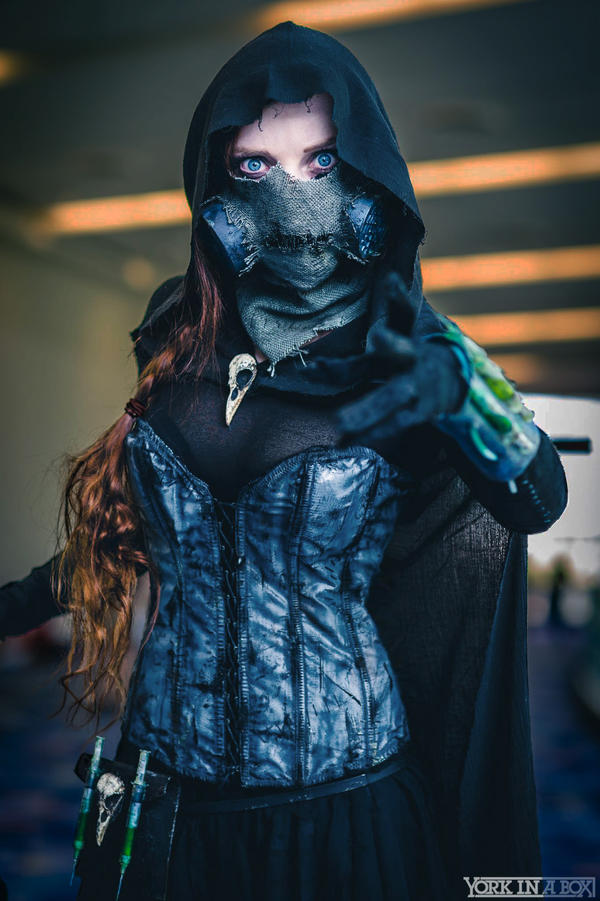 Watch
"Straightway a great flock of wild crows came flying toward her, enough to darken the sky.
And she said to the King Crow, "Fly at once to the strangers; peck out their eyes and tear them to pieces."
Becky Albright, Mistress of Fear - This version is my imagining of what she might look like if drawn by artist Tim Sale.

Photo by York In A Box
More cosplay photos HERE

Reply

Thank you! I'm pretty pleased with how it all turned out(though I've already thought of ways to improve upon this costume haha ;D)!
Reply

Amazing work on the đesign, the bird skull clasp is a great detail and the slightly shredded hood gives a nice old-world horroresque vibe!

The row of needles works well on her, I am not sure why but somehow even better than for such design variations on Scarecrow himself.
Reply

Thank you so much for this comment, it really put a smile on my face! Attention to detail is one of the most important things to me in costuming, and I really get excited when people notice them. Plus, for all of my Becky 'looks', there is meaning behind each detail

. The bird skulls(and the feathers, on my regular brown costume) obviously represent crows, but the reason why is because she was unafraid to stand up to Scarecrow(in the comic New Year's Evil). She's "brave becky", she's the bird that's not afraid to sit on the Scarecrow's shoulder(and possibly even peck at him sometimes

).
And the needles are, of course, protection/"weaponry" essentially for her. My version is a villainess, Mistress of Fear, but she's still a disabled character and Scarecrow himself is not a beefcakey character that can protect them both physically from Batman(or any other threat). So she needs a small arsenal of Fear in order to feel ready for whatever possible threats may come their way during their schemes.
Sorry for the long reply, I went off on a tangent! Thank you again for the kind words

Reply