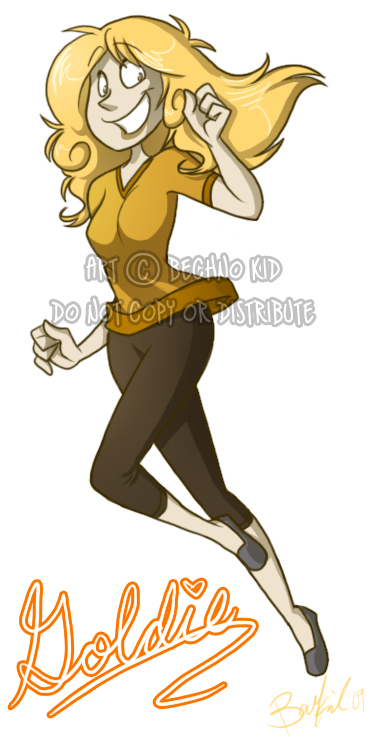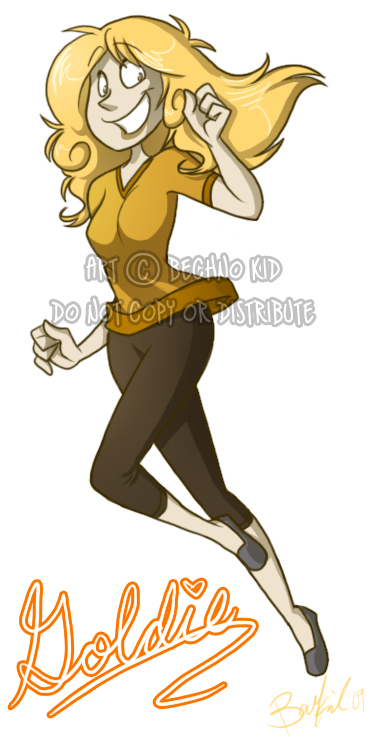 Watch
This was originally a color test for =cloudbabykc and I to figure out colors for this girl. BUT SHE LOOKED SO HAPPY, so I had to fix it up and make it look pretty. 8'DDD

Anyway! This is Goldie, a character of =cloudbabykc, although we worked together to get her design finalized (though I think she looks good in every outfit DURR).

She is one of Dr. Siggy's patients who happens to be desparately in love with the good doctor. Because she is a hypochondriac, she's always visiting Dr. Siggy's office, much to his dismay and chaos would soon ensue from her hyperactive and fun-loving personality.

GOD, I LOVE HER SO MUCH.

Hope you like, Kendra!

Disclaimer:
Goldie ©


Art © *BechnoKid