Greetings all!

PLEASE NOTE: Don't forget to sign up to be assigned a team!


I hope everyone is gearing up for the festive season! What better way to encourage the gift of giving with a bit of giving on deviantART here? Back for its 6th (yes 6th!) year running, I would like to introduce you to:
CRITMAS 2016:
BATTLE OF THE CRITTERS!
The challenge is back! Between the 12 days of Christmas (December 24th to January 6th), I am encouraging every one of you to submit at least 12 critiques (that's 1 a day) for this challenge. It doesn't matter what the art form is or your style of critique, it is all about giving back in the way most members on here value most; in giving feedback on their work.
But this year there is a slight twist!
All year i
n the North Pole,
the critters have been working
getting Christmas and Santa ready for the big day. The Elves made toys of every shape and size that children could dream of. The Gnomes grew and pruned lush green Christmas trees. The Pixies perfected walnuts and crackers for Christmas feasts. T
he fairies tinkered
with all the lights, glitter and sparkle. J
oy
filled
the workshops and everyone was happy. That was until...
A
critter;
unknown who,
told another critter
they were
doing things wrong. Angered by this criticism, the other critter
in turn criticised another. starting a
chain of bad criticism
, dividing the critters
into their respective race.
If this wasn't resolved quick
, Christmas c
ould be a catastrophe!
So Santa called the captains together to resolve this. Santa wanted each
group to prove they could deliver critique without being critical.
thus restoring the magic of Christmas back to the North Pole. With reluctance, the captains agreed and set off on a quest to encourage
their teams
they were the best
. Yet
this challenge
wasn't without rivalry!
By signing up to Critmas, you will become part of a team on a mission to get more critiques complete than the other teams. The four teams are:

The Elves (Green)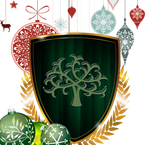 Team Captain:

Cinestress
"

We Elves are Santa's favorites as we are known by the world over! We'll show the others how proper critique is given (and received)! Keep an eye out for my journals on critique to help you along the way!

"
JessaMar
Rieal-Dragonsbane
Pepper-the-phoenix
inkstaineddove
SavageFrog
Lillendandie
vikfrachris
neurotype
The Pixies (Yellow)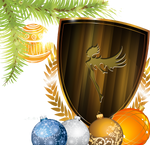 Team Captain:

HugQueen
"

My beloved Pixie friends the oven is the perfect temperature for baking, but outside the kitchens things are heating up! Keep an eye out for my journals as there will be lots of fun, encouragement, and snacks! To prove myself as your Captain I've composed a little poem for you:





Pixies are cutest,




I used to be a flutist.




You will get cookies!

"
WhiskeyDreamer
Inventor-Micheala
Zara-Arletis
NemoX7
CiCi-Arts
vvlpes
ninebark
Carmalain7

The Gnomes (Blue)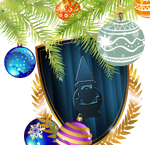 Team Captain:

LiliWrites
"Gnomes! We've been preparing all season for this! We know how to trim and prune till only perfection is left. People bring the product of our knowledge into their homes every year. We grow the centerpiece of the festivities! I am speaking, of course, of our beautiful trees.

We already know we have what it takes to win this epic battle of critical success friendly competition between friends. Let's get to it! Follow my journal daily for strategic instructions and recognition of fallen soldiers encouragement and shout-outs for great work from the team! Victory shall be ours! "
AspiredWriter
kerrybush42
SilverInkblot
MagicalJoey
squanpie
flatw00ds
w-h-i-s-p-a
SlytherclawPadawan
The Fairies (Red)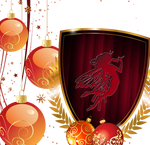 Team Captain:

BATTLEFAIRIES
"

We'll show everyone how it's done! Team Fairies makes the best critique sandwiches - 'fair' is our middle name after all (and 'ies' our last). I hope you're all having lovely backsides, so the other teams will have something to look at when we're miiiiiiles ahead of them...!

"
Domaex
doughboycafe
LifeOfSherman
TehAngelsCry
craftsbyblue
Heartcrocher
FruitTartz
aatosiwa
Awesome Team art provided by
Mythiril
Team Avatars (free to use) by
Synfull

Elves

Pixies

Gnomes

Fairies
Why participate?
Critique is one of those important things we
need as artists and writers
to develop our
technique
.
Anyone can give a critique;
you just need to be honest and constructive.
I
f you're new to it, this is a great opportunity to give it a go!


Not sure where to start with giving critique? Here are some useful resources:



Crit Ticks for the critics

Critique

How to accept a critique

A Critical Community

An ABUNDANCE of articles at
projecteducate


If anything a bit of team building and community spirit is more than welcome and we'd like to get you involved!




Prizes
There will be split prizes for the winning team, but also a chance of spot prizes for any participant who writes 12 or more Critiques.

I am collecting a points pool on my page, and the more points the better! Please if you are willing to donate points, or any other quirky prizes (features, critiques, prints etc) let me know and I will add this to the list below!


Points Pool: Total = 6900



2500 from communityrelations


1000 from namenotrequired*


500 from BeccaJS


500 from xlntwtch*


500 from

Mythiril




400 from doughboycafe


400 from ObsydianDreamer


400 from Cinestress


200 from brennennn *


184 from BATTLEFAIRIES *


135 from

LiliWrites

*


81 from SkippyJr*

*points donated via donation pool

Features:



A selection of features from: doughboycafe ,

Mythiril

, Cinestress, MagicalJoey,

LiliWrites



Critiques:



A selection of chosen critiques from:

Mythiril

,

LiliWrites



Other exciting swag



A copy of All The Kings Men and awsome Sci-Fi anthology from ObsydianDreamer


A collection a retro dA swag (stickers, badges and keychains) from BeccaJS X 2


High quality fractal printable gift from

Mythiril

x3


A custom Illustration from flatw00ds




How do I play?
(The important bit- PLEASE READ!)
Firstly you sign up on this journal and will be assigned at random to one of the 4 teams. You can help encourage and talk to your team and get them involved too.

From December 24th, we go live for critiques and you can start giving critique. (You can sign up after this date, but obviously less time for critique!)

It doesn't matter who you give the critiques to, but don't critique the same deviant multiples times! The idea is to spread the joy!

Please only critique pieces from deviantART using the critique function or posting in the comments of the deviation.

Once you have written your minimum 12 critiques, leave a comment in the launch day journal (separate journal on 24th December), linking your critiques for verification.(Click on the time-stamp of your post to get direct comment link).

Critiques must have a minimal word-count of 100 words per critique.

Past critiques CANNOT be included, only critiques given after and including the 24th December will be accepted.

You do not have to critique just literature (SERIOUSLY ANY ART!); you can pick any art form, as long as you write 12.

Deadline for submissions: 6th January 2017, by 11:59 PM PST
Any questions, queries, Christmas puddings or confusions, please do not hesitate to ask away/ offer pudding!

Thank you very much to the following groups for supporting this awesome project*:




*Can your group advertise this? Let me know and I'll add your icon to this list!