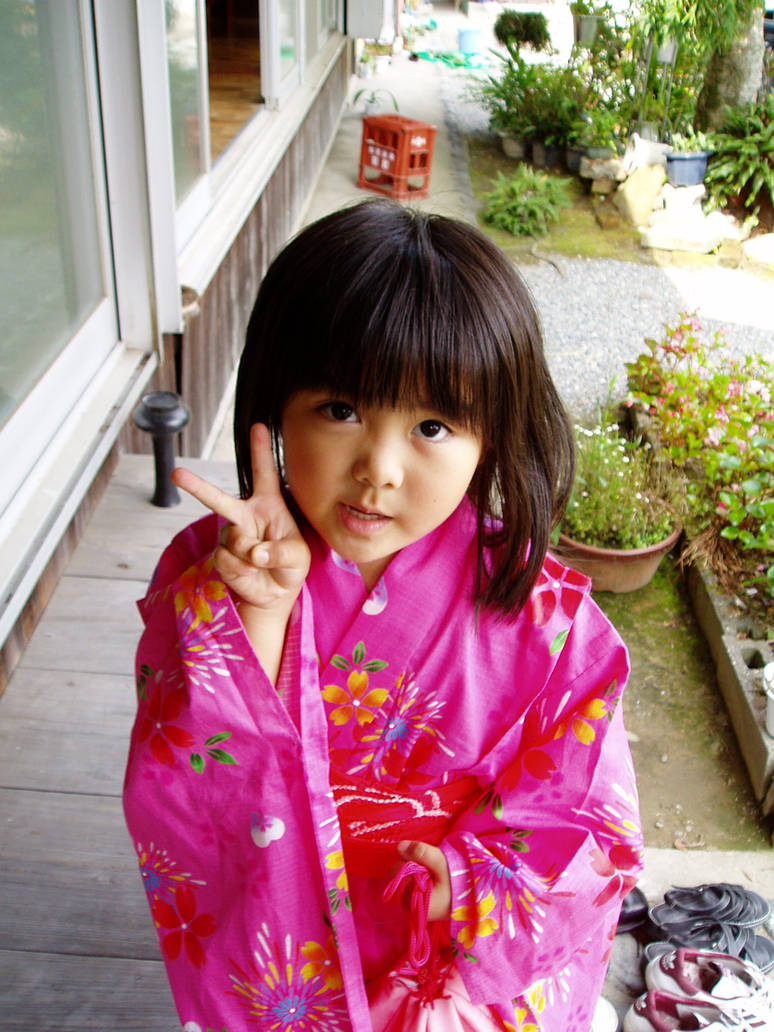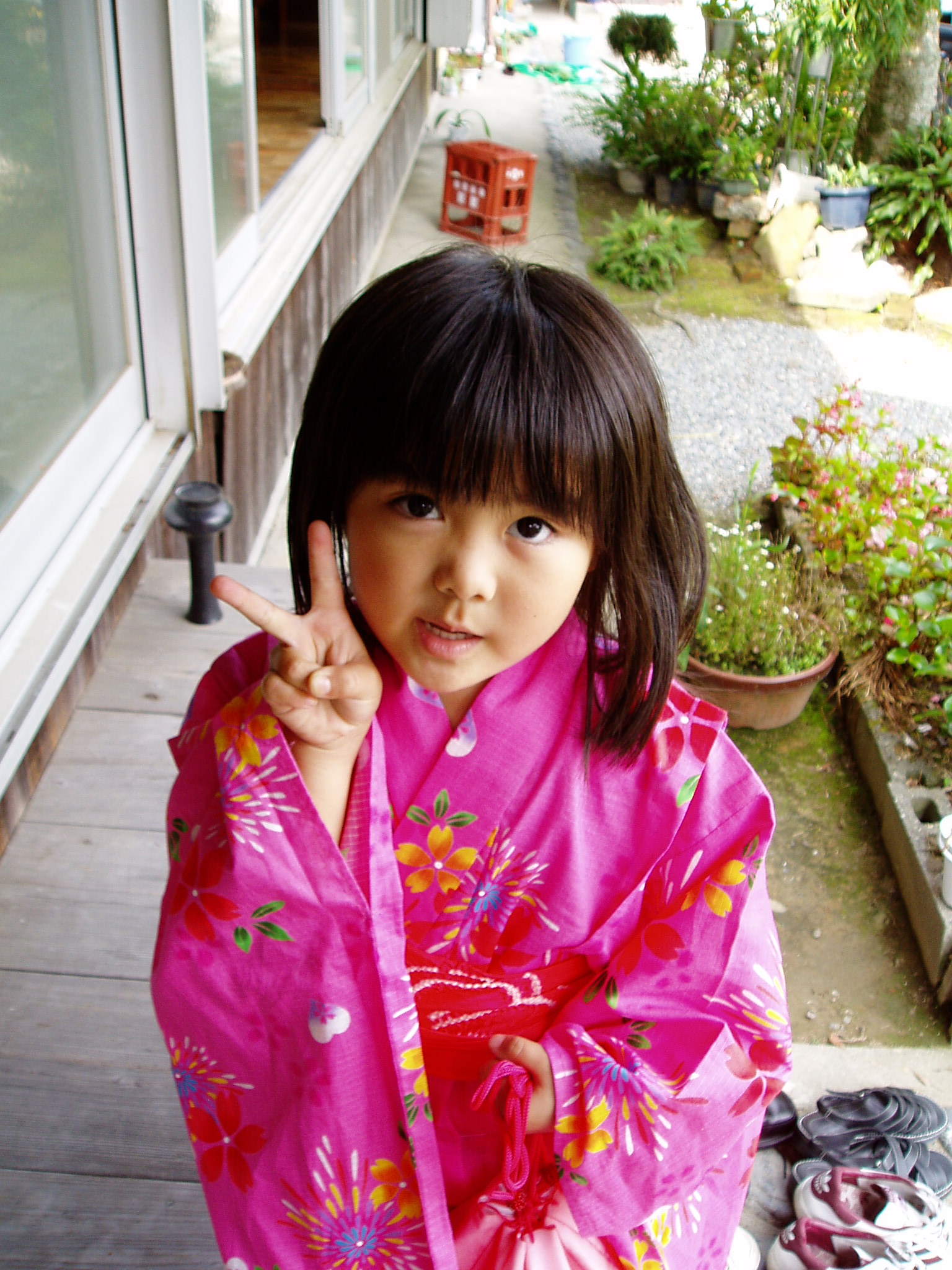 Watch
I said I'd post Japan photos, and out of all my 356 surviving pictures (I probably deleted 100-150 or so... maybe more) I chose 4 pictures to post. Three are my favourites because they're nice clear pictures of kids, and I love kids. They're just so happy it makes me happy!

So anyone who is watching me, I'm sorry for there being 4. Hope you can get a good vibe from them, and don't worry about me piling up photos. I'm not good with pictures so if I ever post a picture again it'll be a really rare thing.

The fourth photo is of Tokyo (but sadly I can't remember the area, I think it was around Shinjuku).

Just a heads up.

This photo is of the little friend I made while I stayed at the Bun-Eiji Temple, Miyu. Or as Yoshiko told us to call her, Miyu-chan. She was such a cute girl! It was a bit tough getting past the fact that me (and the others staying at the temple) couldn't speak japanese and the only english word she knew was "no", but it worked out.
I basically became her friend when I started to play the waddle like a peguin game, she would give me hugs all the time after that. I'm afraid I taught her a couple things that may be a bit... eh... basically two things:
One being that I taught her how to play 52 card pick up (her hands were small so it took her a while, but she got it down quick).
Two, I taught her how to bop people with her little kimono bag she had with her on the second time she came to visit.

Only a bop! I didn't teach her to hit hard, just to tap someone with it and go "bam!", she looked bored and sad... I had to cheer her up somehow!

Anyways, I only got photos of her on the second day when she was dressed in her brand new pink kimono. Someone from my group took a picture of me teaching Miyu what to call some of the cards (Jack, black, red, heart, queen, ten...etc. She was quick to catch on.) the night before...I think. Have to talk to Anna about that...

The thing you hear about people doing peace signs for pictures a lot in Japan is pretty much true. At least all the people I met... Hey, it gives you something to do in a picture and its hard to look bad while giving that sign...

Short version:
This is a young girl named Miyu, daughter of a kimono shop owner, giving a peace sign while in her kimono on the front steps of Bun-Eiji temple.

Reply

i just loved!!!
very good! pretty nice job!
congratulations"!!

can i use it? in an advertising?
i loved it so much that i want to change one advertising i made just to putt this photo!!
shes very cute!!!!
Reply

Sure! If you can give me credit somewhere that'd be great

If you do use it can I see the ad afterwards? It'd be cool to see how you use the picture
Reply

oh ok then!
im gonna make a magazine cover
ill send you as soon as it is ready!

and for sure ill give you tyhe credits
thaks for leting me use it!
Reply

Reply

huh she looks so cute
really just a little like a pokemon but still sweet

Reply
Reply

Once you get her to open up a bit and not be too shy (roughly 10 minutes or one peguin walk) she'd probably eat that comment up like no tomorrow... if she's anything like some of my cute little nieces anyways

sorry for the late response
Reply

Reply

I'm doing really really delayed responses >>; sorry for the delay...

Aye, very cute. Very energetic too.
Reply