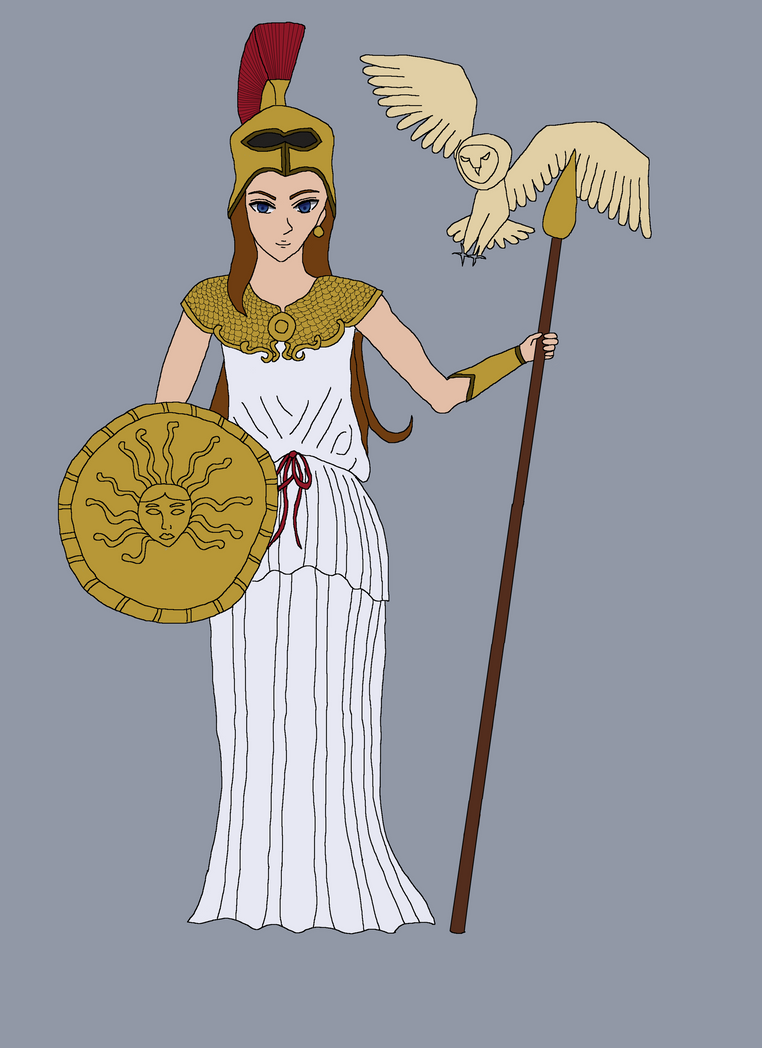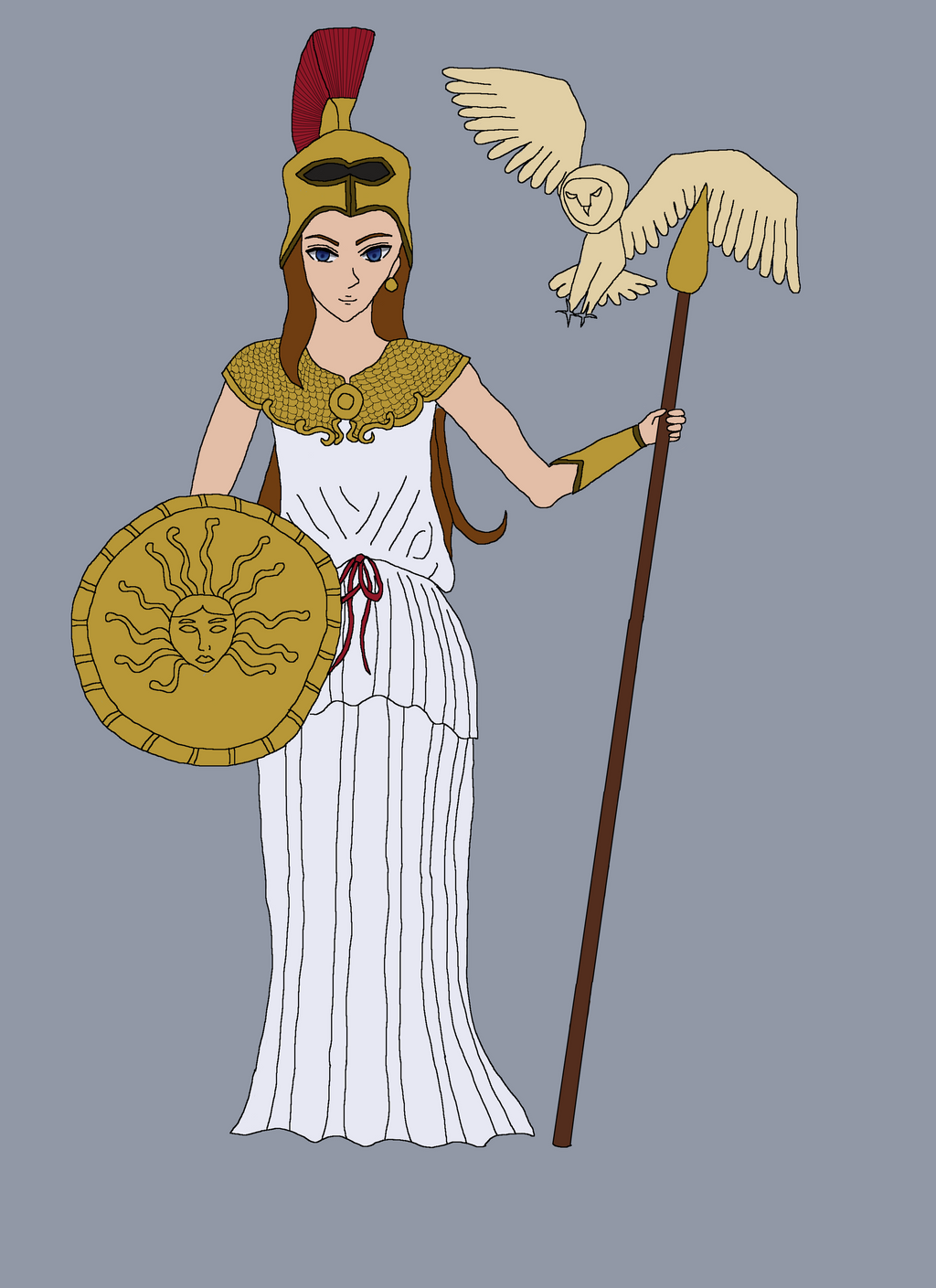 Watch
using GIMP

this is a WIP that has me a bit frusterated. for one thing, i'm unsure whether i should shade each color independently or whether i should do a more complex cell shading technique.

then, it's the owl. holy cow. i have to color this owl!

This is amazing! I mean look at all those details!

The lines are clean and I adoore the owl! :3
Reply

thank you, thank you!

you are making me excited to do the shading. !!!
Reply

when i drew athena as a warrior, i knew i also wanted to draw her in a gown. (i think next i will try her in a flowing gown and with a more feminine pose.) i have been putzing around these last few days thinking about *what* to draw (and avoiding drawing), then i knew i should draw athena again, as i had planned.
since i posted this i have been coloring the owl. it is not coming out as awful as i anticipated!
so, then, it is settled. i will go with cell shading using different variants of grey and of light. i think i intimidated myself by drawing something that, in my mind, requires so much shading, but, hopefully, it will turn out good.

i'm glad you like her earrings.

and i used a picture of an ancient medusa shield as a reference which is why the face looks rather unrealistic.

Reply