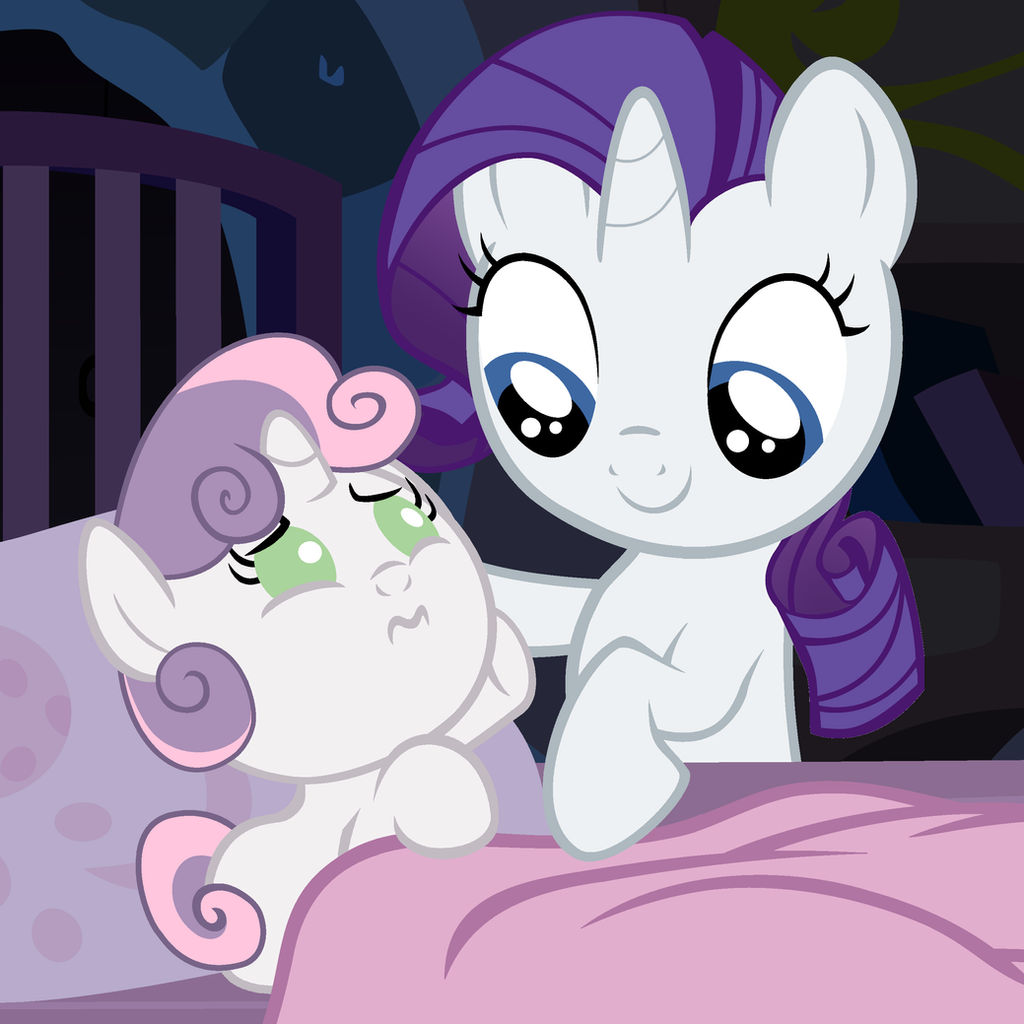 Watch
"Shhh. It's okay, Sweetie. I'm here. Nobody's going to hurt you." *picks up Sweetie as she readily crawls into her embrace* "How about I sing you a lullaby?"
♪Imagine there's no monsters. They're just all in your head. Not in your closet, and underneath your bed. Imagine all your best friends, sharing a milkshaaaake.♪
"That seemed to do the trick," *tucks a sleepy Sweetie Belle back into bed* "Sweet dreams."
Background from:
[link]
I just realized I've been pulling a critical error in a lot of my deviations, let's see if anyone notices.