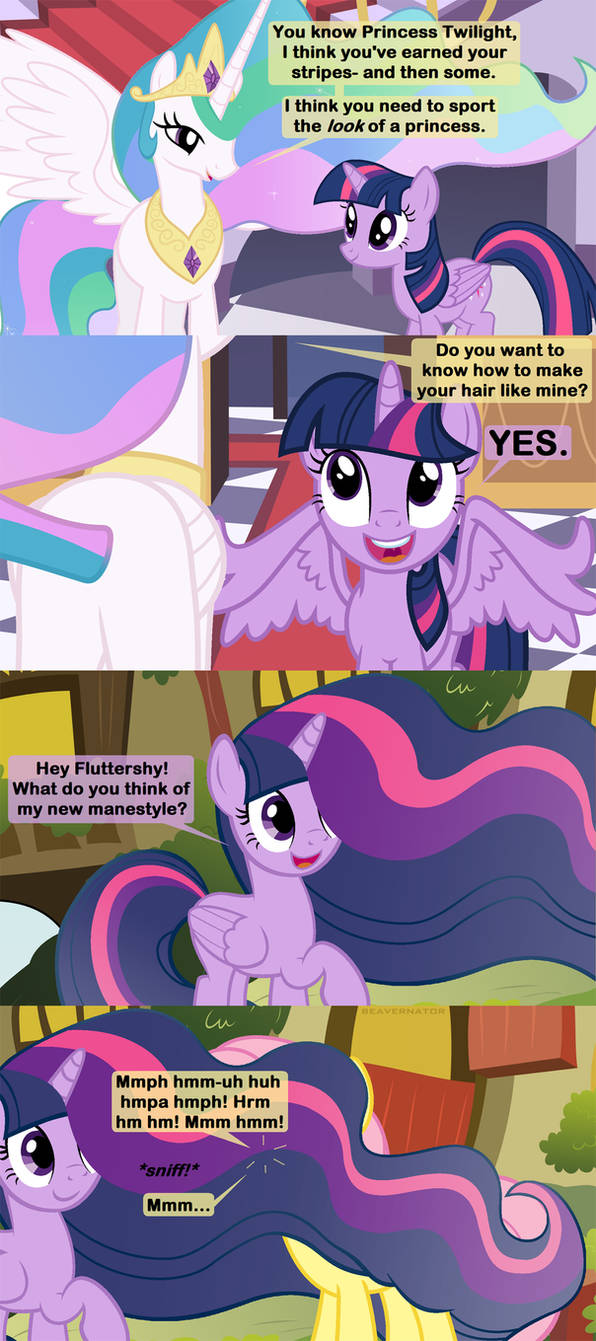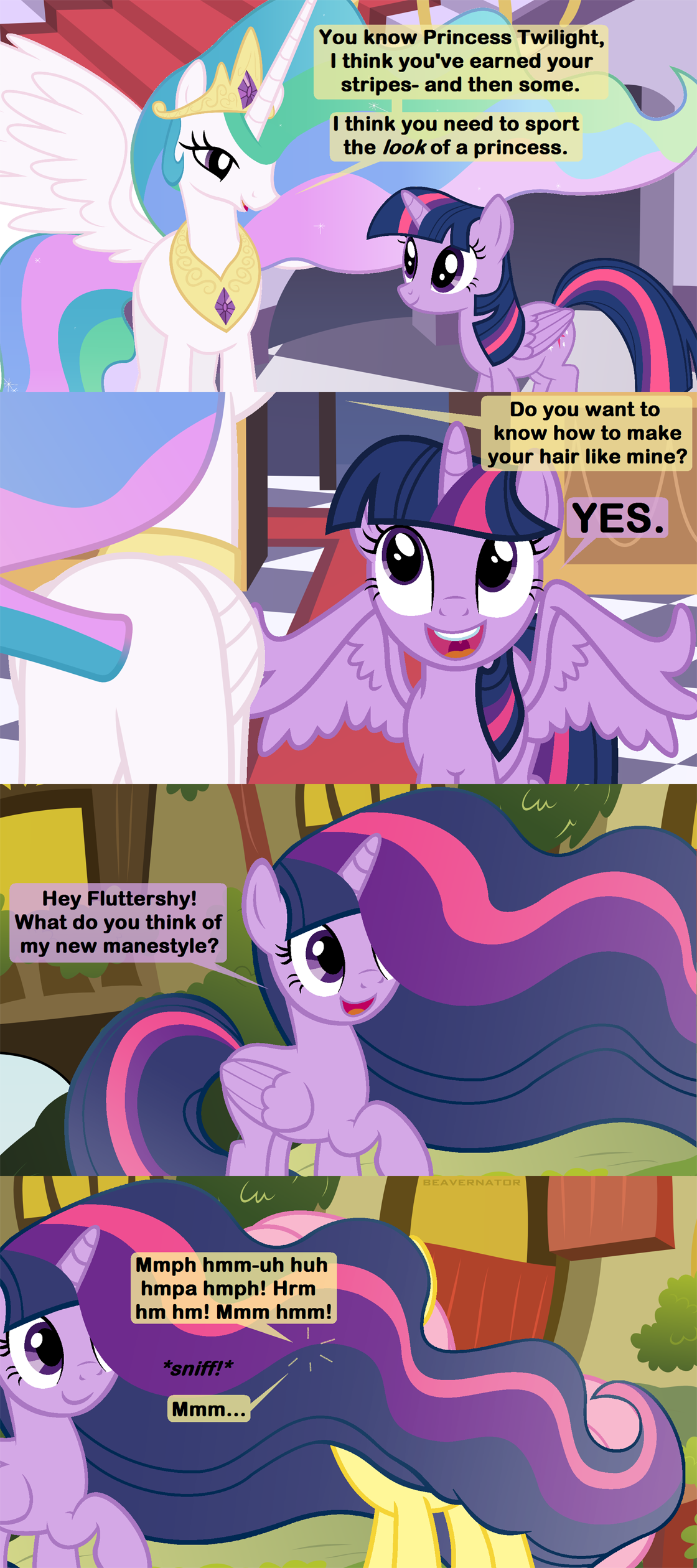 Watch

I want one of those

You mean, like, the whole thing?

I want stallions to trip over one another when they see me.

Let's do this!

Alright then. Let's start off with mane and tail extensions.

Magnifique!

I suppose a pair of wings won't hurt.

WHAT?!

My
my
and the jealousy comes free of charge!

I guess we can add a second tail.

Now
we're talking!

Lengthened fetlocks.

I guess I can make those work.

Yeah... I'm thinking gills on the side can help.

I don't think I-

Trust me, you'll look graceful swimming.

You DID say you wanted the whole package, right?

I guess so.

Don't worry, horn extension is up next.

Really? NOW that would put me a few notches up.

That is, after we make your mane run down your back to your tail.

Don't worry- you're the trendsetter. Ponies will flock to you when they see what I did for you.

I don't know... I guess...

Now for the horn extension

All three of them on your forehead.


Don't worry, triceratops season is in.

It'll look perfectly normal with the fins, the antlers, the increased skull capacity, second set of eyes, pose-able thumbs-

UNDO IT. UNDO IT ALL
NOW
.

*snicker* As you wish.

She made it to the three horns. That's not too bad.
~~~~~

WHAT?! Princess Celestia offered you wings and you
refused
?

what can I say? I guess I really like sleeping on my side.
Celestia
Princess Celestia vector (Panel 1) by Mihaaaa
Princess Celestia and Princess Luna From Behind
Princess Celestia vector (Panel 2) by 90Sigma
Background - Fluttershy's Cottage
(Panel 3/4) and
Background - Canterlot Entrance Hall
(Panel 1/2) by Hawk9mm