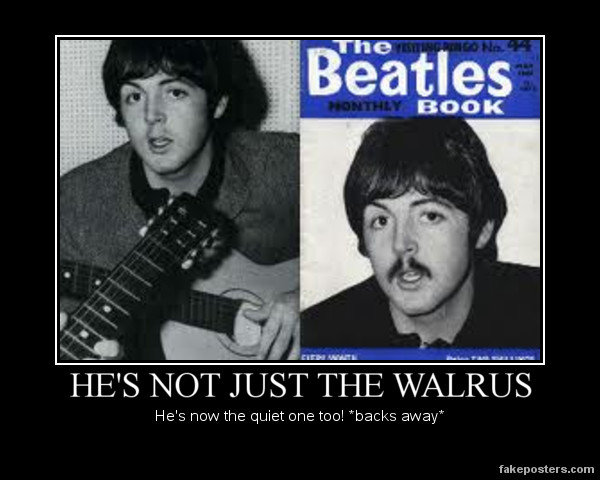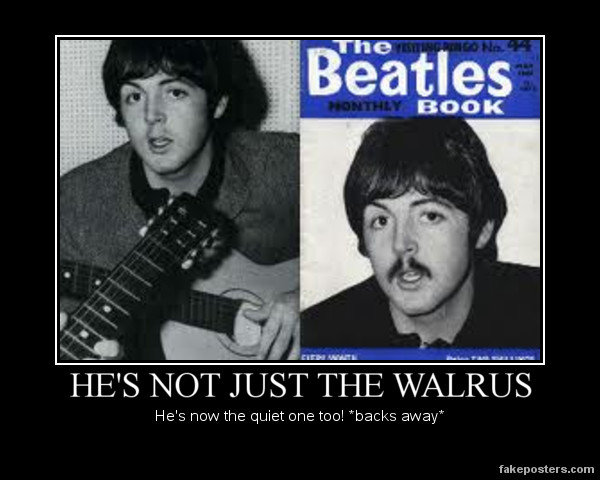 Watch
A playing factor.... I didn't make the picture,just the text,in case that wasn't clear....

Always hated Macca with a lot of facial hair.
Reply


His face never changed!!

Reply

Execept for the stache...

This was really because at the time the Beatles Book (from the Fan Club) in 1966 for one of the issues ran out of new Beatles pictures so they had special artists draw moustaches on them so they looked recent!

Reply