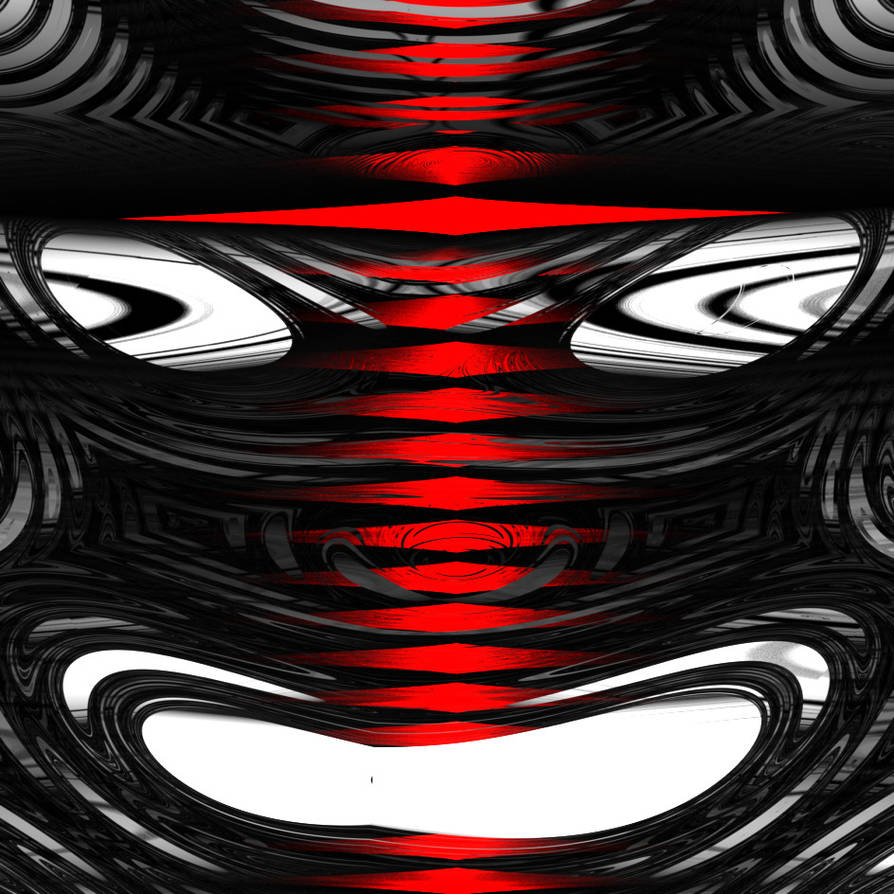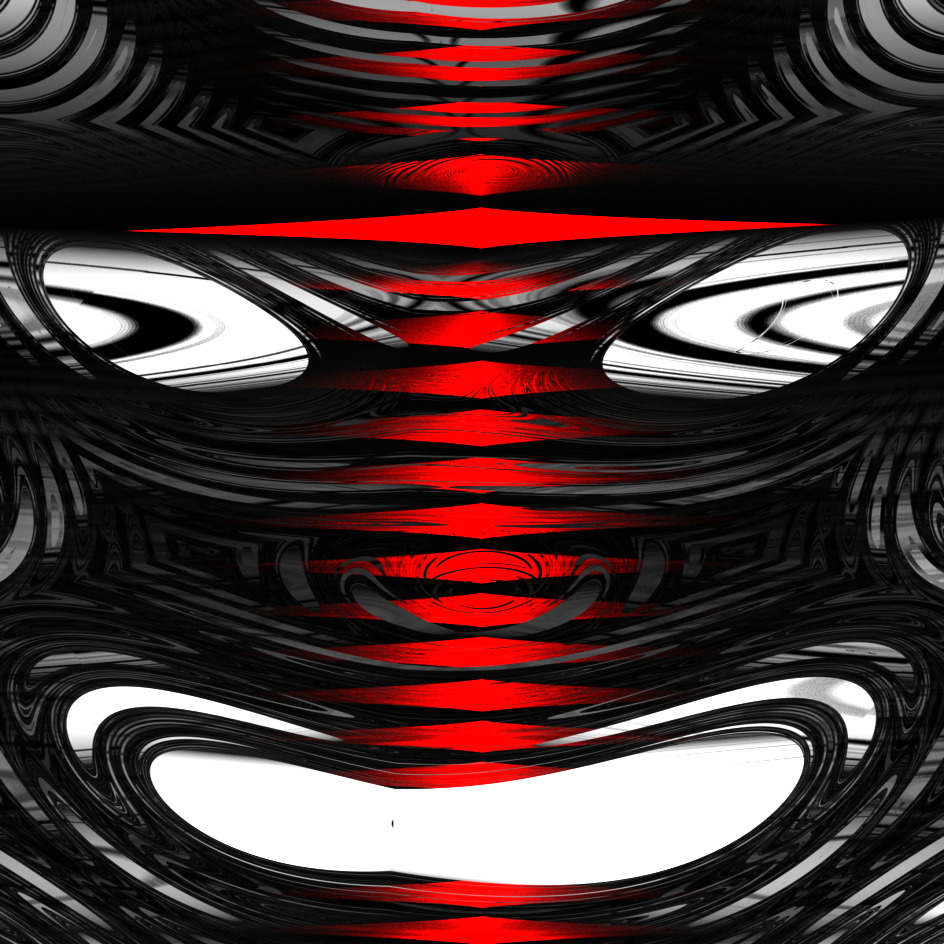 Bug in isosurface intersector + red background color = monster. Don't really know how this happened.

Edit: I doubt anyone wants to buy a print of this... I just don't know how to remove the "Buy Print" button.

Ah very cool! Thanks for sharing.
Reply

Best of the generator was that it didn't require manual tweakage. You just sat down for some hours, pressed "next one, pls", and see if it's good or not, and let it render through the night

Reply

Reminds me of the music band slipknot, hehe. Btw, my avatar is the result of a decade where I randomly generated tons of ifs-fractals, and one of them happened to look like a face (another one had some real human fingers inside, which was highly impressive to my gf, and ofc, to me, especially because I am atheist).
Reply