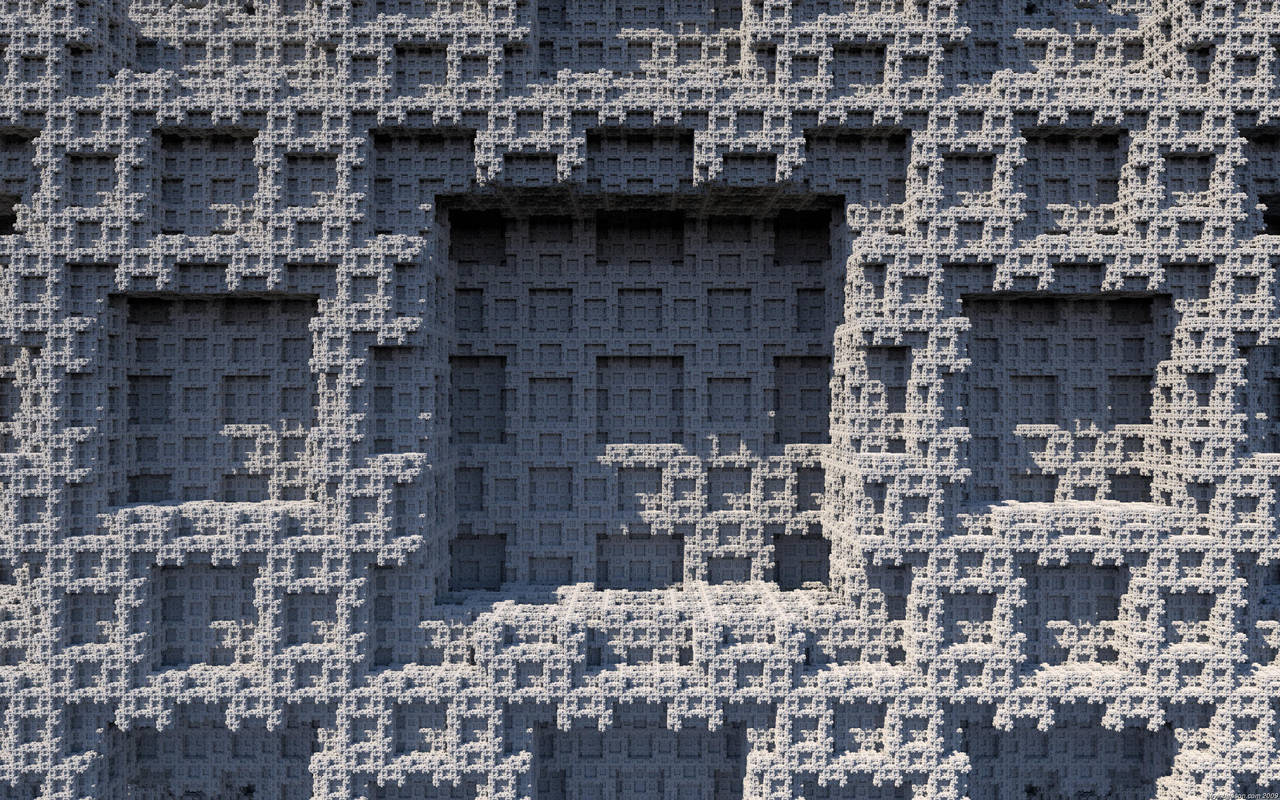 Front view. Rendered twice at 3X res (16 hours each time) and merged and down-sampled in gimp.
Fractal pound by Cabrelli et al. Intersection algorithm by John C. Hart. Inspired by lyc's Rise
[link]

Download for 1920x1200
Update: tweaked levels for more contrast

Very wonderful, dude. Keep it coming!
Reply

+fav for the highly stare-able 1920x1200 btw

Reply

awww yeah, the direct sunlight nicely (sharply) shows off the fractal structure, rock on!

Reply