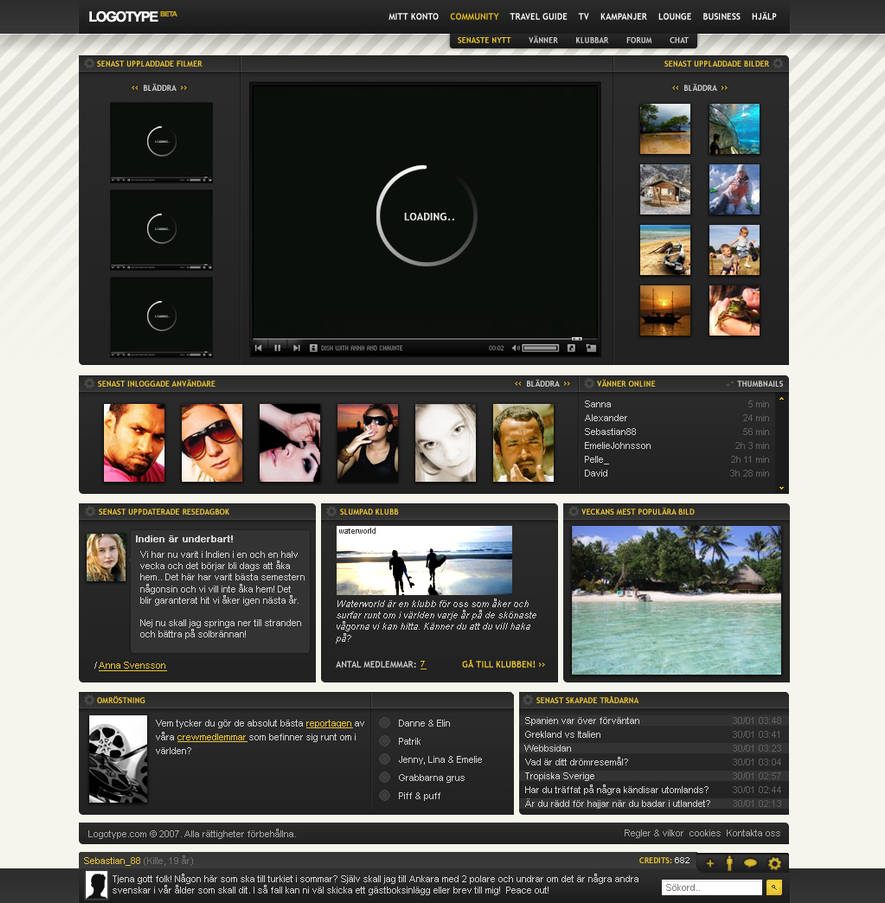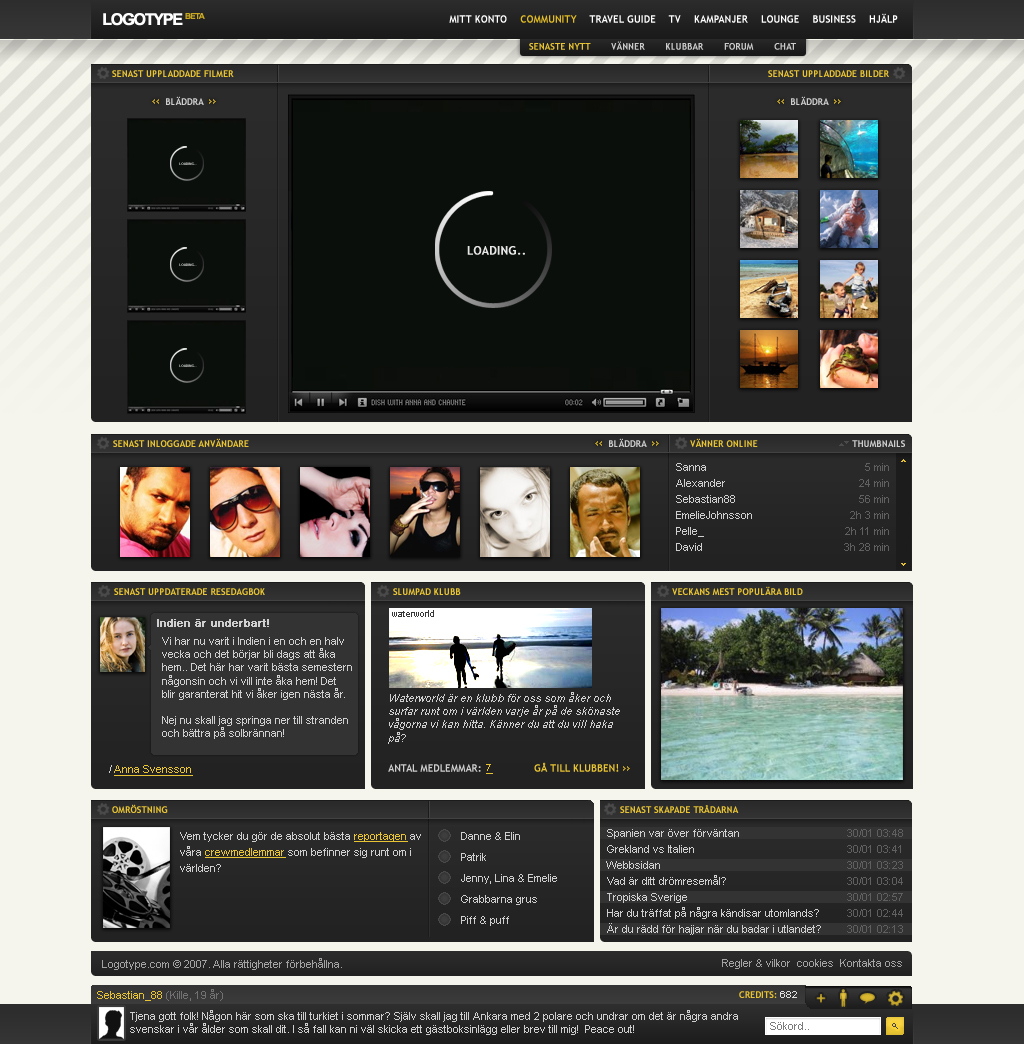 Watch
Hello people!
This is a community i am working on in sweden, and I am really curious what you guys think about it.

"logotype" is just a dummy-name.

I guess someone is going to be wondering about the footer and why the fuck it is placed were it is. The explanation is that the footer will allways be at the bottom of your page, and the menu will allways be at the top of the page. The only thing you will scroll is the content.

The community is for people between 16 and 25 years old. Modern solutions with ajax to give it that little extra.