Journal Entry:
Thu May 15, 2014, 1:21 PM
Only Spanish this time, sweeties, Sorry!
Hola a todos!
Como muchos sabreis, llevo ya desde hace unas semanas promocionando mi primer libro ilustrado,
Reflections
, que ha sido publicado por
Norma editorial
.
Ha salido justo hoy a la venta, como novedad del
32 salón internacional del comic de Barcelona
, que se celebra del
15 al 18 de Mayo
.
Han sido dos años y pico (o más!!

) compaginando la creación de este libro con otros trabajos y proyecto, y estaba deseanditooo poder enseñaroslo por fin.

Ay que emoción tengo en el cuerpo!!!
48 paginas a todo color, 4 historias con alrededor de 40 ilustraciones totalmente inéditas hechas con mucho amor acompañadas de los maravillosos textos de
Iria G. Parente
.
Estoy super emocionada y algo nerviosilla por su salida, a ver que tal va!

DDDD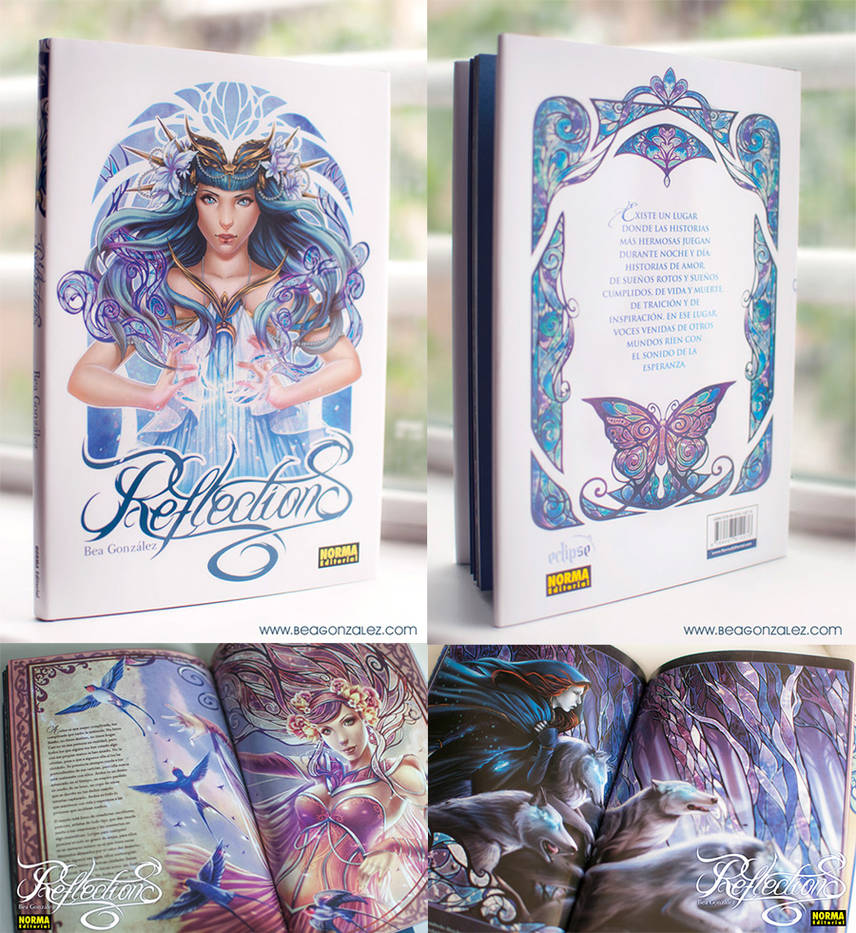 Estos dias estaré en el
salón del comic
por la promoción del libro, firmando ejemplares a quien se pase por allí!

Además como detallito he impreso una serie limitada de postales con una ilustración inedita, que no aparece en el libro, para todo aquel que se pase con su ejemplar de Reflections por la sesión de firmas. Y encima parece ser que si compras el libro en el stand de Norma te regalan una lámina tambien. Estamos que lo tiramos, señores!

D
Aqui os dejo los HORARIOS DE FIRMAS, en el Stand de Norma editorial: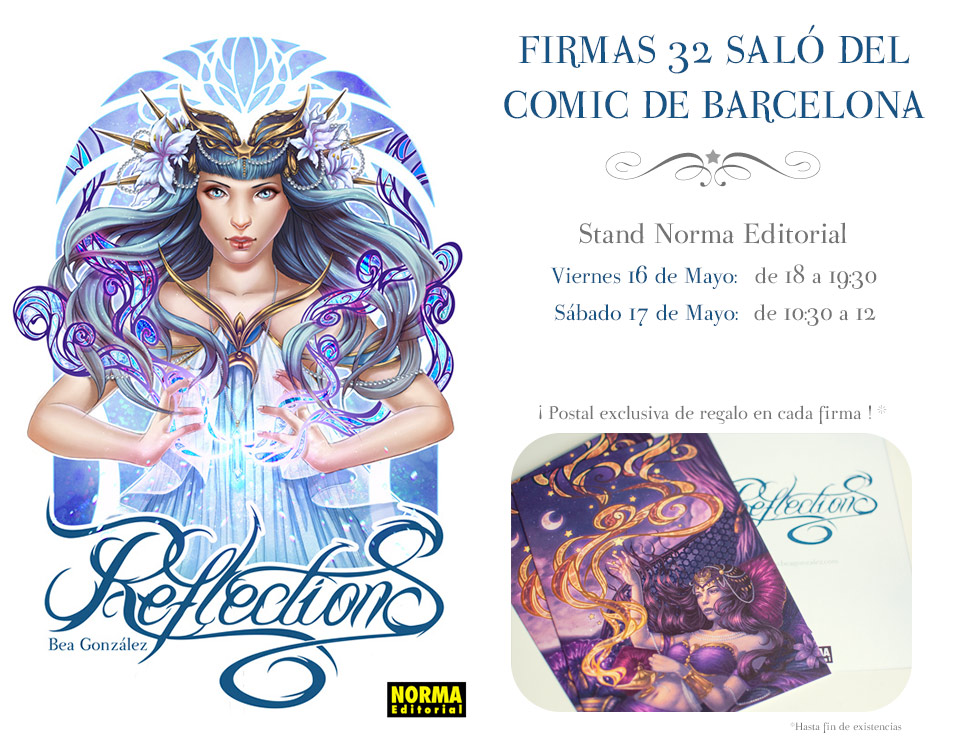 Estoy deseando veros a todos

Para los que desgraciadamente no vayan al salón

, comentar que
REFLECTIONS
se puede encontrar en cualquier Tienda de comics y tienda especializada, como
Fnac
,
El corte inglés
,
la Casa del libro
y demás, no tendreis problema para encontrarlo.
Pero si sois vagos como yo y os gusta comprar por internet,
Norma
pone a disposición una microsite para comprar el libro con 3 simples pasos, con
gastos de Envio gratis
para la peninsula y Baleares; más cómodo imposible:
Para más información, fotos , preview y demás he creado una pequeña sección en mi página:

C O M M I S S I O N S
Rates and Types of commission
(aproximate rates. It depends on the detail and the complexity of the character)
:
Before mailing me, read the all the info , please:
My extended commission info
Are my prices are in Euros, to convert the prices into your currency, please use any currency converter, like
this
one.
P E N C I LBust (portrait)
: 25€
Waist up:
35€
Fullbody:
45€
Extra character :
%50 of the price.
Background:
Contact me
In the case of pencil commissions, If you want me to send you the
original drawing
, you'll have to pay 75% more of the price, plus shipping charges (around 7-8 usd to the US).
Examples: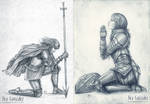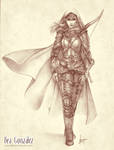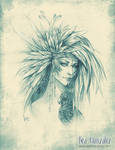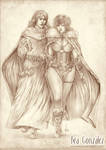 D I G I T A L
Bust (portrait):
35€
Waist up:
65€
Fullbody:
95-105€
Extra character :
%50 of the price.
Background:
Contact me
Examples: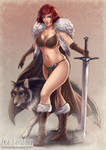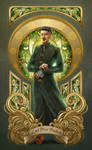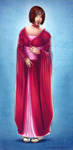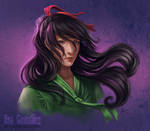 If you are interested, please
note
or
Mail me.


You must Use
Firefox
for an optimal working