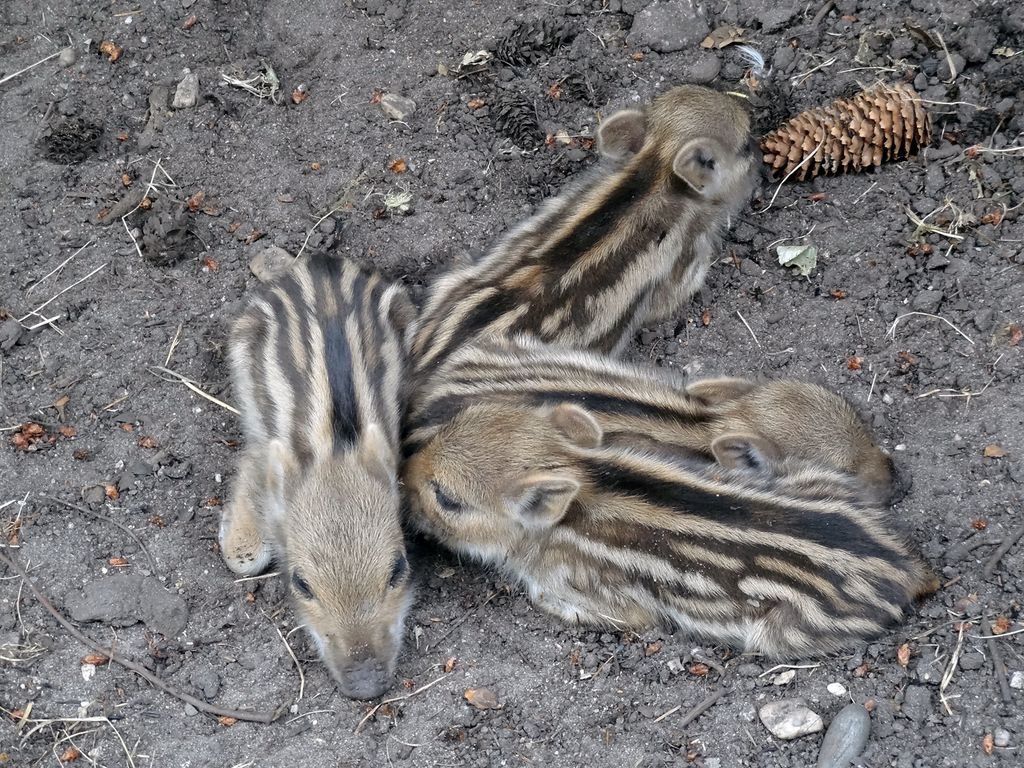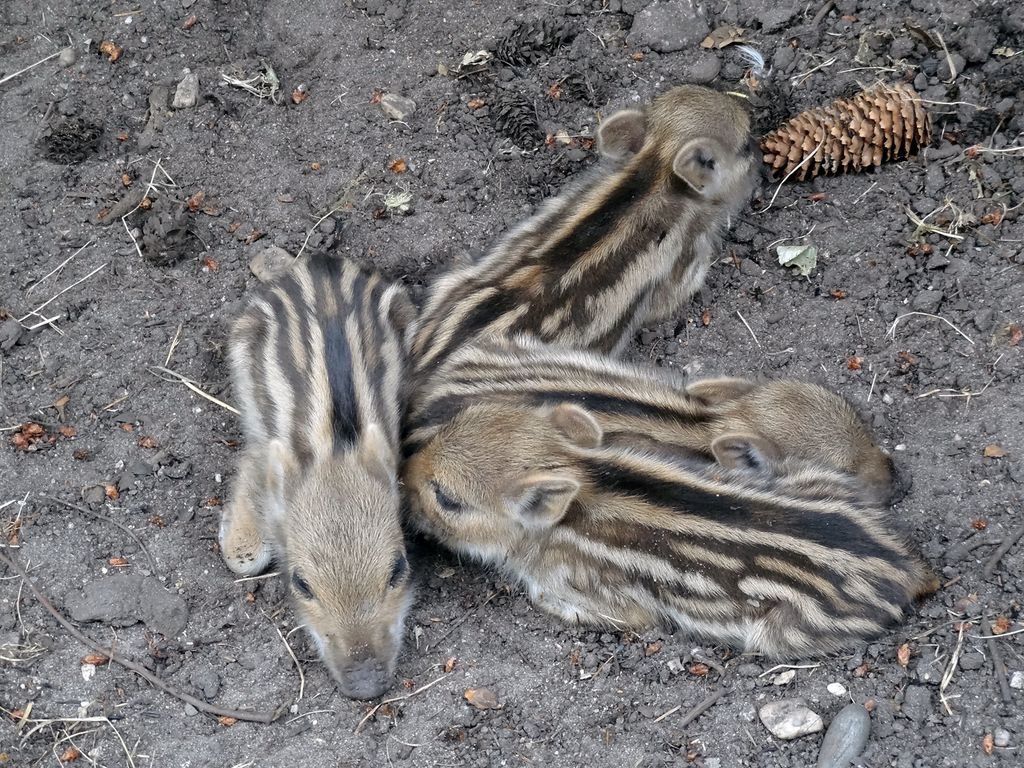 Watch
Wild boar (Sus scrofa), also known as wild pig, is a species of the pig genus Sus, part of the biological family Suidae. The species includes many subspecies. It is the wild ancestor of the domestic pig, an animal with which it freely hybridises.Wild boar are native across much of Northern and Central Europe, the Mediterranean Region (including North Africa's Atlas Mountains) and much of Asia, including Japan and as far south as Indonesia. Populations have also been artificially introduced in some parts of the world, most notably the Americas and Australasia. Elsewhere, populations have also become established after escapes of wild boar from captivity. - Wikipedia

Today I went to Ordenbos in Apeldoorn, only to find out that that night 4 little piglets had been born in the fenced area. Needless to say, I was thrilled. This evening I returned with my camera and started snapping pictures, as the piglets were quite close to the fence.

In the end, they got quite tired out and they just fell over. I think it was quite a tiresome first day for them.

These foto's maay be used as stock or reference, as long the proper credit have been given

Reply

Reply

So cute! I'd be terrified of the mom though XD
Reply

Haha, the boars are behind a fence and quite used to people walking around the enclosure^-^ As long as you keep your hands out of the enclosure, you don't have to worry. I have seen boars walking about loose deeper in the forest though. At that point I backed off very slowly, because the mom also had piglets xD
Reply

Such lovely creatures! I adore them!

Reply

Reply

Reply

So adorable

Reply

I know! I really melted seeing them hobble around in the enclosure :3
Reply

Your lucky to have got shots of these adorable little ones

Reply

Yes indeed! The boars get really close to the fence because they're quite used to people walking around in Ordenbos. And the Forester told me we were also quite lucky, because they often have their young in burrows, away from the people. But because it has been so warm lately and because it still will be warm over the next month, a burrow isn't needed. It was quite a surprise though to see how they could totter about while they had been born that night.
Reply

Piggiiiiieeeeesss!!!

Reply