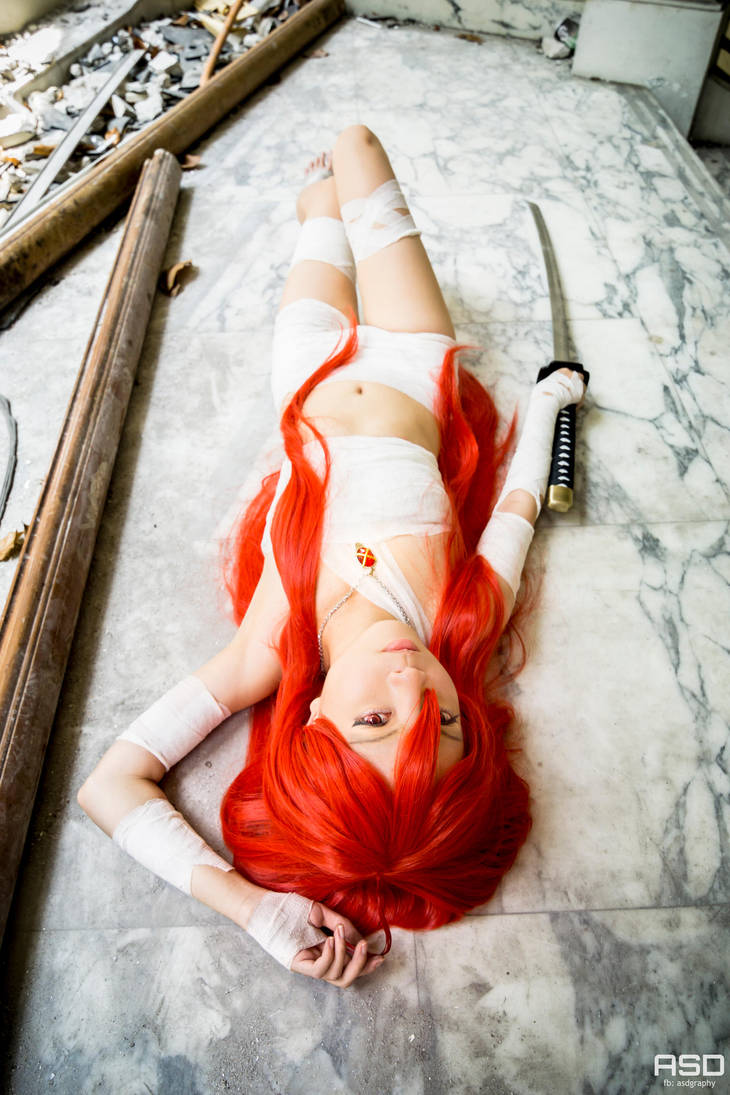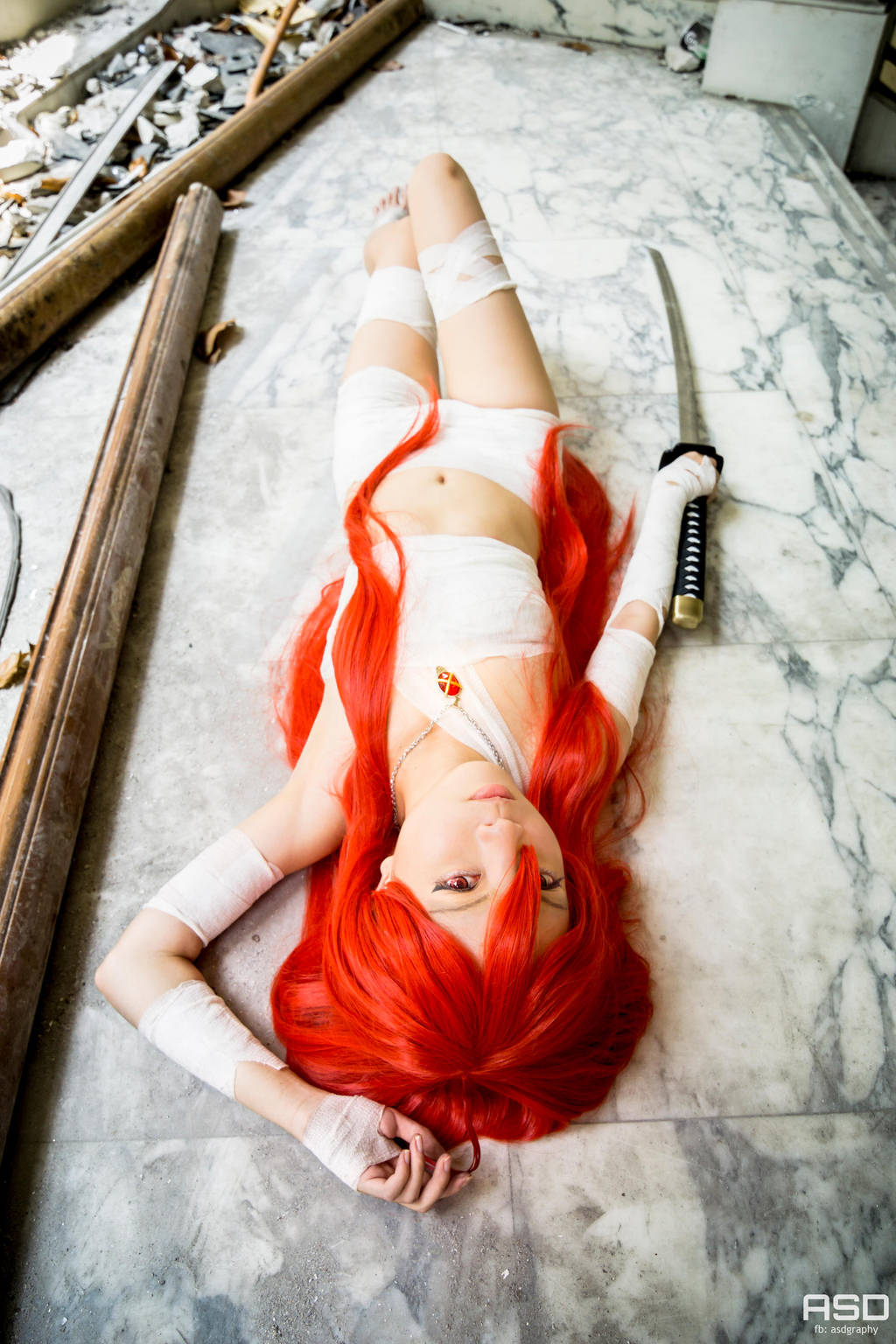 Watch
Reply

What an awesome shot! And the cosplay looks great ^^ I always loved Shana's bandage look in her the contract episode~
Reply

Ok. A really nice shot. You chose a difficult angle, thus I would try to give the viewer some light guidance through. I would try to lower the light intensity on her body (beside her face) and the floor. The garbage on the top left could remain a bit lighter to emphasize it. Kepp the great work up!
Reply

The red is important here
Reply

Love her hair colour and the fact that her eyes are in focus! One comment though : are those pebbles. rocks in the background part of the story/character? (maybe just the marble surface would have been less distracting? )
Reply

Thanks for feedback!
The setting of that particular scene in that episode features a lot of ruins too.
But this would be good idea for different concepts, will take note.
Reply

Most Shana cosplay is of low quality, but this is actually really good!
Reply
Reply