Commissions are closed for now, sorry!
Prices (in USD):
$70

for full-sized lineart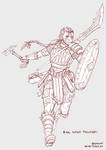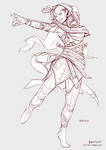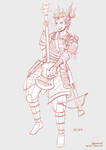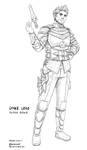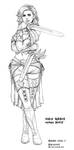 Currently not taking FFXIV or anthro commissions, sorry.
The work will be done at a printable 300 dpi at A3-size.


Contact:
Send me an email at
brandonchangart@gmail.com
with:
A detailed physical description (features, clothing, notable or signature items, etc) of your character. Some personality or short backstory would be helpful as well.
Please keep it as concise as possible. If I get another novella I have to strip down for relevant details, I will very likely die. If you have a reference picture you'd like me to base the character off of, please include that as well!

Alternatively, you can just send me a note (or any PM if you're viewing from another site), though I'd very much prefer an email.
Procedure:
Please pay at least half up front! I also accept full payment up front, which comes with the benefits of regular full-sized updates and immediate delivery upon completion. Half payments get smaller resolution updates, on request. I will send you a full resolution and a standard resolution copy upon completion and full payment.
Each piece can take up to a week or two to finish, depending on the complexity and my personal schedule. I'm willing to give regular updates if requested.
I'm also willing to give reasonable corrections or minor changes to the final piece after completion.
Payment:
Payments will be done through Transferwise (it's easy to pick up) via the same email address (brandonchangart@gmail.com)
Restrictions:
-No profane material or nudity.