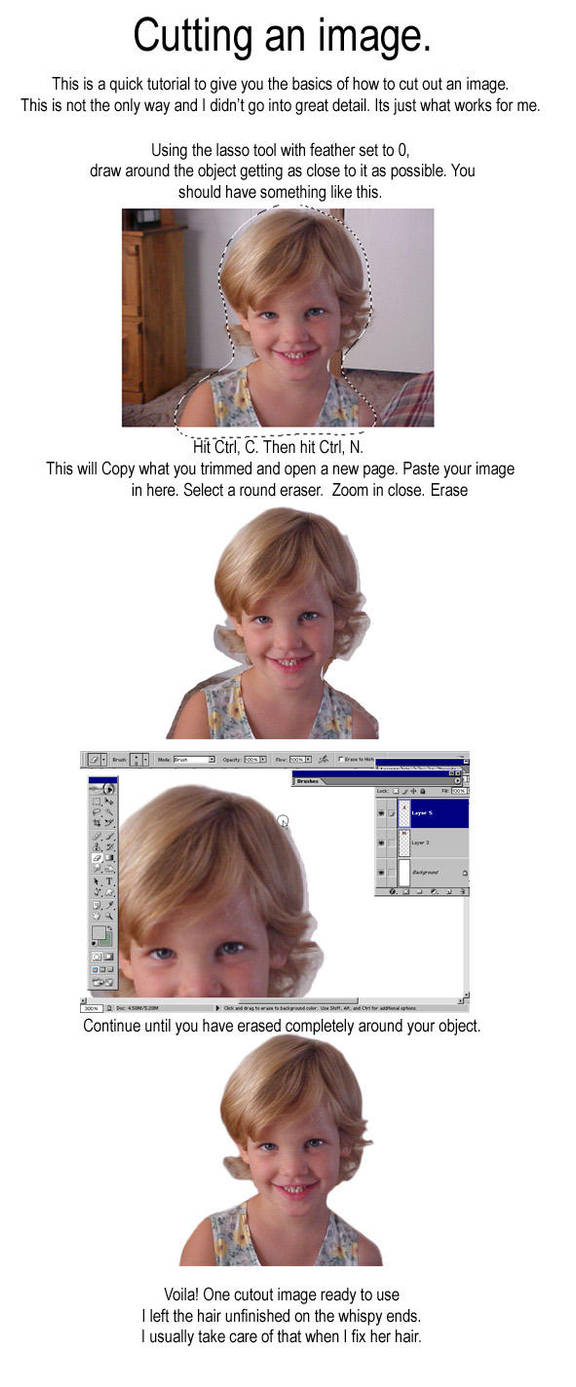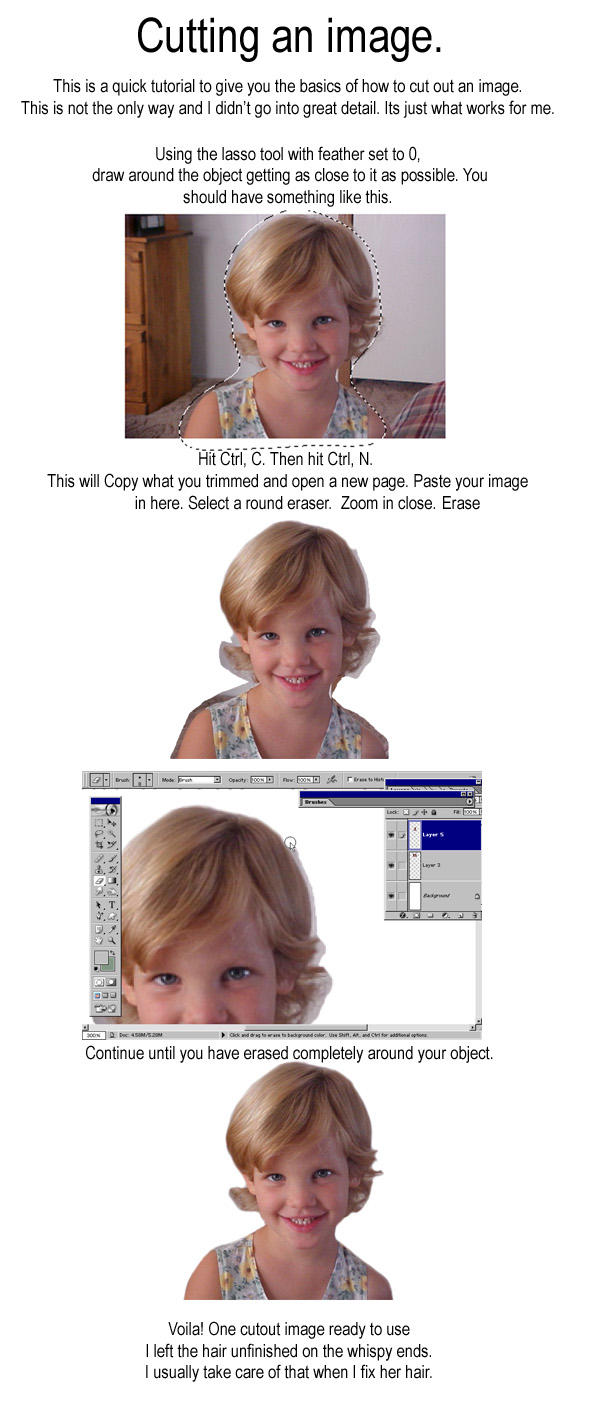 Watch
Just a quick and easy tutorial showing ONE way to cut out an image. Its just the basics for beginners.

Thank you so much. I am super new and was not figuring out how to easily extract ANYTHING! This is super helpful.


Reply

this is a great tut... ! boy that cutting out the backgrounds is a killer for me.. I hate it.. it strains my eyes so much....
Reply

Thanks! Do you think it is helpful or is it too basic?
Reply

oh gosh i think it would be very helpful and it helped me... used it that way last night instead of the eraser like I normally do.. well I did use the eraser some.. but it help cut down my time.. I get so tired of taking out those backgrounds....

Reply