OTTBS Staff List
OTTBS Breeding Rules
We split up our stables into two different ways.Here's our Colorado stables map: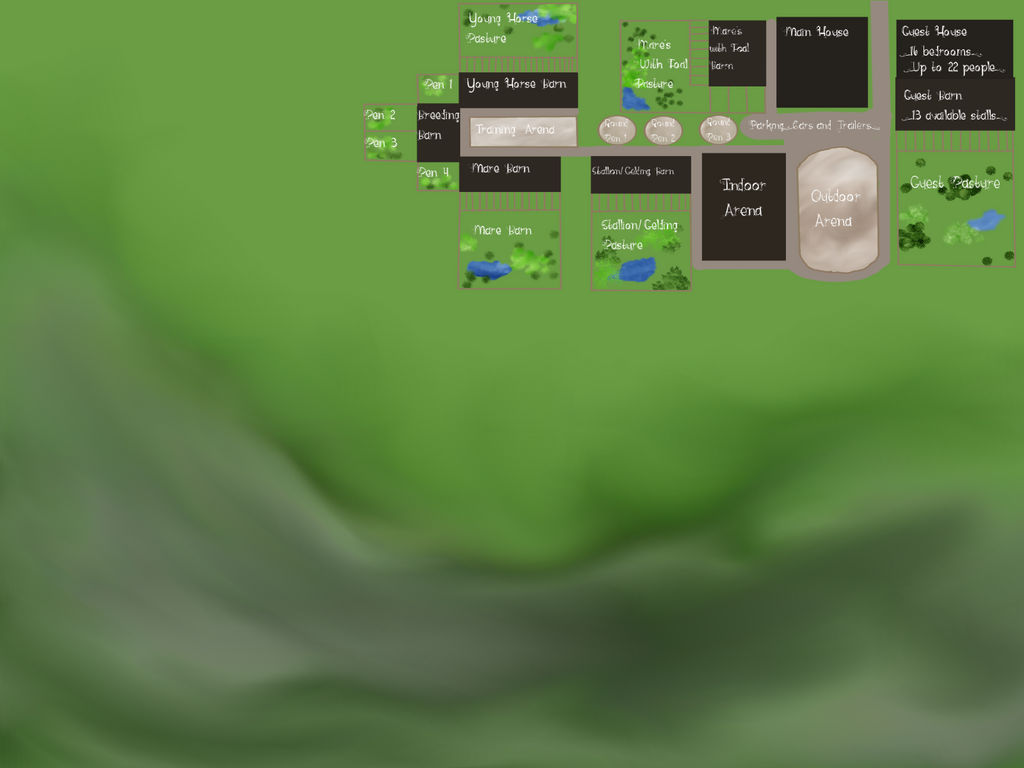 This is where quite a few of the horses we have in training go. It's in a 4000 acre valley. Plus the mountains surrounding it. We own all of that to make about 6000 acres.We train practically everything here but Jousting, Mounted Archery, Mounted Shooting, and Racing. That is because, despite the room we have, there is much more at our
Castle Grounds
. Besides our castle grounds is more equipped with training for those much more dangerous sports. Also, Our castle grounds has a lot more diversity when it comes to arena types.

So, then we have our castle grounds.
Our home away from home, aka our training grounds. This is on an Island few hundred miles southwest of the Alaskan coast. The Island is like a Mini Colorado in the mountain area. This is our castle grounds which houses our heavier horses. We also have our wild or used to be wild horses here. This is also where we train our jousters, and mounted archery, we have trails. This place is like our little vacation except for the fact the majority of our staff live and work here.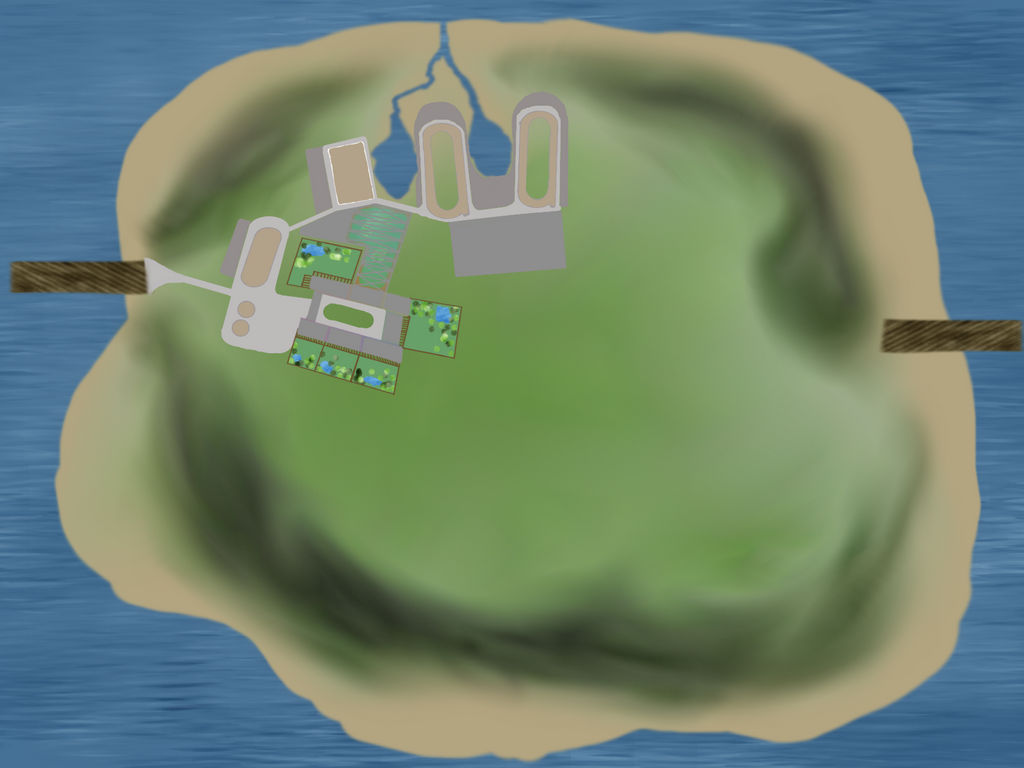 The dark grey blobs are indoor arenas.
The dark green surrounded by brown are pastures.
The light brown are arenas. The ones with green in the middle are used for steeple-chase and racing. The small circular ones are round pens.
The slightly darker grey than the paths is the complex that houses all of our staff and horses as well as guests.
All of the stall look like this The thing on the left is the usual stall in our barns. the part in the way back (with the dark brown border) is a window to the outside The gray bars are the feeder. The fence looking thing is bars to tie up horses, painted to look wooden. The bar is usually at the end of the stables.