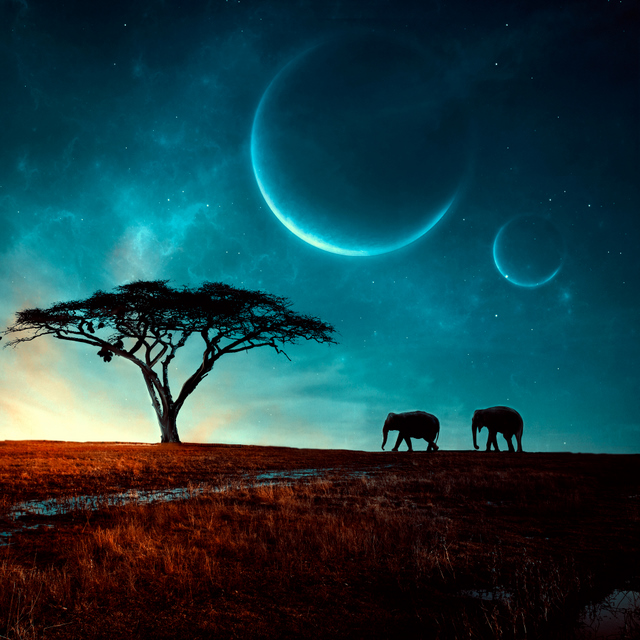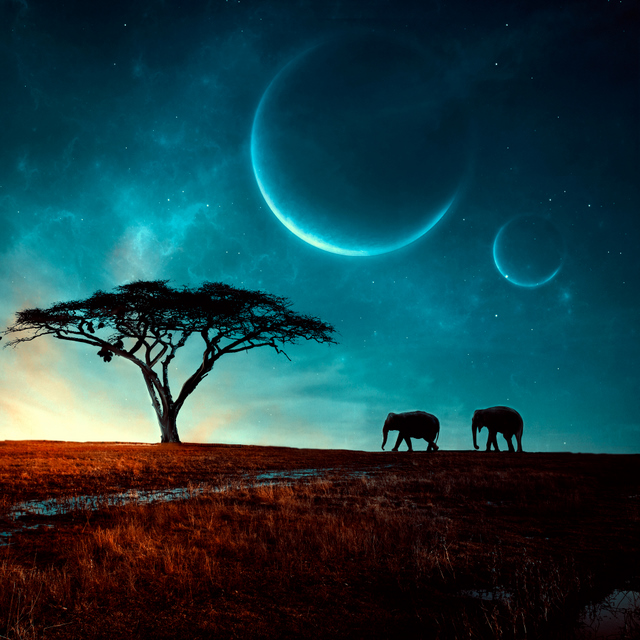 Watch
It looks absolutly good, I think it should be a little bit lighter in the down right corner. I like the shapes of the elephants. Only thing I may don't like is the smaller duplicate of the moon/planet. If you placed a little texture in it and maybe changed the color a little bit, it will look defenitly better. Maybe the tree can be placed more towards right.
Technique is cool also, nice texture in the sky and the planets are nicely looking.

What I also like is that you have used 2 different elephants.
Overall it's a pretty nice design. A very nice scene.
Lovely.
The Artist thought this was FAIR
18 out of 18 deviants thought this was fair.