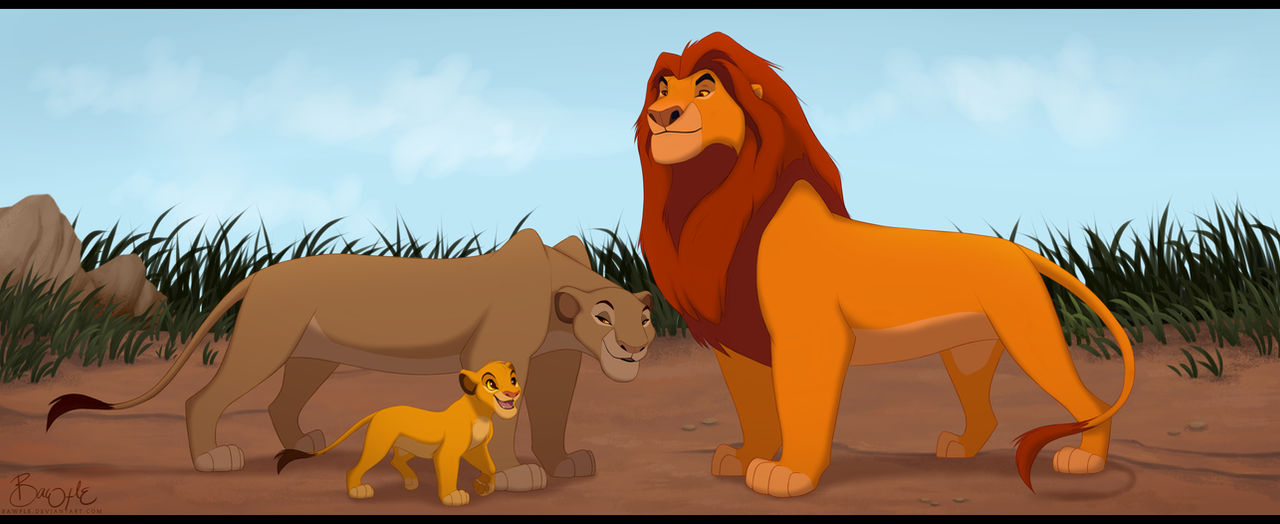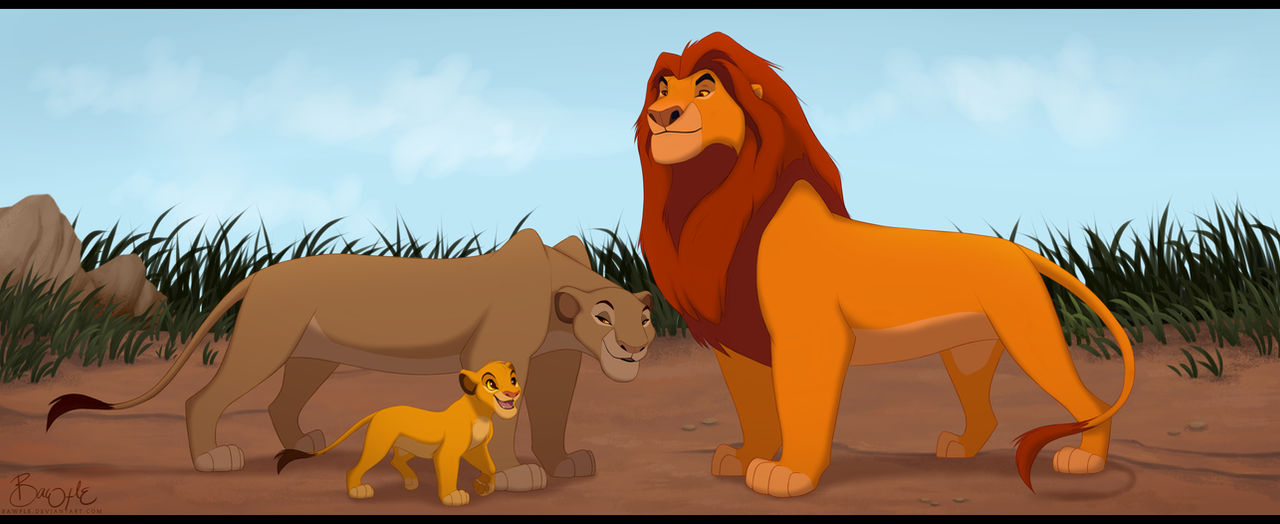 My first fan art piece featuring Sarabi, Simba, and Mufasa!

I feel like this could be improved... I think it's the ground shading and background bareness that's bothering me the most... but if you have a suggestion, I'm all ears!

I'll most likely edit this piece after/if improvement suggestions are made!

Who should I include in my next fan art piece?!


---

Update: Added more grass to make the piece look fuller


---

Do not use, take or re-upload my artwork without my prior written permission. Thank you.

Characters © Disney


Art ©

Bawfle
This is a very beautiful image, from the vibrant colors of Mufasa and Simba to the beautiful backgrounds (how do you do rocks so well???). The expressions are spot on, they look like both something that fits the character's personality, and are well-executed as far as anatomy and proportion. I like how the shading was done here, It isn't super soft shading, but it also isn't super hard and crisp shading. It's the perfect middle- ground. The proportions of the characters are pretty perfect, however, Mufasa seems much taller than Sarabi. I think that was intentional though, as her head is down, for one, and for two, Mufasa is just a really big lion dude XD The only thing I would have liked to see a little more of was the background, like the grass and clouds mostly. But all artists know that backgrounds can be a pain. Regardless, it still is a very beautiful and adorable picture. I hope to see more great works like this in the future!

-A.
The Artist thought this was FAIR
27 out of 27 deviants thought this was fair.
Ahhh this is absolutely GORGEOUS!!! Sarabi, Mufasa, and Simba looked like they just walked out of the movie! The colors are simply gorgeous, the background and grass, especially, are so well done, and their facial expressions are perfect! You can really see how noble and stoic Mufasa is, how caring and loving Sarabi is, and how playfu land happy Simba is just from his expression!! My only minor complaint is that Sarabi's head and neck look really... small. It might just be me, and if that was the intention, feel free to ignore!!

It's just something I've noticed.
Aside from that, this piece is gorgeous!!! I love it!!!

The Artist thought this was FAIR
16 out of 17 deviants thought this was fair.