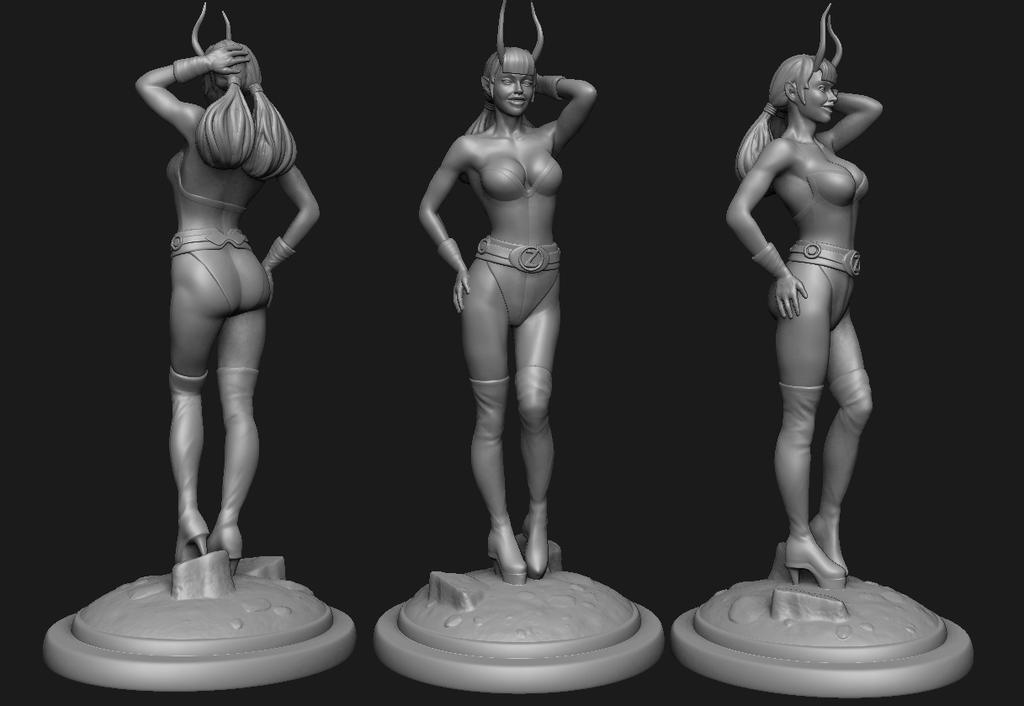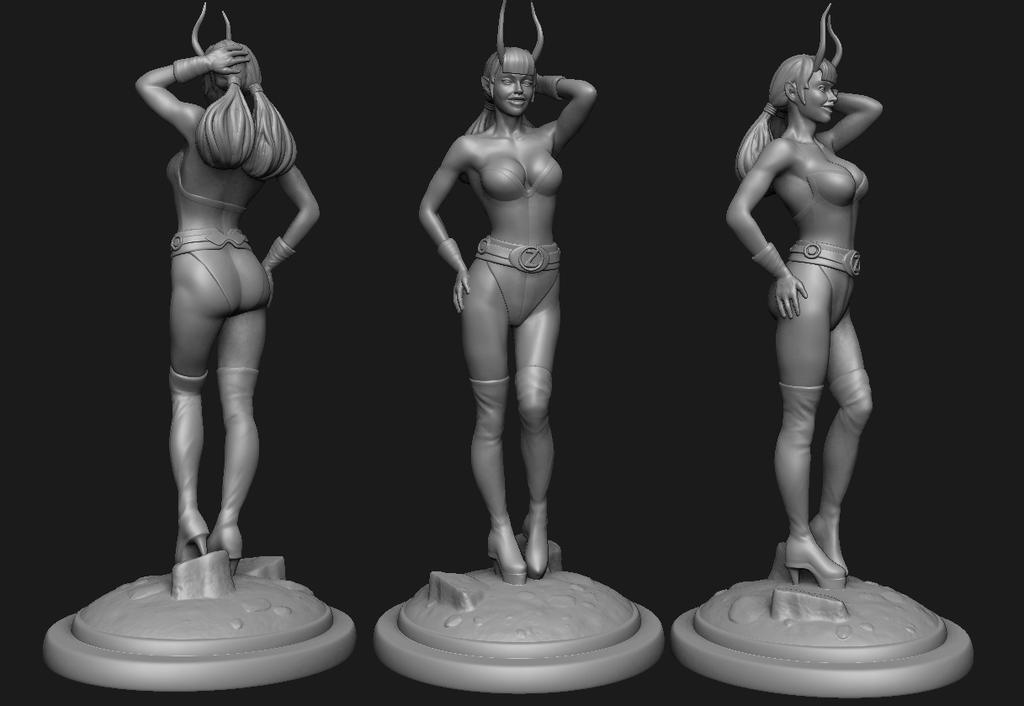 Watch
I've been doing more 3d lately in anticipation of getting my custom 3d printer (which is still being built). I sculpted this figurine to have something ready to print when I receive the machine.

Zaxa is a City of Heroes character that belongs to Perfidus.

Great job, how high will it be printed ? I hope you'll post some image once done. I'm truly interested in it as I'd like to do some printing also from Zbrush creations.
Reply

I'm thinking maybe 6" tall. I'm going to try printing it basically as is with supports, which I expect to fail given the overhangs and the complexity of the figure. If that doesn't work well, then I'll go back and cut the figure into parts with insertion points, which will then be assembled after the parts are printed individually.
Reply