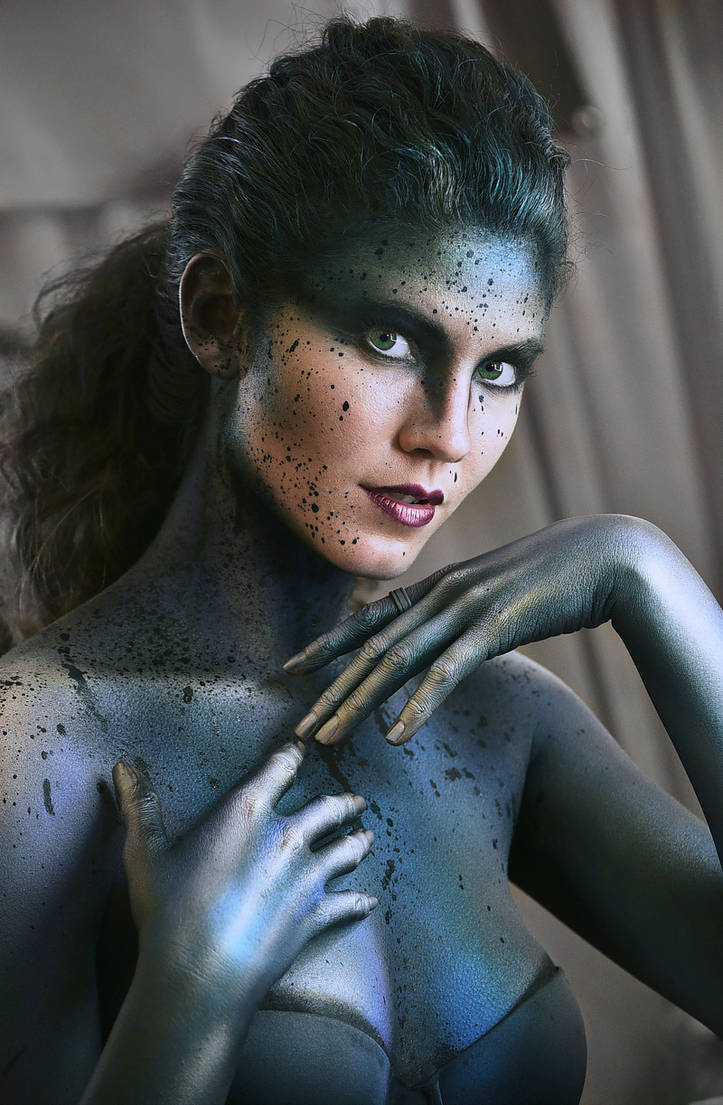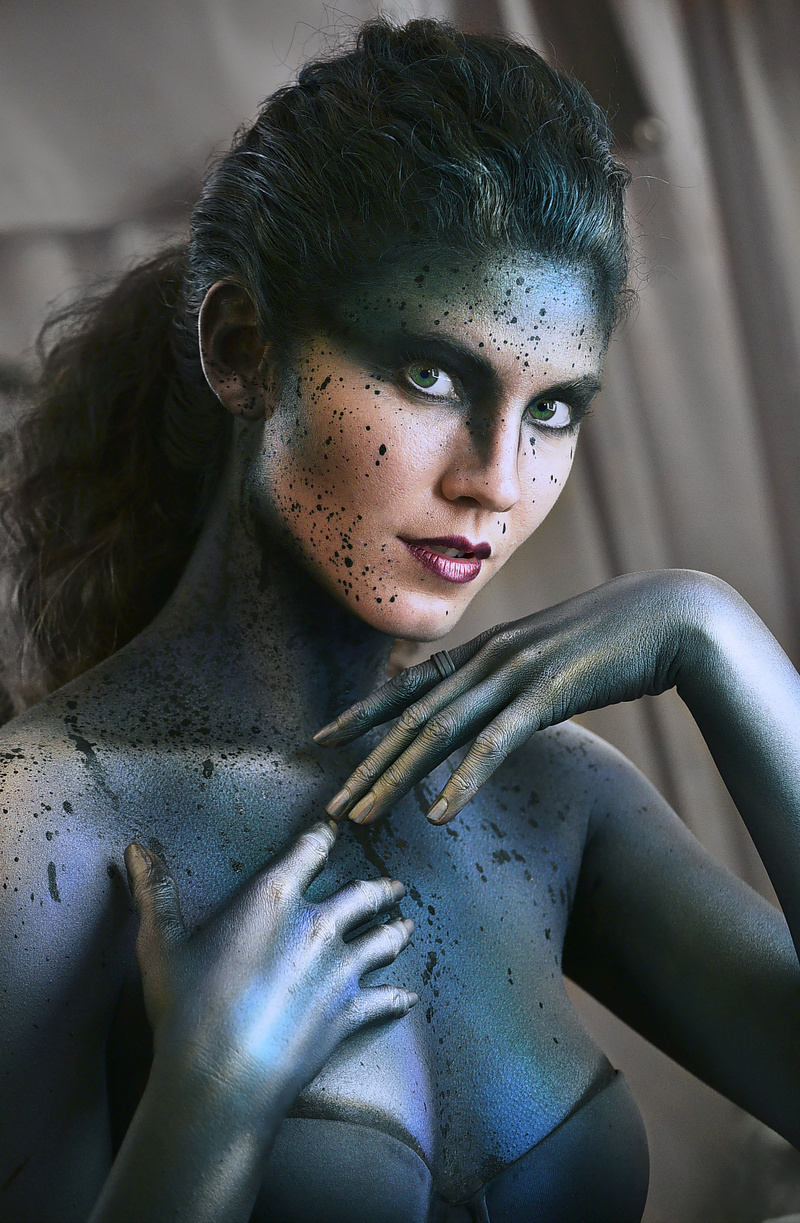 Watch
Airbrush demonstration for European Body Art done at the PHAMExpo in Pasadena.
Black water based VIBE as an underpaint
Iridescent alcohol based ENDURA glazed over top.
Black splatter.
europeanbodyart.com/
Photo by Select Models
www.modelmayhem.com/2623

Reply

Very elegant work indeed. Hats off !
I have yet to try alcohol-based body paints. They seem to allow for very cool effects.


Reply

Thank you!
I like color glazing with alochol based body paint... allows for more vibrancy and depth than water based IMO.
Reply

Wow! What an alluring paint job! Really good work on the splatter affect. This looks so elegant yet distressed; it's beautiful!
Reply

Sheen on the hands makes it almost look like photoshop work. Spatter and the colors work nicely together.
Reply