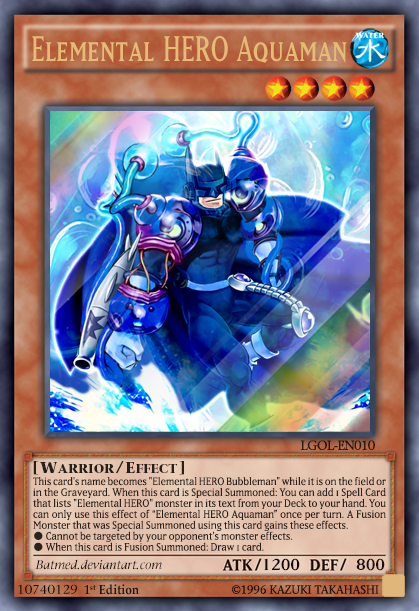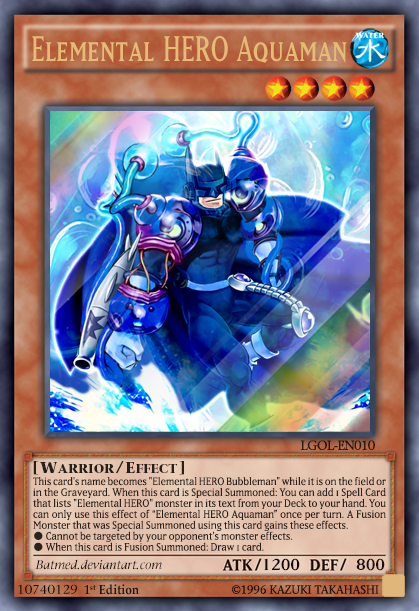 Watch

© 1996 Kazuki Takahashi

Set: [LGOL-EN010] Included in Legacy of Legends - Booster SP
Name: Elemental HERO Aquaman
Level: ✪ 4
WATER | Warrior / Effect


Effect:
This card's name becomes "Elemental HERO Bubbleman" while it is on the field or in the Graveyard. When this card is Special Summoned: You can add 1 Spell Card that lists "Elemental HERO" monster in its text from your Deck to your hand. You can only use this effect of "Elemental HERO Aquaman" once per turn. A Fusion Monster that was Special Summoned using this card gains these effects.
● Cannot be targeted by your opponent's monster effects.
● When this card is Fusion Summoned: Draw 1 card.


Trivia:
- This card is a retrained version of "Elemental HERO Bubbleman".
NOTICE
:
You are NOT allowed to use or alter this card's artwork unless you ask PERMISSION first and give the proper credit.