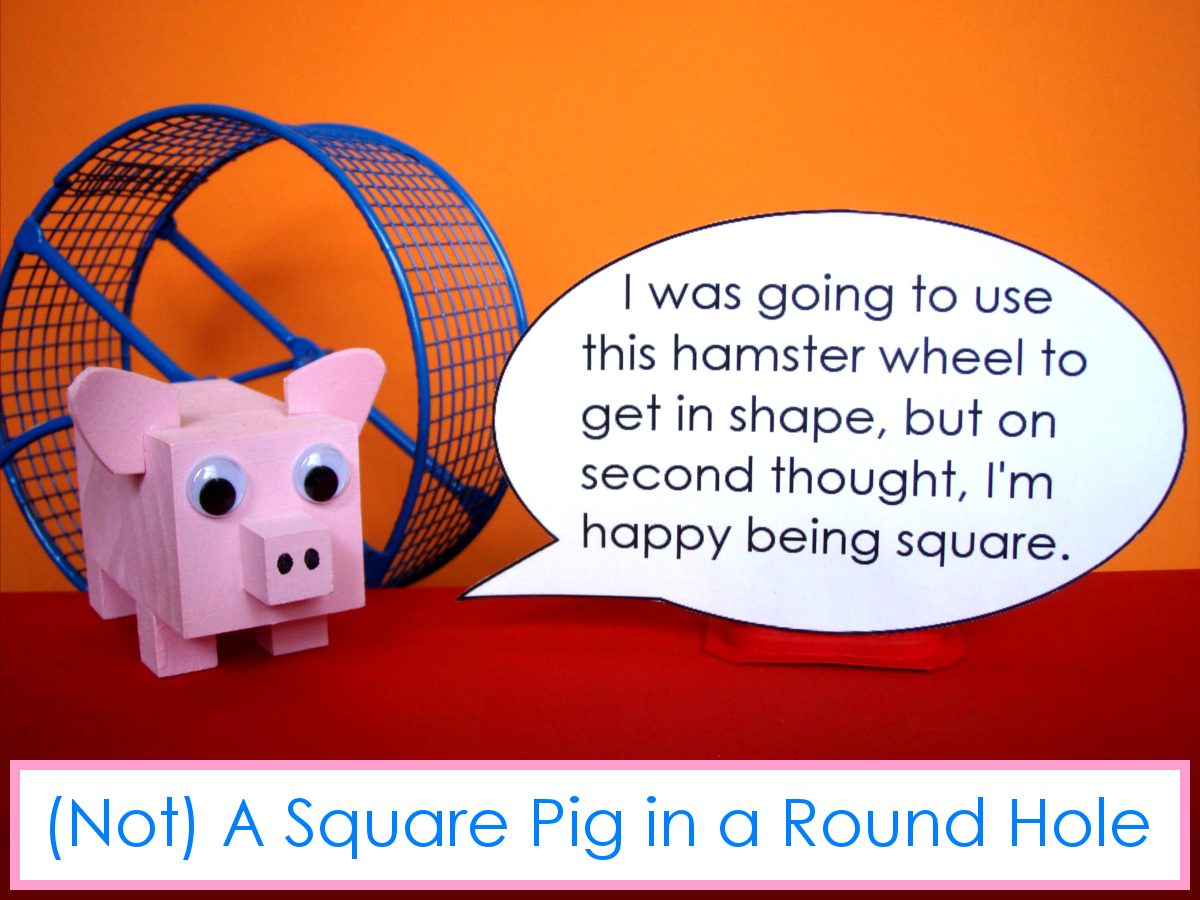 It appears you don't have PDF support in this web browser. Download PDF
The poem is meant to be very rhythmic while delivering an uplifting message, like a nursery rhyme.
The pig in the photo is my first attempt at a craft, so if I
made a pig's ear
of it, that's why. Although if you don't think the pig looks good, you can always
put some lipstick on it
.
If you haven't had enough lametastic jokes yet, the wood parts I used were made by Lara's Crafts.

Here's the poem, in case the PDF doesn't show up for you:

Not A Square Pig in a Round Hole

There once was a pig
Who didn't fit in,
Although his heart was big,
And glowed from within.
He often frowned,
Because the others would stare:
They were all round,
And he was square.
One day, some were especially mean,
And he grew tired of being unique.
Later that day, he built a machine,
To finally change his physique.
But before he began to transform,
A round cow saw him and asked,
"Why would you want to conform?"
"What's the point of this task?"
He lamented, "It's hard to be square
in a world that's round.
It hurts when they stare,
And joke around."
The cow replied to ease his pain,
"I didn't mean to seem snooty.
I stared not out of disdain,
But because of your beauty."
The moral is cliché, but wise:
To your true self be dutiful,
And in somebody's eyes,
You'll always be beautiful.