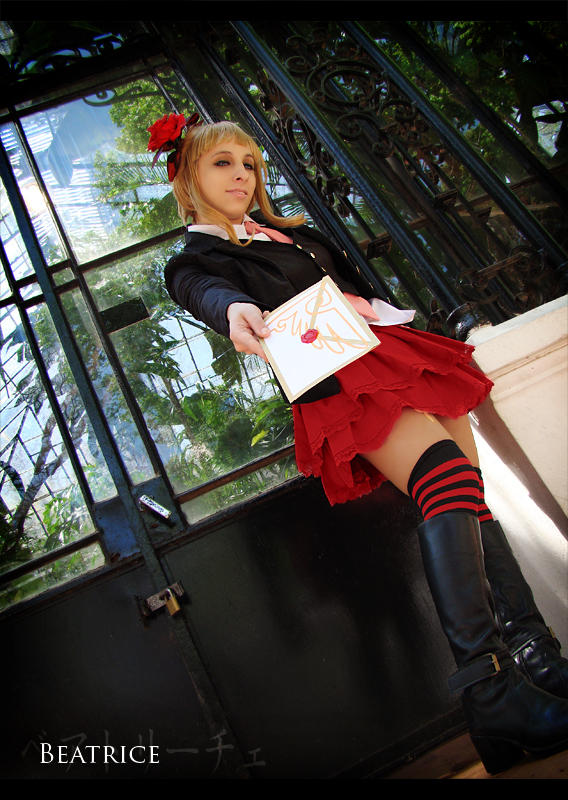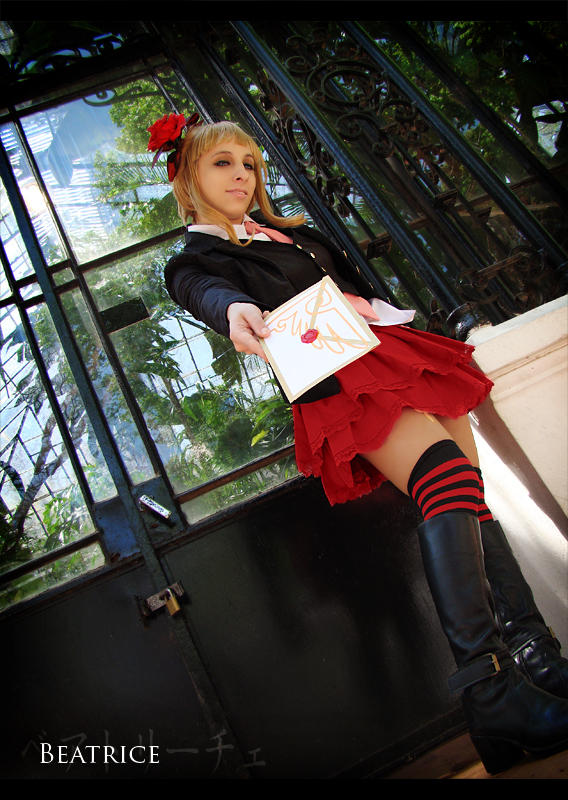 Watch
Beatrice Cosplay - ベアトリーチェ
Model & Costume:

Photo & Edit:

Lenses from coslenses:
coslenses.blogspot.com/

Did you make the cosplay yourself?
Reply

hi, i was thinking of doing a beatrice cosplay too. where did you get the boots/socks?
Reply

I buyed in a store near my house

Reply

Reply

Me encanta la cara de: Soy una persona mala y torturaré a tu familia por toda la eternidad, pero al final me amarás y seremos felices para siempre.

Literalmente.
Reply

Nuu, que bonita!
Hermosa la edicion n.n
Reply