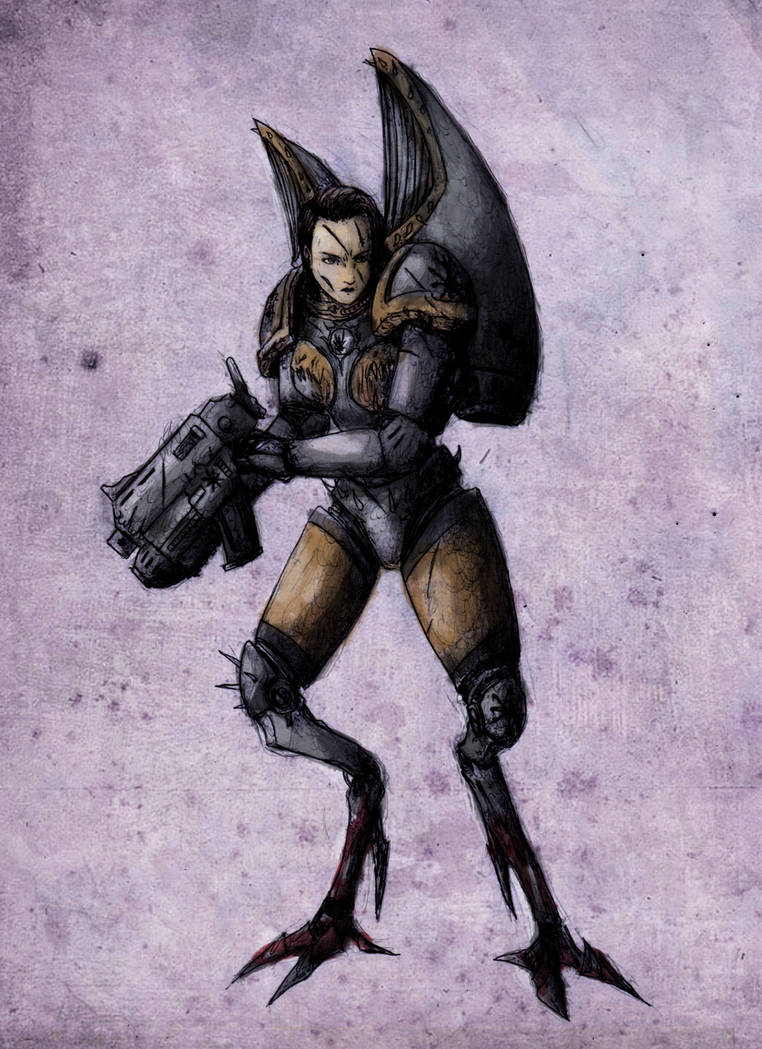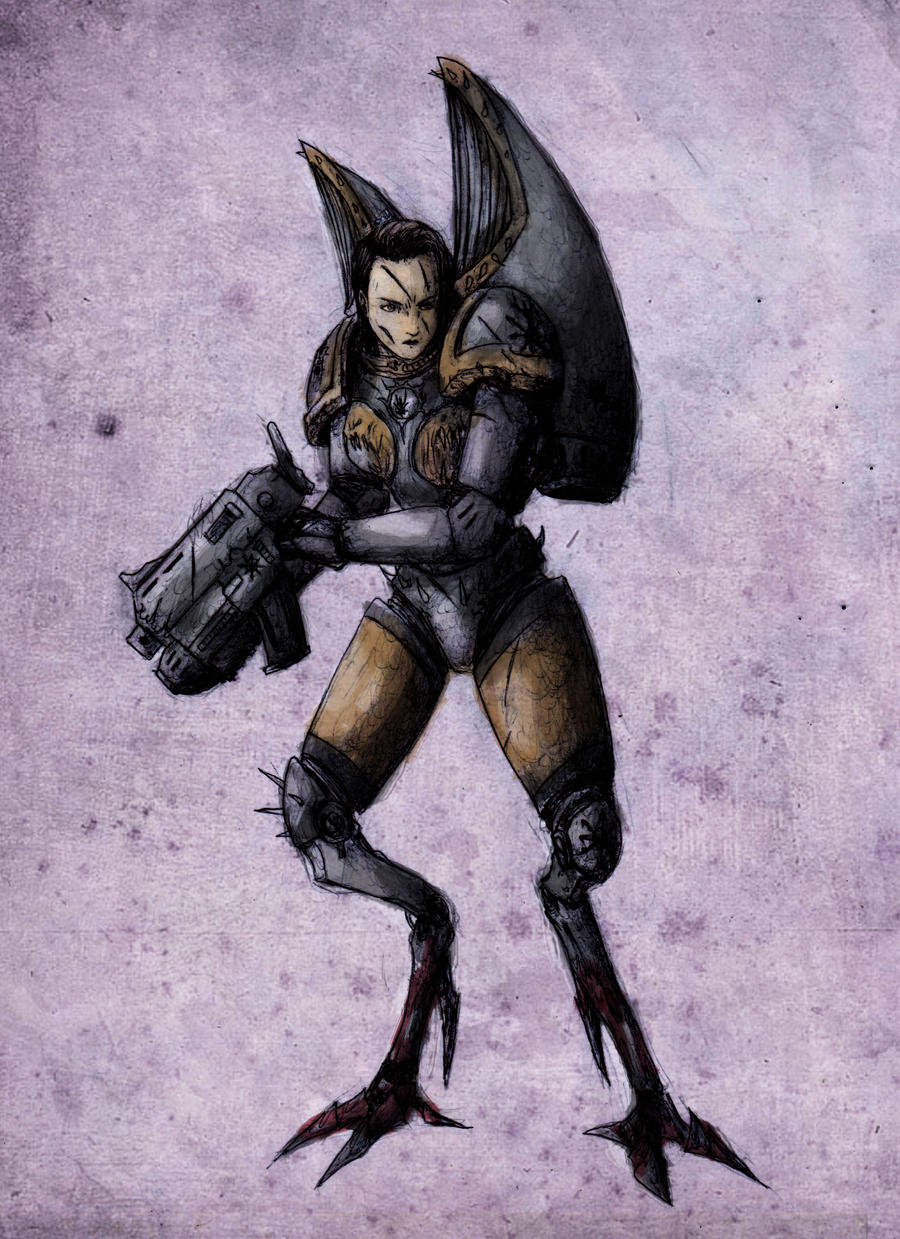 Watch
(Español)
Mantícora
Nombre real: Marie Strigoir
Edad: desconocida
Género: femenino
Planeta natal: Mordia
Capitulo actual: Los asesinos sin venas (mercenarios Herejes)
Capítulo inicial: Orden de la rosa sagrada
Rango: Sargento
Implantes: prótesis ambas piernas de las rodillas para abajo (Implantes estándar de las adeptas sororitas)
Mutaciones: ninguna visible
Armamento preferido: Servo armadura rapaz estándar, multi plasma.
Otros armamentos: Servo armadura sororita (corrupta), bolter, lanza llamas, hacha sierra, espada sierra, pistola bolter, pistola melta.

(English)
Manticore
Real name: Marie Strigoir
Age: unknown
Gender: Female
Homeworld: Mordia
Current Chapter: The murderers deveined (mercenaries Heretics)
Opening chapter: Order of the Sacred Rose
Rank: Sergeant
Implants: prosthesis both legs from the knees down (the standard sisters of battle implants adept)
Mutations: no visible
Weapon of choice: Standard Servo raptor armor, multi plasma.
Other weapons, armor Sororitas Servo (corrupt), bolter, flame thrower, ax saw, saw blade, bolt pistol, multi-melta.


(Deutsch)
Manticore
Bürgerlicher Name: Marie Strigoir
Alter: unbekannt
Geschlecht: weiblich
Homeworld: Mordia
Aktuelle Auswahl: Die venenlosen Mörder (Söldner Ketzer) - engl. devoid of veins/veinless
Eröffnung Kapitel: Auftrag der heiligen Rose
Rang: Sergeant
Implantate: Zahnersatz beide Beine von den Knien abwärts (der Standard-Implantaten Sororitas Adept)
Mutationen: keine sichtbaren
Waffe der Wahl: Standard Servo Beute Rüstung, Multi-Plasma.
Andere Waffen, Rüstungen Sororitas Servo (korrupten), Bolter, Flammenwerfer, Axt sah, Sägeblatt, Boltpistole, Pistole geschmolzen.

I think i dont want to have her as an ex-girlfriend.
Reply

Reply

Nice idea

If i may i would suggest the following german translation:
(Deutsch)
- The D must be upper case

[...]
Heimatwelt: Mordia
Aktueller Orden: Die venenlosen Mörder (Söldner, Häreticus)
- in case by deveined you mean having no veins. Are they a chapter like loyal Space Marines or a Warband?
Ursprünglicher Orden: Orden der heiligen Rose
[...]
Implantate: Prothesen beider Beine, von den Knien abwärts (Standartimplantate des Adeptus Sororitas)
- in case you mean implants wich are standart among the Sororitas
Mutationen: keine Sichtbaren
- The S must be upper case

Bevorzugte Bewaffnung: Standart Raptor Servorüstung, Kombiplasmawerfer
- that weapon she holds on that picture
Weitere Bewaffnung: Korrumpierte Servorüstung des Adeptus Sororitas, Bolter, Flammenwerfer, Kettenaxt, Kettenschwert, Boltpistole, Infernopistole
Reply