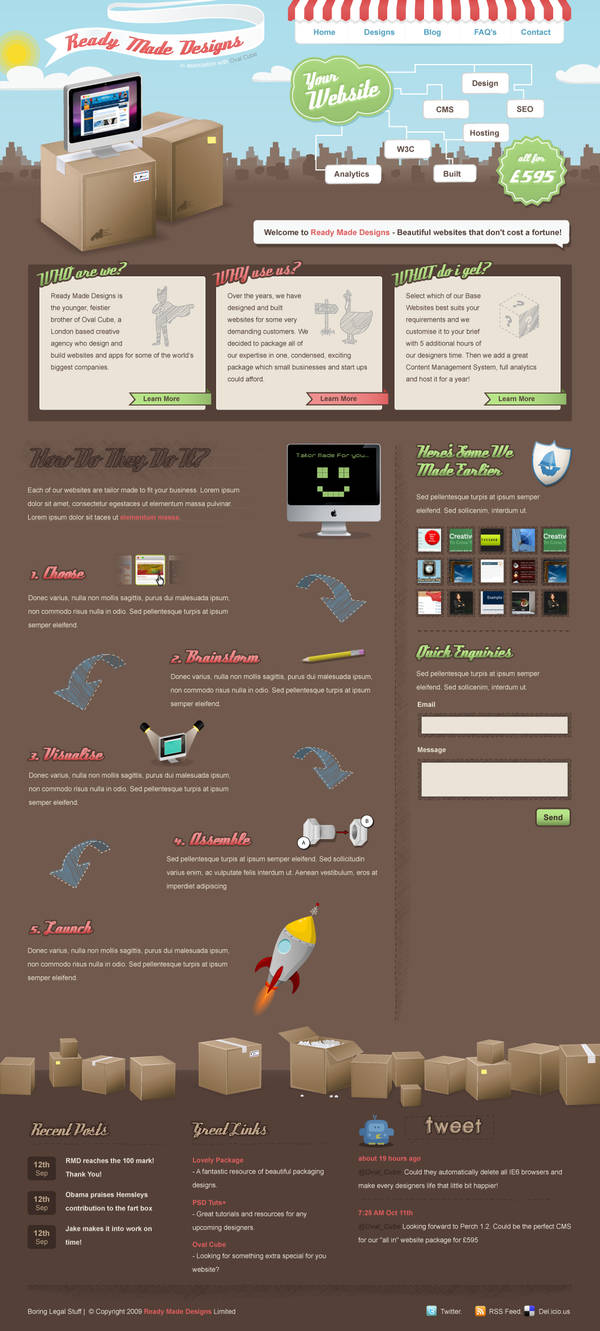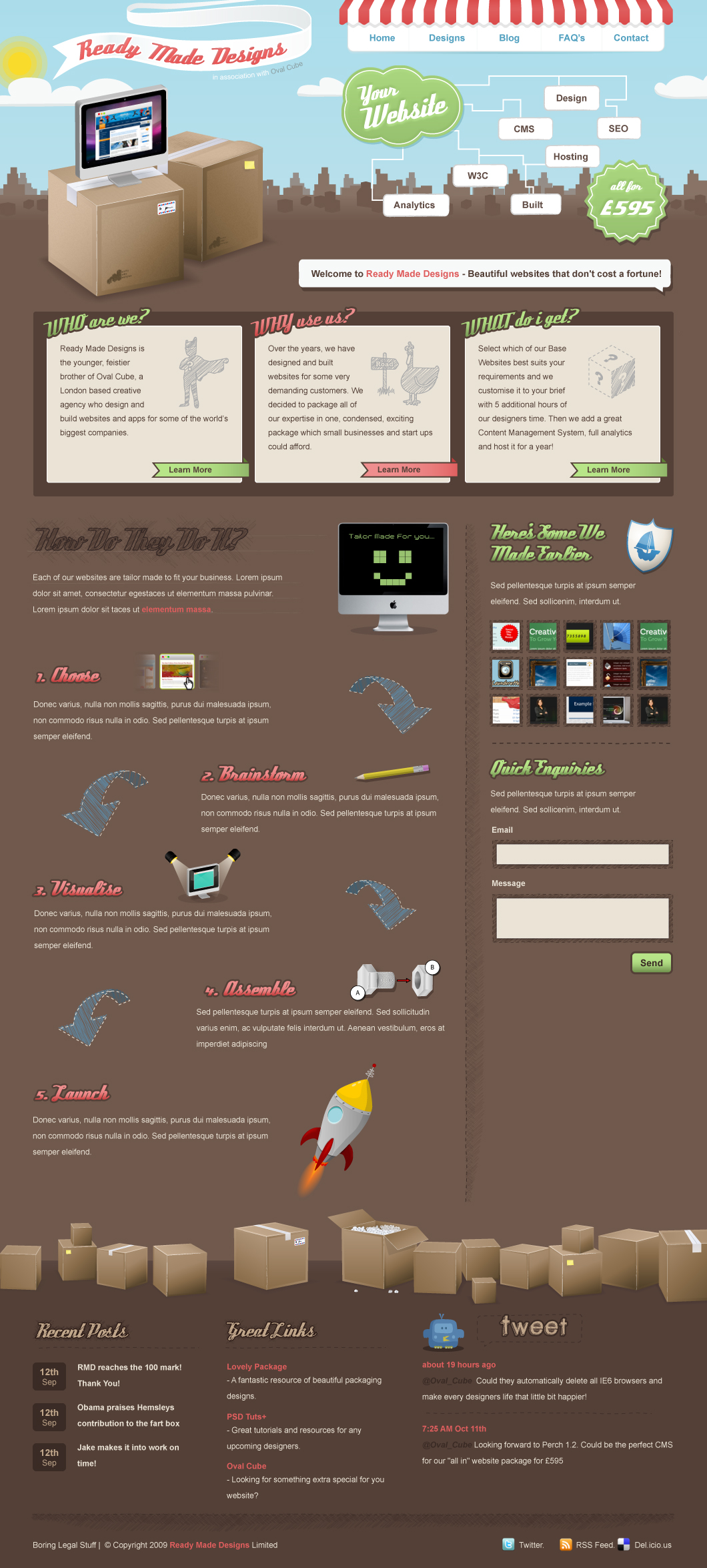 Watch
Alright, i'm sorry i've done it again. Like i said before i don't normally upload different versions of the same design but like the Oval Cube concepts i think the changes i've made are quite significant even though there are some of the same elements used.
Here is the old one if you want to check it and tell me which one you prefer maybe?
[link]
Anyway the client required some layout changes and asked about a font change. I thought it was going to be a quick change but the look and feel ended up changing along the process.
Update 06/11/09__________________
You can check out the live site now at
[link]
The site's functioning but not quite finished yet as you can see. Little tip: try resizing you browser window to see the clouds move across the sky

Update 18/02/10______________________
Please vote for this design on the CSS Awards
[link]