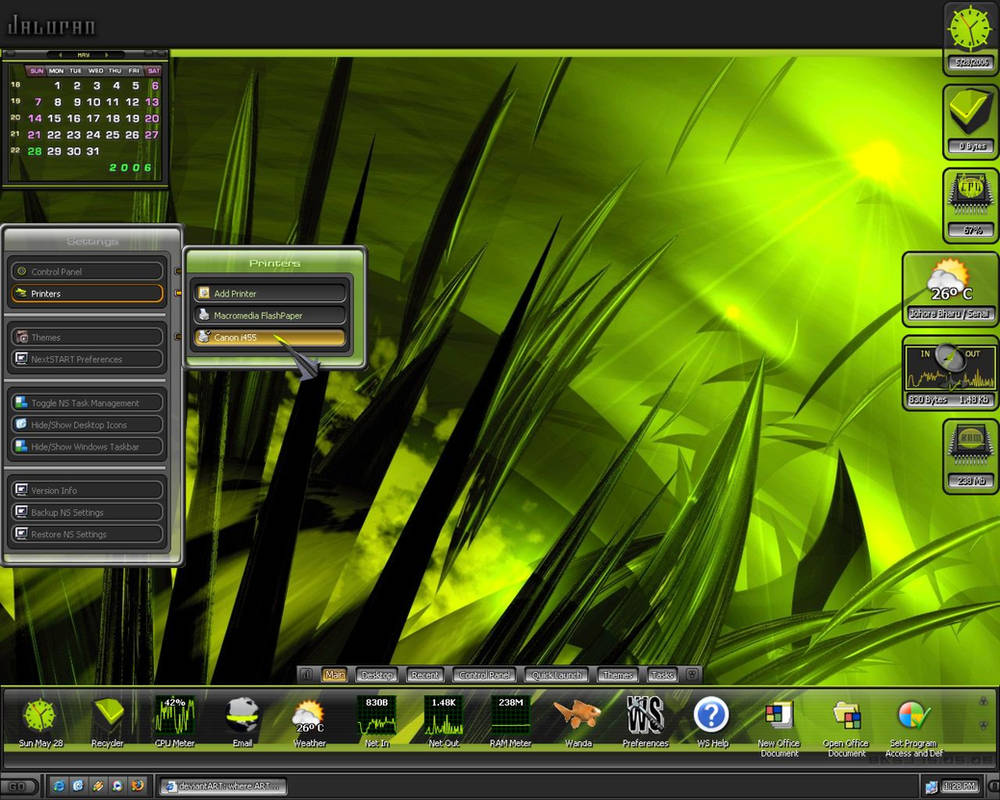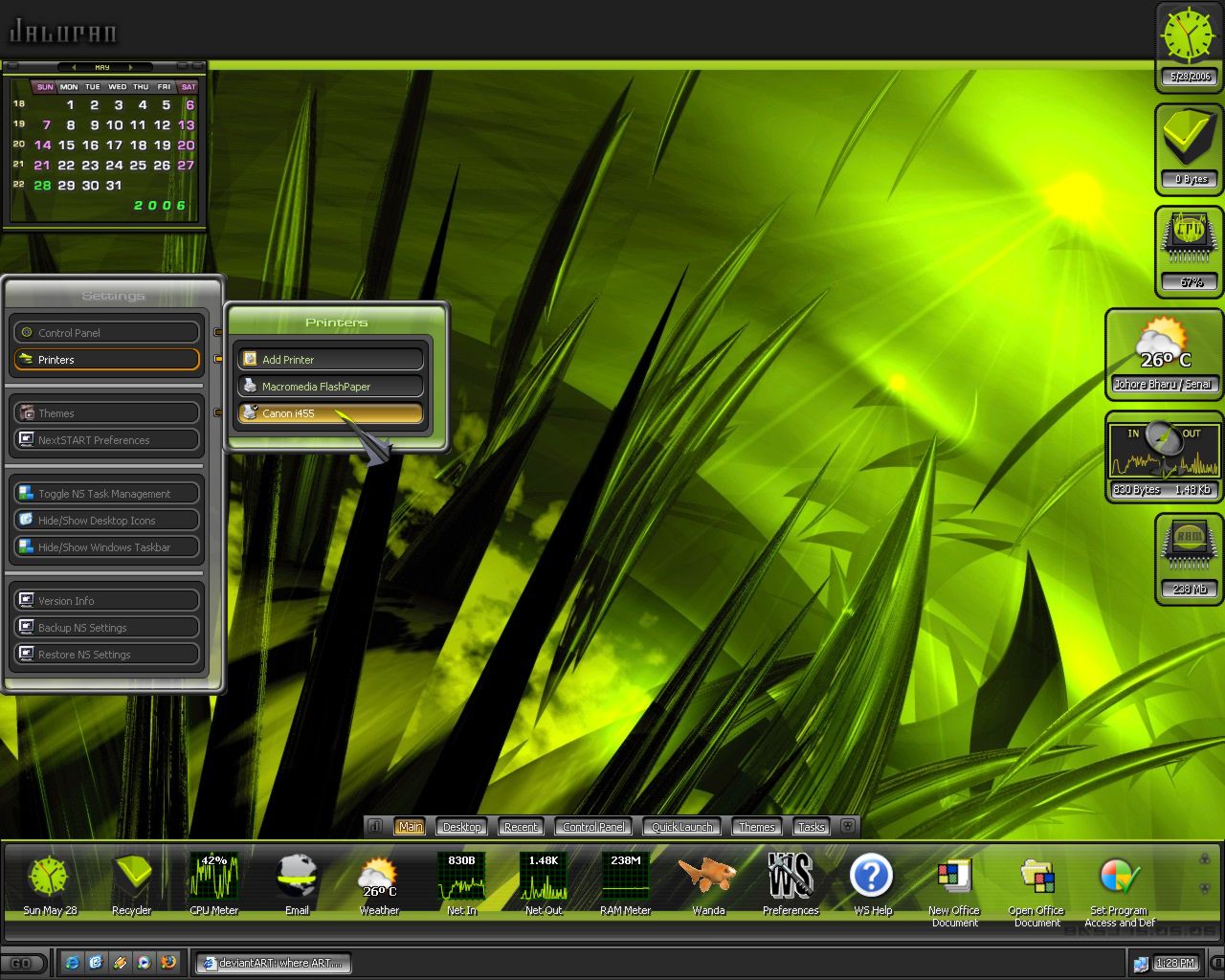 Watch

Reply

how can I download and use this theme, please show me?
Reply

Hi there.. well this is a very old theme and I am not sure if it still works with the latest Winstep xtreme. But you can try.. 1st U need to install winstep xtreme. Google it

Once install download this theme and apply it.. good luck. Let me know if you need more help

Reply

What program are you using to get the calender at the top left of the screen?

Nice theme by the way!!
Reply

Reply

Reply

Looks very cool too!!! but it's a pitty for me that the title doesn't say "Jaluran for LiteStep Xtreme" But i like your green jeje

Reply

what´s the name of that cursorXP theme? looks great
Reply