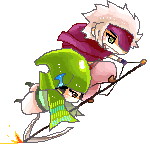 LET'S GO!!!!

RULES TO THE CLUB! I HOPE THERE FAIR TO EVERYONE.


THE FIRST RULE OF BASARA CLUB IS NO ONE TALKS ABOUT BASARA CLUB! LOL! JUST JOKING!

DO NOT JOIN THIS GROUP IF YOU ARE NOT GOING TO ROLE PLAY! THAT IS THE ENTIRE POINT OF THIS GROUP!

PLEASE BE RESPECTFUL! NO BULLYING ANYONE FOR ANY REASON! IF I SEE IT YOU WILL BE KICKED OFF FOR GOOD!

NO INSAULTING PEOPLE OR THERE LIKES!

NO ROLE PLAYING OHTER PEOPLE'S OC UNLESS GIVING PERMISSION!

DO NOT DISCRIMINATE ANYONE'S OC'S OR IGNORE ROLE PLAYING WITH THEM!

NO ROLEPLAYING A CHARACTER THAT IS ALREADY TAKEN UNLESS THEY ARE OK WITH IT!

NO EXSTREAM YAOI , YURI OR HENTAI RP! KEEP THAT TO YOURSELFES OR IN NOTES!

NO FIGHTING OVER A CHARACTER! YOU WILL BE REMOVED!

NO POSING UNRELATED THINGS TO MY PAGE! IF IT'S NOT BASARA OR A QUESTION RELATING TO BASARA DON'T POST IT!

NO OVER USE OF EXSTREAM VULGAR LANGUAGE! NOTE I ALLOW IT ONLY IF IT IS LIMITED!

NO POSTING LINKS OR ANY SITES OHTER THAN DA UNLESS IT IS BASARA RELATED!

THANK YOU!