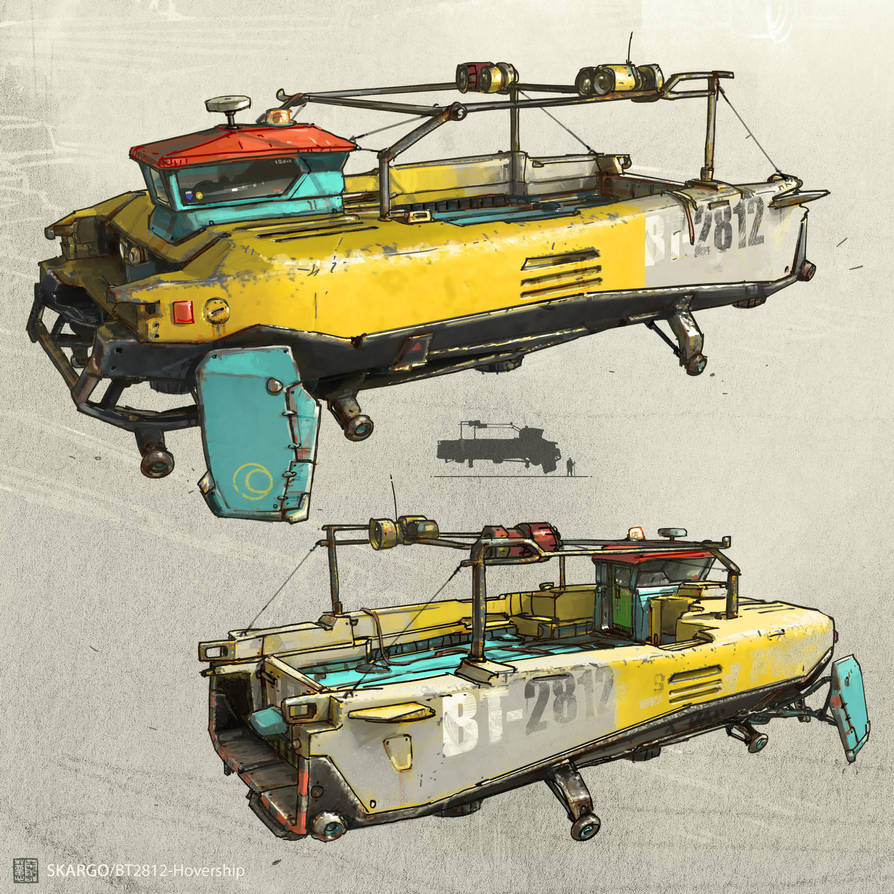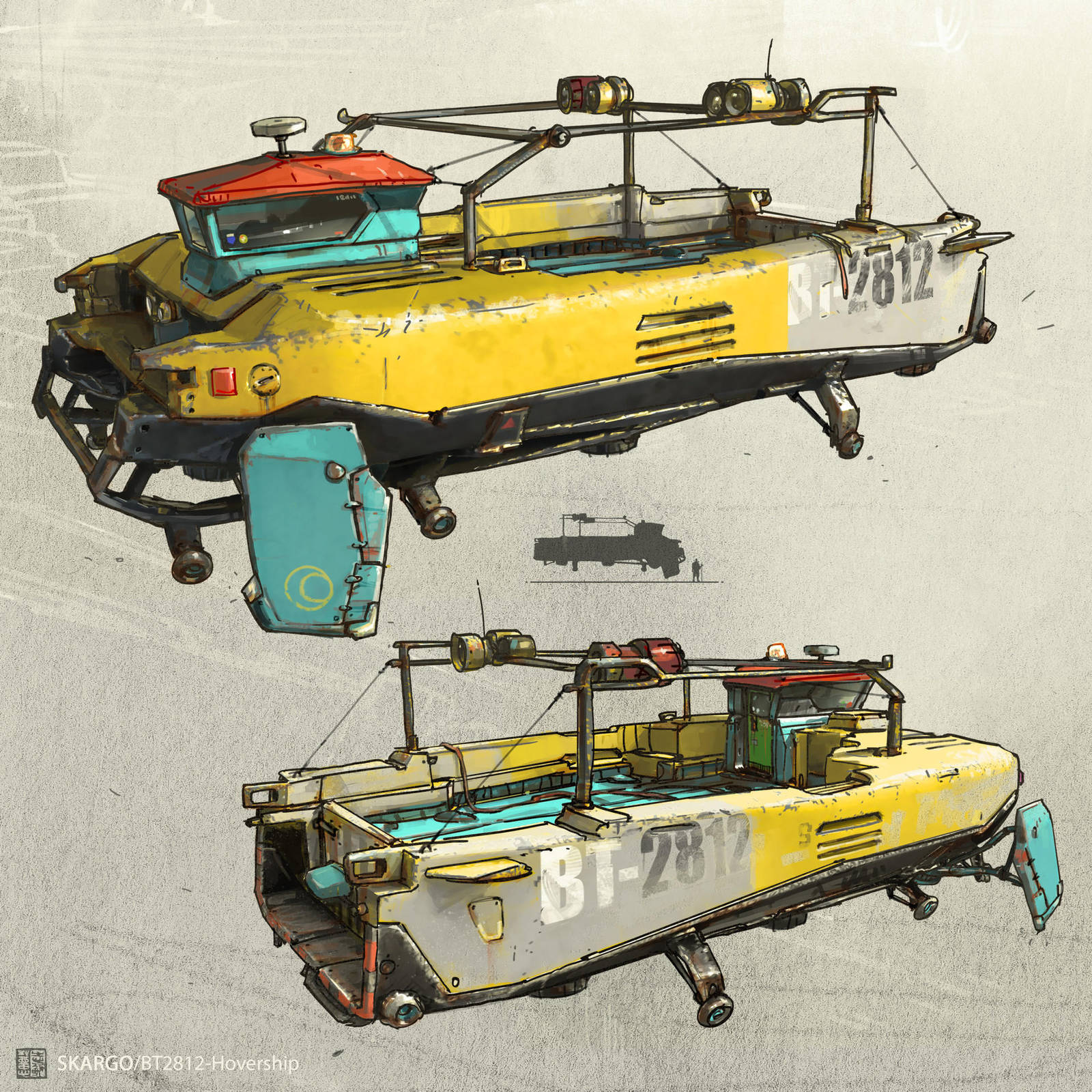 Watch
Hovership cargo-platform. Rapid paint-over one of my rough 3D Coat sketch-models.

really like that roughness of that style! you say it's 3d?!
Reply

Nicely interesting design. At first blush, when I saw those vanes in the front, I thought this was an attempt at a hydrofoil. Then I saw you meant it as a hovercraft. And a well-done one at that. I especially like the "used" look of it (can easily imagine this regularly plying some frontier back trail or coastline).
Reply

Thanks for the comments! This is definitely not an attempt at making a believable vehicle, just a test to see how useful 3D Coat would be in my process. The hydrofoil idea is very interesting though, I may try something with that in mind

Reply

Just came across this in new art. Looks great!
Reply