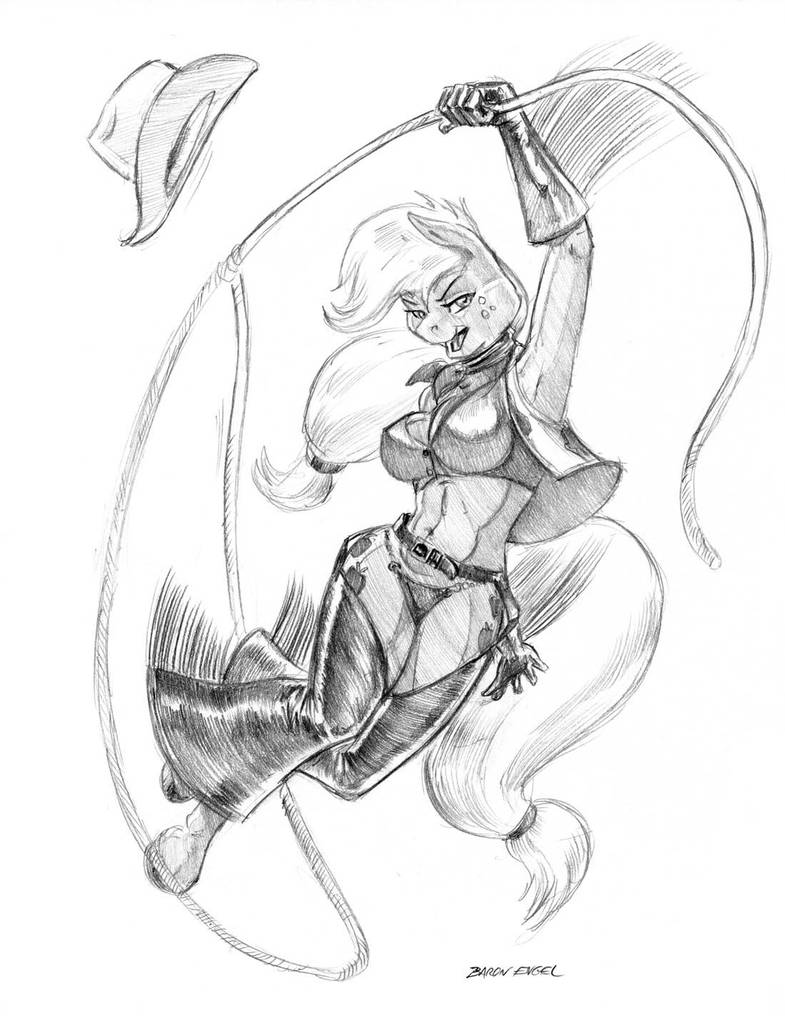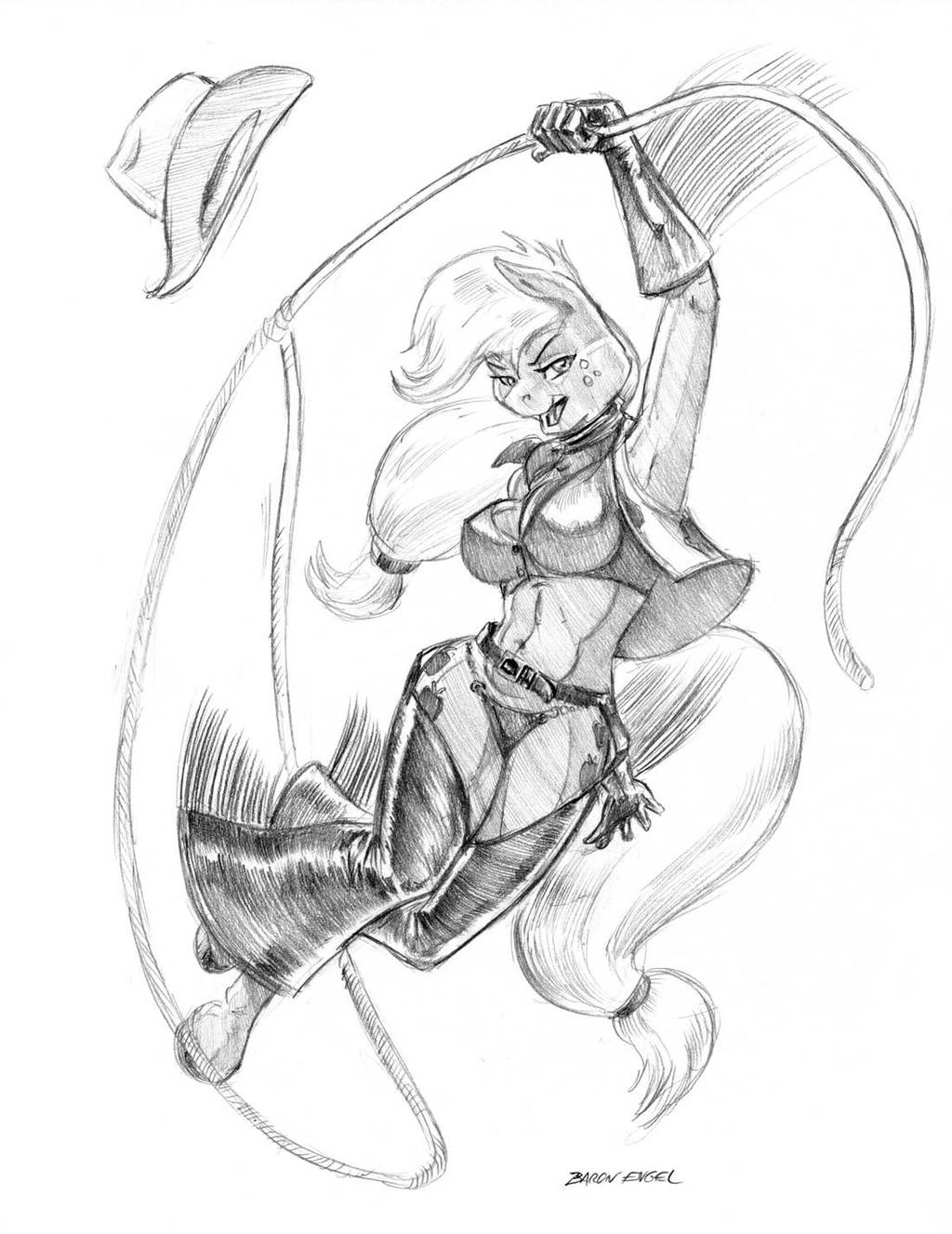 Watch
The final drawing from last night's
Picarto
stream. It was a request for an anthro Applejack
doing some fancy rope work with a lasso, and this is literally what spilled out on the paper.
Now if you're looking at this piece and comparing to piece I did as a warm up drawing for this stream
you'll probably notice that the pose is very dynamic but the line work and shading are very, very scratchy. Well that's because I drew the Carousel piece before I drank about 6 to 7 ounces of Jack Daniels finest during a 4 hour stream. This did have an impact on my coordination. Also this was the 5th drawing I'd done in 5 hour period.
I didn't get all of AJ done during the stream, but when got up this morning and finished this drawing I decided to deliberately finish it in the same scratchy shading technique that I'd used during the stream. All told this piece took about an 1 and a half hours to draw.

I hope you like what you see. Please help make more art like this possible by supporting me at
Patreon
Edit. This is piece is already sold.