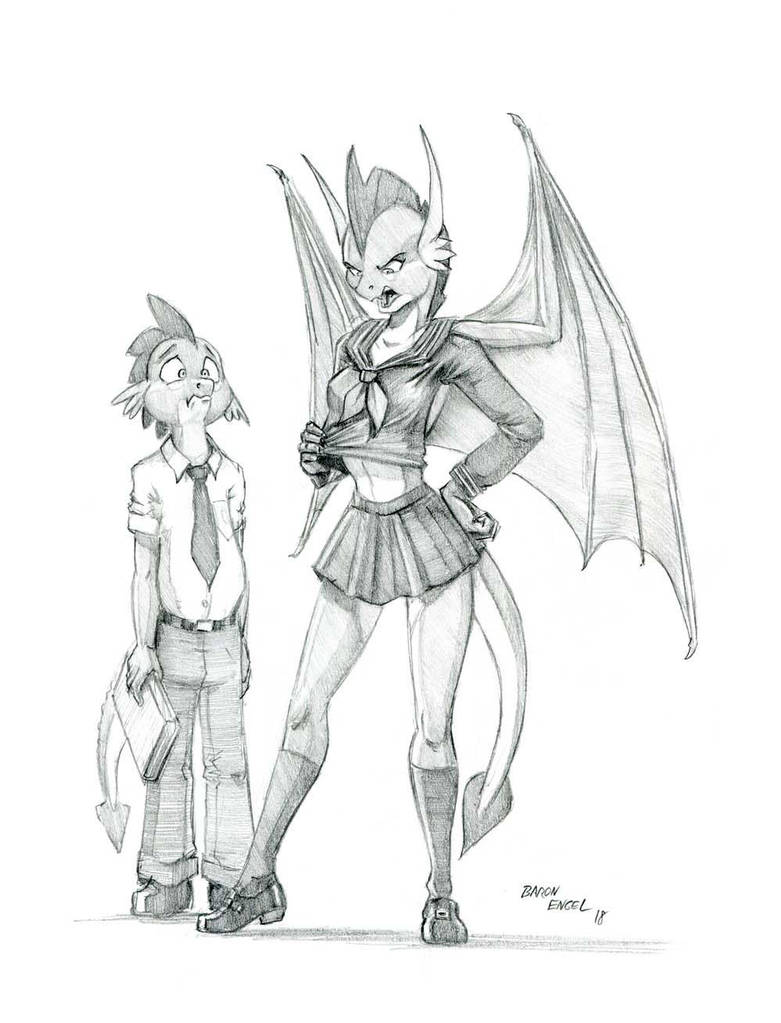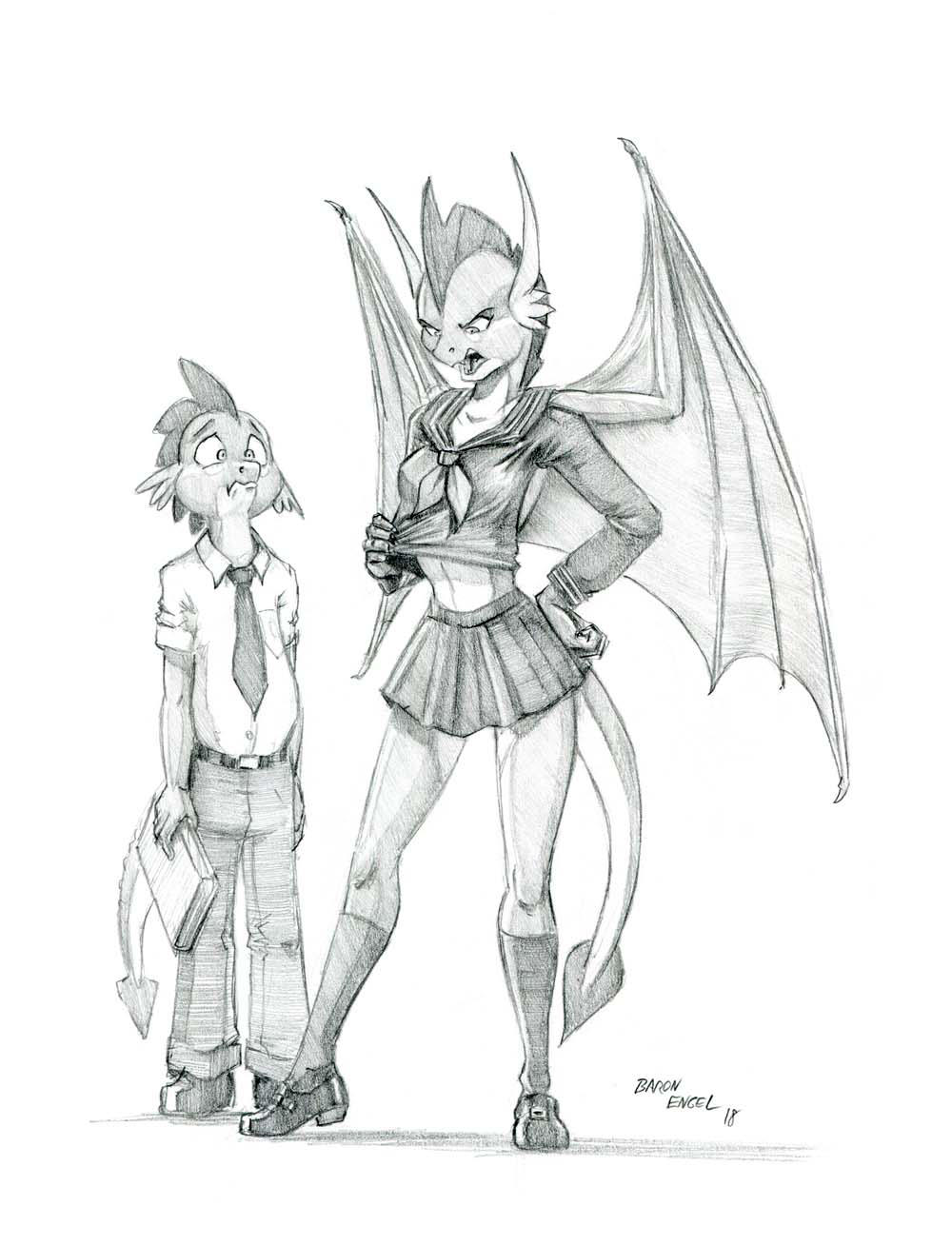 Watch
"This is the girls uniform at Twilight's school?"
Smolder looked down disapprovingly at the blouse and gave it tug with her right hand.
"This doesn't even cover my midriff! And this skirt is a joke! Really! Who designed this thing?"
"Um, Rarity designed it."
Looking over Smolder noticed Spike standing there. He had this odd dumbfounded look on his face. Like some lobotomized lizard. The female dragon grunted.
"Let me guess you like it?"
The younger dragon slowly nodded his head. "It rather flatters your figure." He said in a robotic fashion.
"Well maybe you should ask Miss Rarity to wear it as well if you think it so flattering." Then the female dragon stomped off.
Spike continued to standing their motionless in school hallway with a very conflicted look on his face.

I hope you like what you see. Please help make more art like this possible by supporting me at Patreon