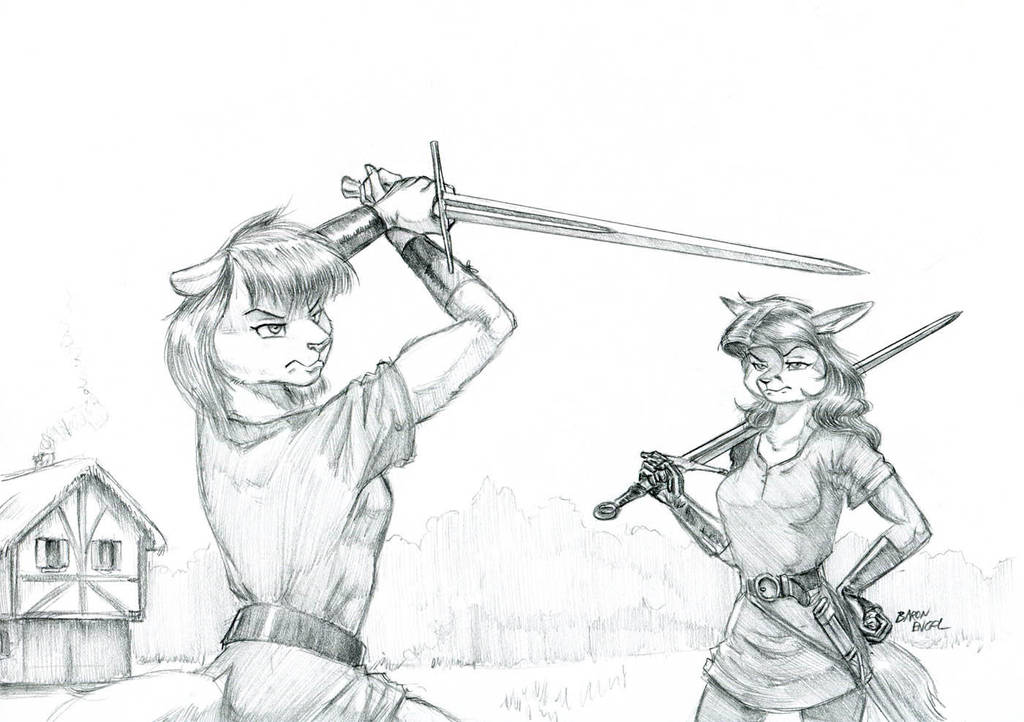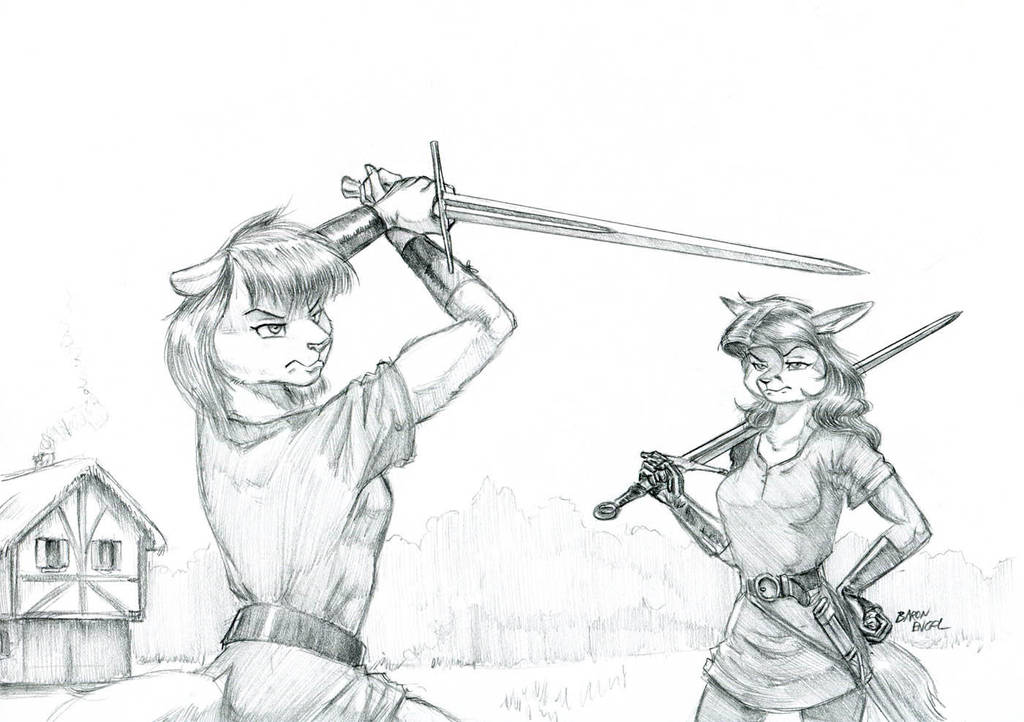 Watch
Sandra's sword came to stop as she finished the drill, for several seconds she just stood there panting.
Whack! A walnut bounced off chest.
"Return to on guard. High inside. You're stalling" Diana stood about 8 feet away, conveniently out of striking range, with her long sword resting on her right shoulder. In her left hand was fistful of walnuts.
Sandra looked at her instructor/tormentor. "Look. Why don't we take a 5 minute break and then..."
Whack! Another walnut bounced off the squirrel's nose.
"Talking is a form of stalling. Return to on guard. High inside."
"Throwing a walnut at me is not doing much to motivat...."
Whack! Whack! Two walnuts bounced off her head.
"Does two of them do the trick?" Grinned her teacher.
"Slowly Sandra came back on guard. The light, beautifully balanced long sword that she'd started her practice session with now felt like an anchor in her hands. The blade trembled as her muscles protested the abuse. The pleasant morning sun was a blazing furnace now.
Undoubtedly the result of some hideous magic that Diana has cast. Thought the squirrel.
Whack! Another walnut hit Sandra in the chest.
"Your point is dropping! Bring it up!" Said the vixen
A patron reward for

I've drawn Diana and Sandra in the past for him,
but this is the first time I've had them doing sword work. Plus I got break out my copy of Talhoffer and Medieval Swordsmanship, Illustrated Methods and Techniques for reference.

I hope you like what you see. Please help make more art like this possible by supporting me at Patreon