You are here. >


< Embrace the alter ego.
Great album by the Foo Fighters. Also the subject of a
kinestasis film
I made recently as a tribute to the man whose body I stumbled upon during one of my long walks about a year ago. It's funny what an experience like that can do, especially considering I never met him before.
And what of your truly? I am now (and have been since August) the proud owner of my own condo in Center City Philadelphia. My parents' hopes of leaving the Garden State behind for Dixieland crashed with the global economy. But at least my art's been getting around.
Lights of Liberty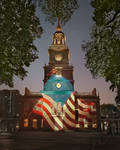 was included in the National Public Lands Day Exhibit at the Independence Visitor Center on September 26.
Life Finds a Way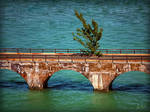 is currently on exhibit at City Hall as part of the Green Exhibit and will be through January 23.
Upward Mobility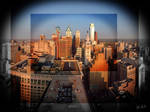 will be pulled from the radiology wing of Pennsylvania Hospital due to security issues making impromptu visitation next to impossible, and will be included in the Philadelphia Photographic Society Exhibit in City Hall in 2010, all 44 million glorious pixels.

Finally, my Christmas list: a Nikon D90. Bring on the Renaissance.

---
Friends on DA










---
Club Memberships