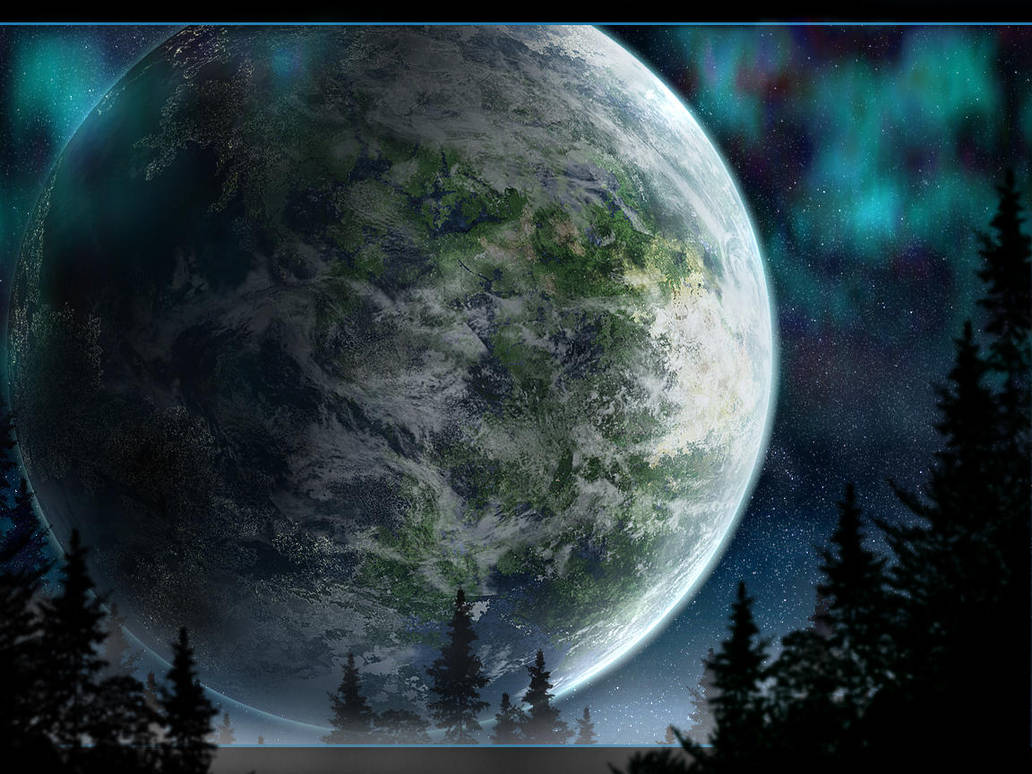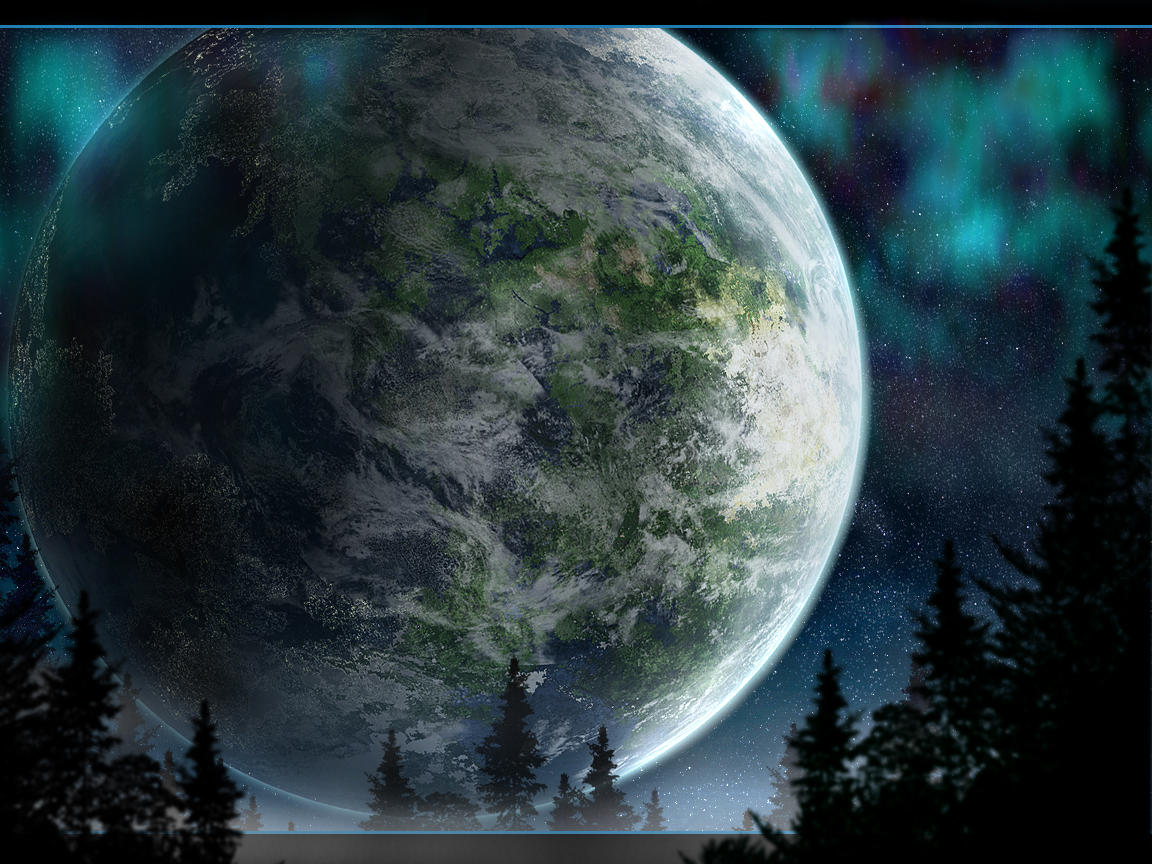 Watch
New verson. gonna get it printed out and i want it to look good hehe.

Reply

This going in my favs is overdue! Terribly sorry for the delay, this is just beautiful!
Reply

it is beautiful, and it looks so close to the other planet!
Reply
WOW. I love this. Its.... i dont know. Sorry for the stupid comment, I'll just fav it and then print it , if you dont mind!
Reply

Reply

That's AWESOME. How do you work that magic?
Looks so mystical with those misty trees and the northern lights type thing going on there.
Please tell me how you get that great texture and sharpness on the planet...

all that way.

Reply

I look at all of these, just lack teh comments....HOW THE HELL DO YOU DO THESE SO WELL!?!? O_O I'd like to see what Luckilina's home would look like...that's be awsomeness!!!

you SO rock, Bareck!! I know I lack telling you that these days, but you REALLY do!!
Reply

Splendid work! Great textures!
Reply

Holy cruuuuuuuud this is just AWESOME!

And so detailed!
THIS DESERVES THE ELDER COCONUT OF GREATNESS! *BONKS it on your head* <3
Reply