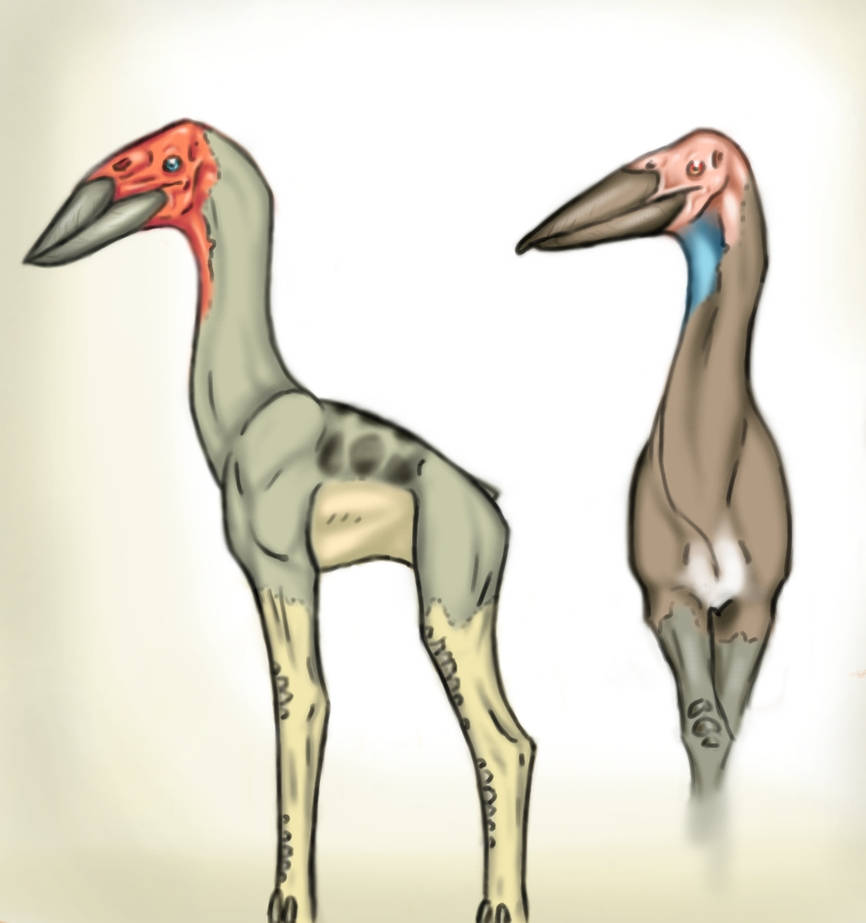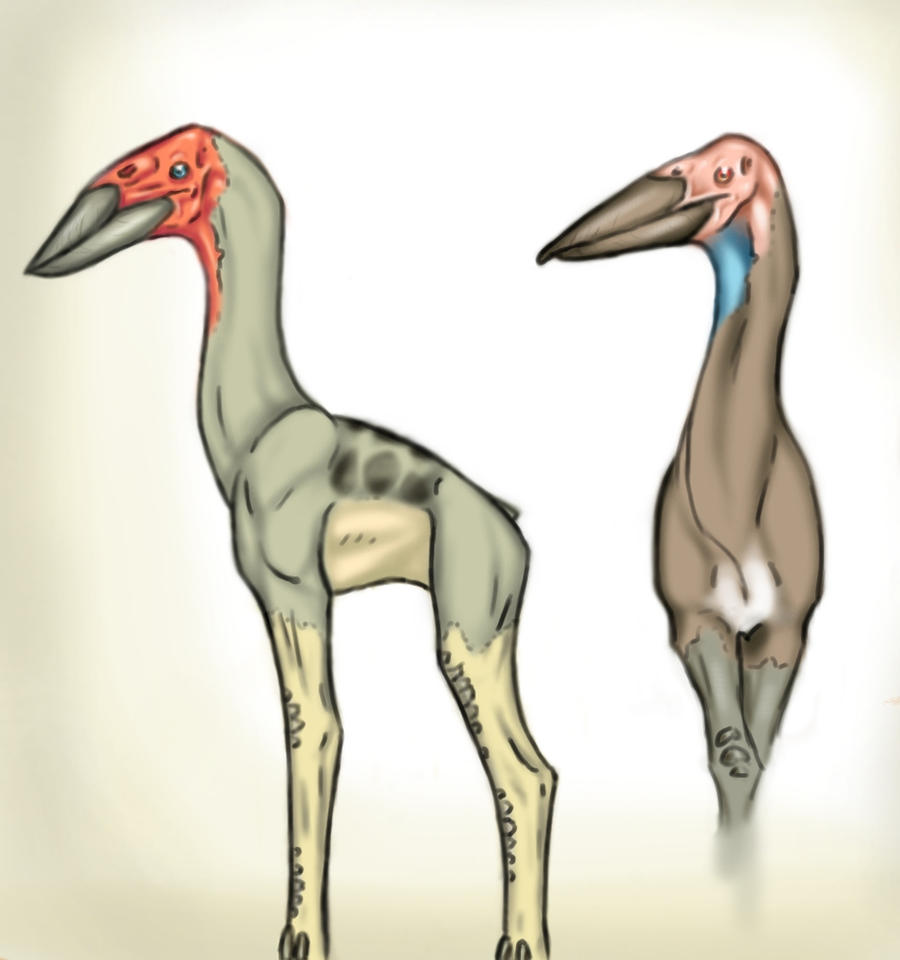 Watch
Lank revised, inspired by this very interesting article -->
[link]
Here be my take on the creature

It was just a quikie, so excuse its roughness. YAY!

Being a descendant of the stork like Azhdarchid pterosaurs, it is not so much a pterosaurian giraffe like herbivore and more a giant flightless stork. For pterosaurs the Azhdarchids were already some of the most terrestrial
[link]
, and in the case of the lank's ancestors they abandoned flight altogether, adapting their long sinewy limbs for wading into deep waters in search of shellfish, molluscs, amphibians and fish. It comes in two flavours, the Shoe Billed Lank (Main) adapted mainly for a diet of shellfish and molluscs, using its heavy beak to crush shells and the Slender Lank (Right) which has more of an all purpose beak. It is capable of anything from crushing tough shells, to skewering fish or even probing carrion. Also the forelimbs rest on what were the three fingers free of the wing membrane, not the "wing finger". Nither is there any kind of "pseudo hoof" the shortened digits simply ending in three thick hoof like nails, similar to say a tapir.