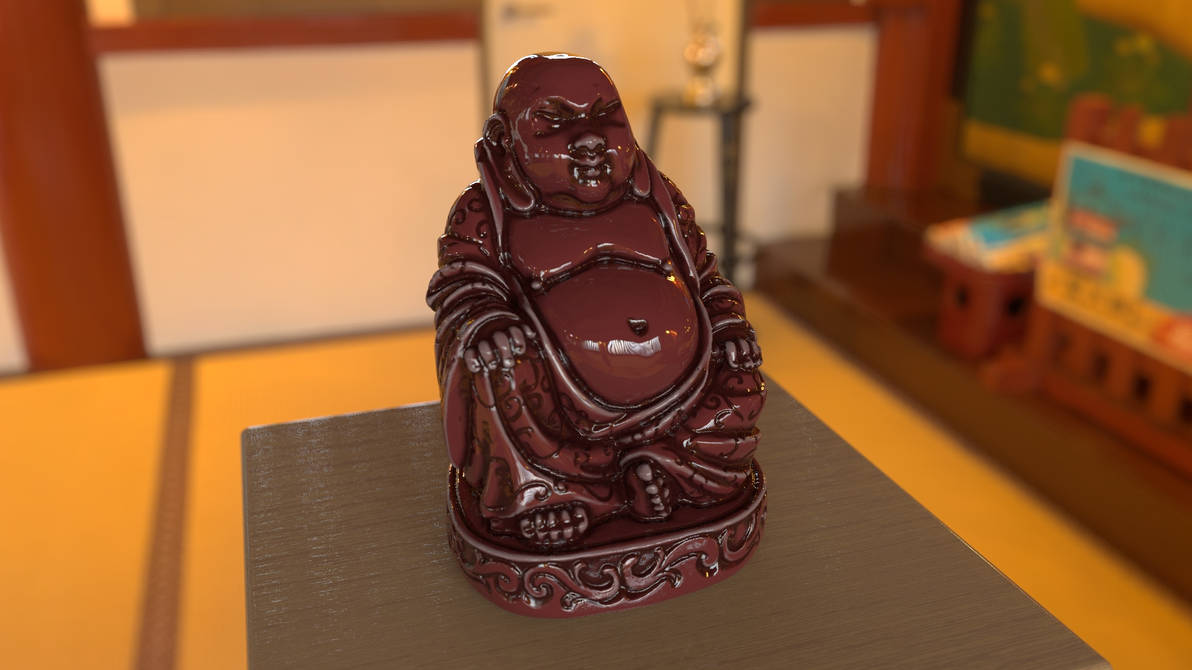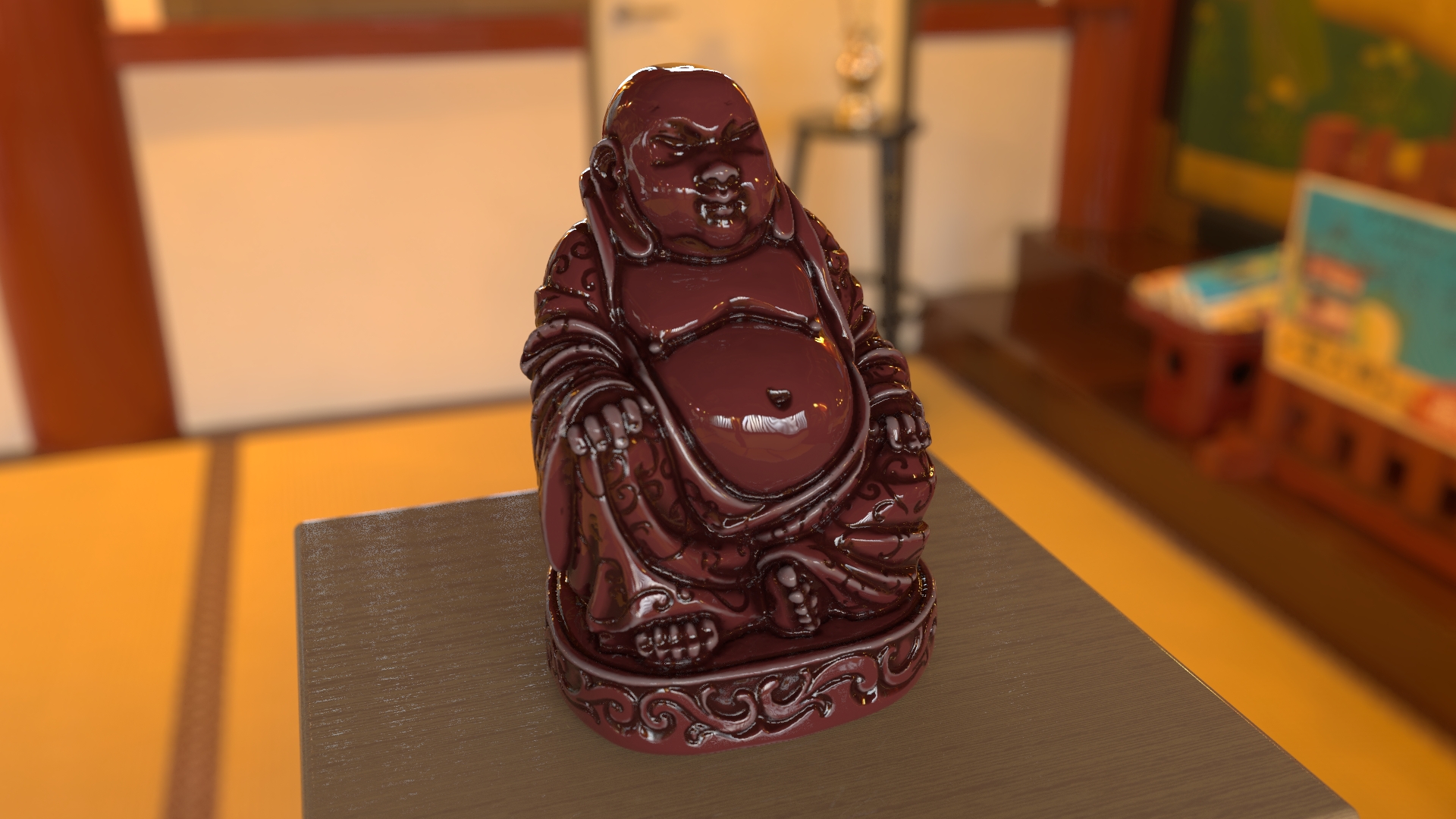 Watch
Smilin' Bhudda
First 3D render post in a while.
Lighting is procedural based on envirnment map. Texture features a procedural algorithm for crevice and edge finding.
Statue is a free 3D mesh by others. Environment map is "Ueno Shrine" by Blochi at HDR Labs
[link]

Thanks guys. I hadn't posted here for a while so I just wanted something out to show I'm still here...

You're right, it is a little too smooth, I should probably add a little bumpiness to the surface. The background focal blur does look like it isn't consistent with that on the model. I wanted to try to blur it somewhat so it would be lees ditracting and act more as background. Now that I look at my settings, if the model was 8" high, the backgroung would be over 700' away! It probably would be best to have some background in between perhaps (I do have some stuff I could probably add). And, yes the pedestal does look silly.

I guess I just rushed to market too quick. Perhaps I'll fix it and run an update in a little while.
Reply

As another who saw it on the newsgroups this week, I've gotta say this is one of the best ceramics I've seen from povray yet!

For (hopefully constructive) critique: It's still a tiny bit "too good", but that's mostly a factor of the surroundings - for a shot framed like this I'd somehow expect either more focal blur on the Buddha or less on the background.

It took me a few looks to realize it was on a pedestal in the middle of the room instead of on a shelf with weirdly blurred paint around the base. Some more objects between it and the background might fix that.
Reply

I saw the threads at the POV news groups about this. I should look more because this looks like it has such potential for fun. Nice job!

Reply