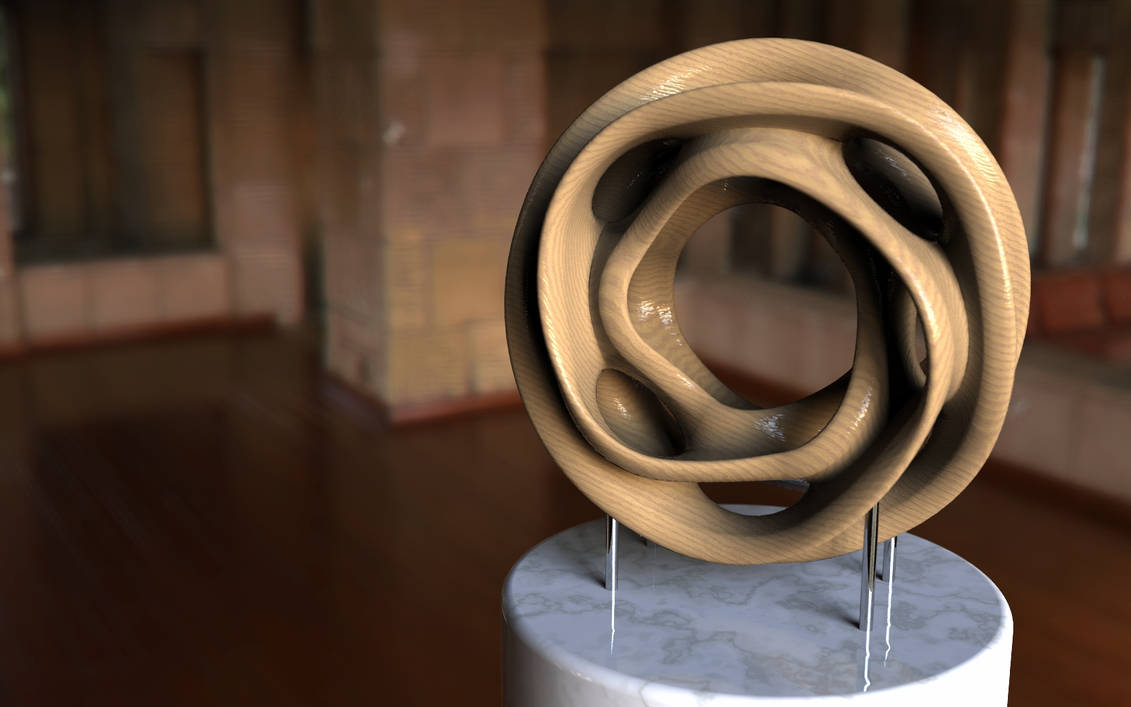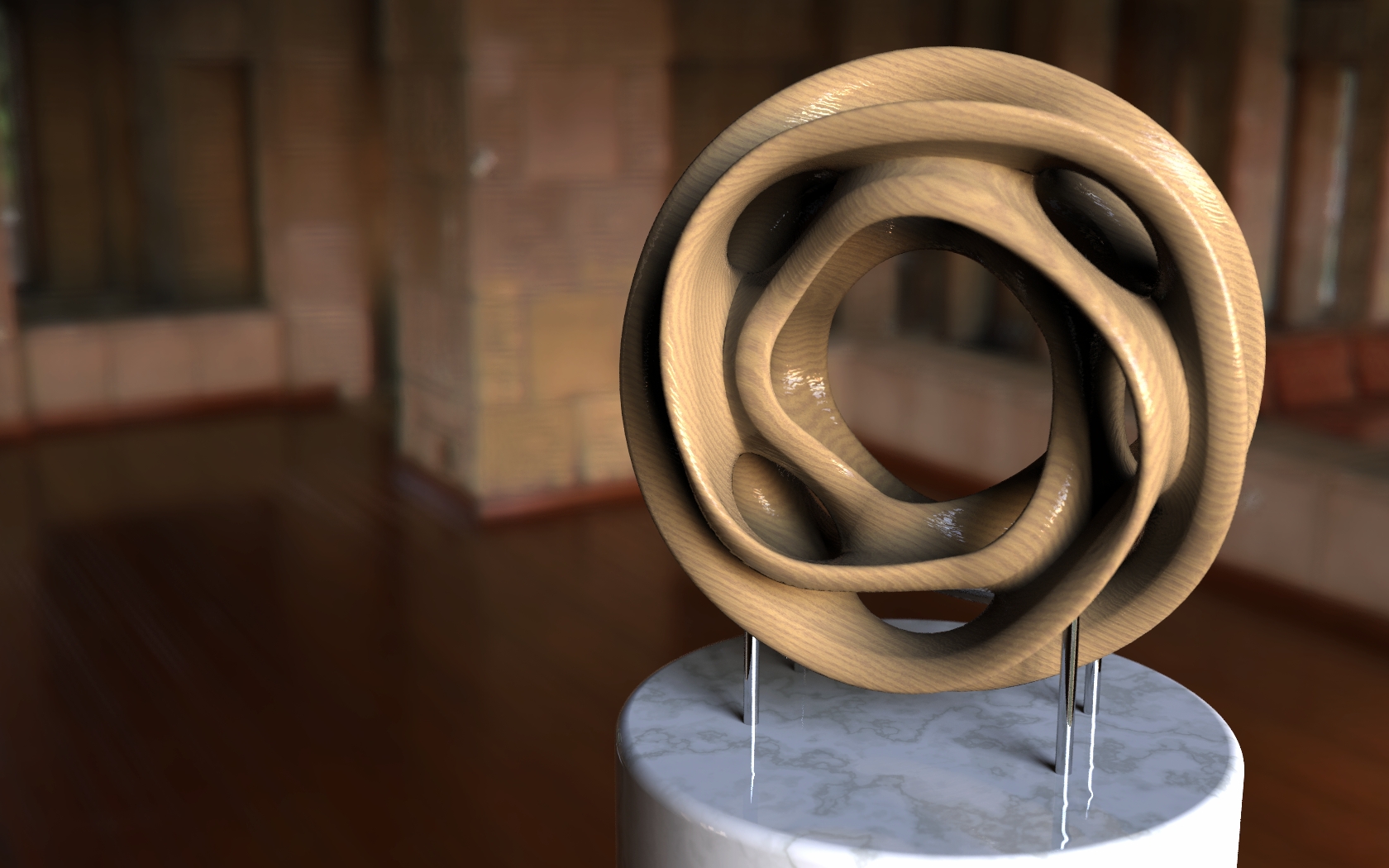 Watch

Reply

Reply

Interesting sculpture! I like the material you chose for it. The metal braces on the stand are a great little extra that adds a lot to the realism. Nicely composed too. I'm honored that you found some inspiration in my attempt at this! Thanks!

Reply

Thanks! I need inspiriation now and again to get something new out. I decided to do the metal stands similar to how the photos of the real ones on the sculpture genrator site are, mind you I didn't put much thought into them, like how are they attached to the base? Theres no glue or drilled hole or anything, just a sharp division...
Reply

Cool looking shape and material.
Great scene.
Reply