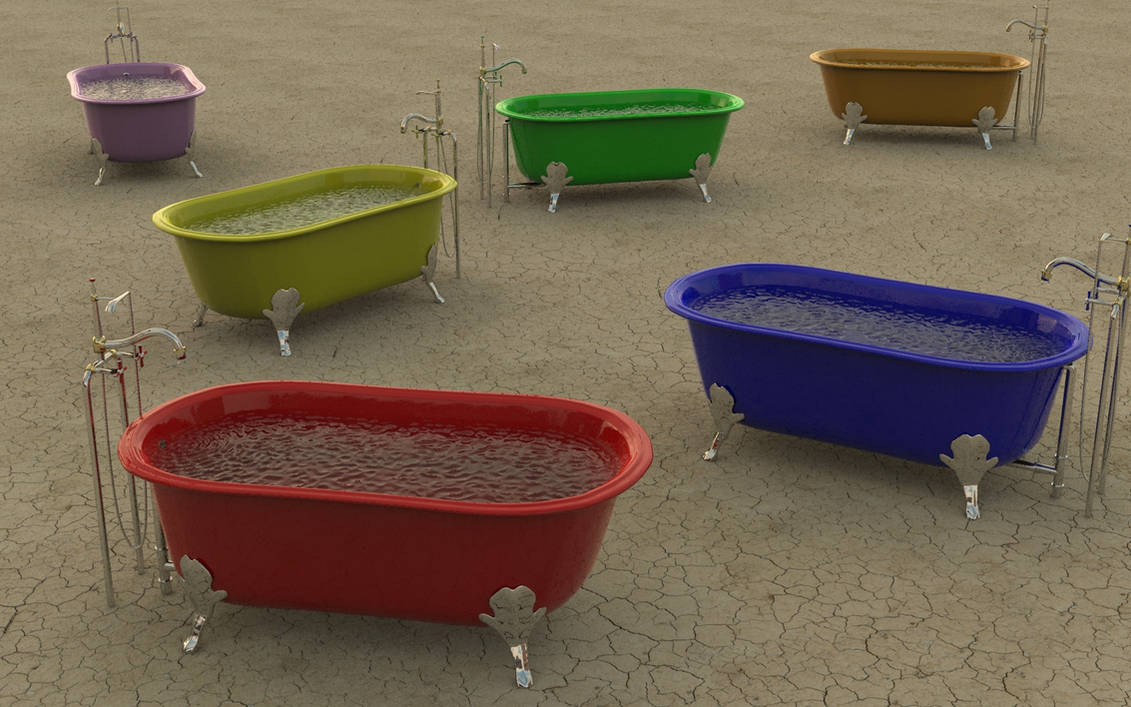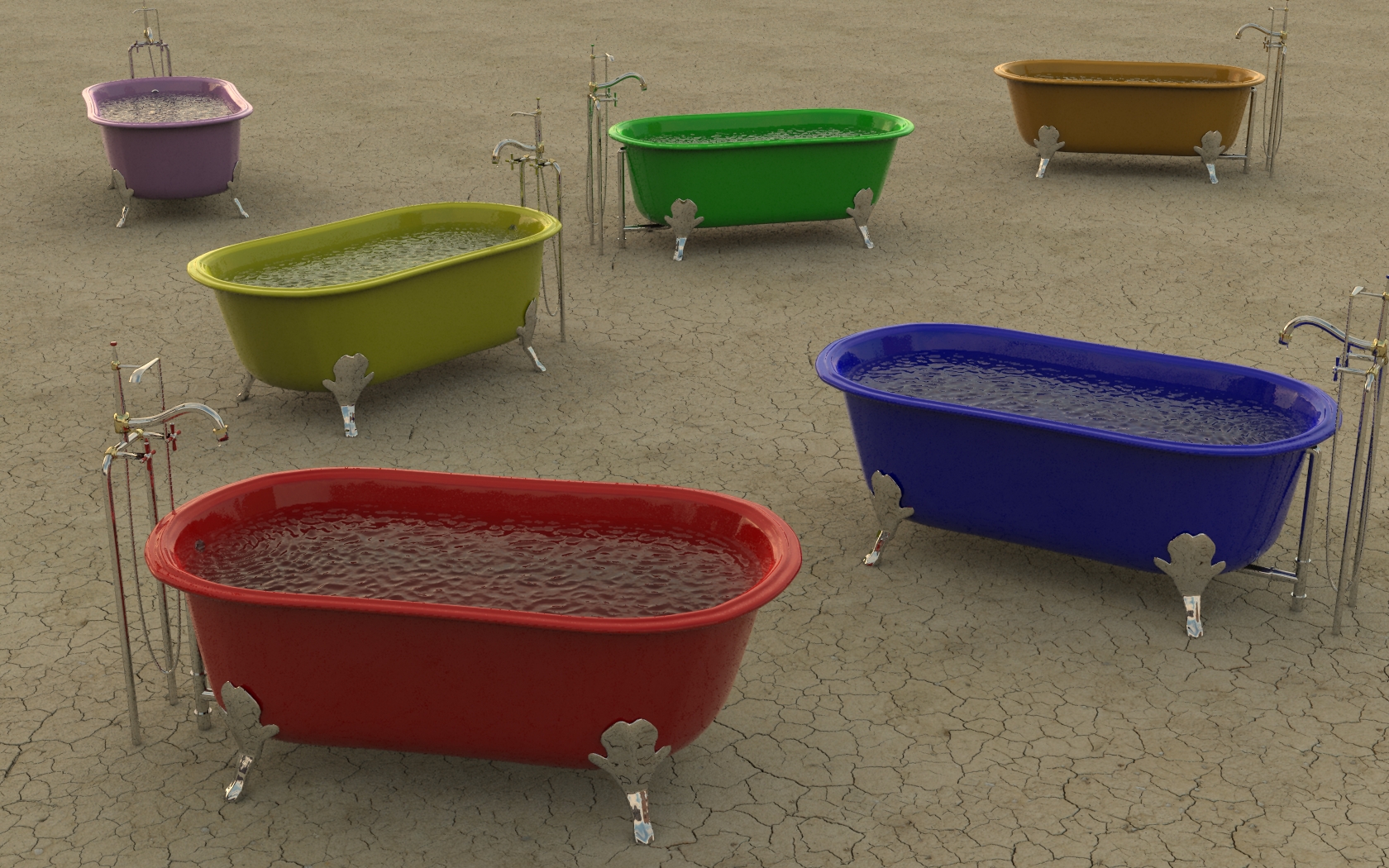 Watch
Bathtubs again. This time there is a whole field of them...

A random and cool idea, very well executed. I particularly like that ground texture.
Also agree with above comments about drips being a nice touch. I think the other waves in the tubs almost look too "pointy" or "choppy" though... as if they're large waves on a lake or sea rather than small calm ripples on a bathtub.
(the second paragraph may be inaccurate as I haven't actually looked at a full bathtub from an artistic standpoint, so I'm just guessing

)
Reply

Thanks.
Yeah the waves are probably a bit much. They are more of a choppy ocean wave scaled down. If I run a new one, I'll see what I can do about the waves.
Ground texture is a bit of a cheat as it is an image map (you can see the repeat pattern if you look closely. But it is mapped to a heightfield and has other texture elements applied so it isn't just a flat image.
Reply

If you build them, they will bathe..

(Field of dreams.. ha ha!) Nice touch with the drip as well.

Reply

Love your sense of humor, lol.
Reply

Reply

Reply

I really love those tubes
And the idea too

But idk .. the water looks weird

It need some kind of more to work on ...
Reply

Those sure are some awesome bath tubs.
Reply

hahaha! Thats so...wierd

Reply